A good recorder can be useful in users' daily life. Students can record lectures, offices workers can record meetings, musician can recorder the flash of inspiration. But how can we make these things easy? Now you can use your iPhone to make it. For that the voice recorder of iPhone itself has a lot of limitation, here we will recommend you the top 3 audio recording apps for iPhone to help you make things easy.
Top 1: Just Press Record
This app is just like its name, record is kind of easy to users to operate, you should only to press to record. This app has made record even easy and free to users' daily life but with a good quality.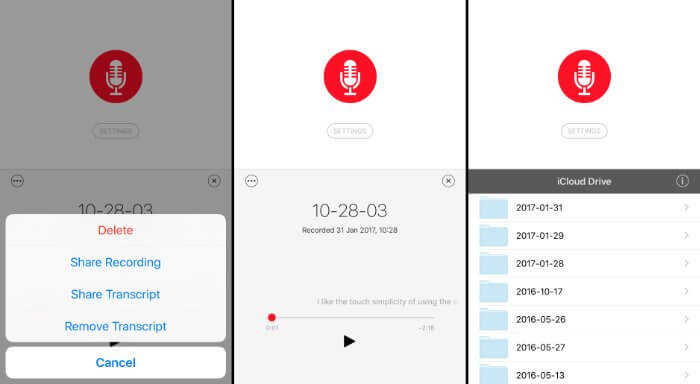 Pros:
Offers unlimited recording time; storage space is based on your iCloud availability.
Dictate punctuation commands as you record to make transcription formatting quick and easy.
Share recording and transcriptions with almost any app installed on your iPhone.
iCloud backup and syncing.
Support background recording for other apps.
Easy and good to use.
Cons:
Not suitable for recording in noisy environments.
iCloud account required.
Price: $4.99
Download Page: https://itunes.apple.com/us/app/just-press-record/id1033342465?mt=8
Top 2: Ferrite Recording Studio
It combines the ease-of-use of a audio recorder with multi-track editing studio. Thus this iPhone audio recorder can be kind of powerful for users to use. The UI will make you like in a professional studio and help you make the audio even better.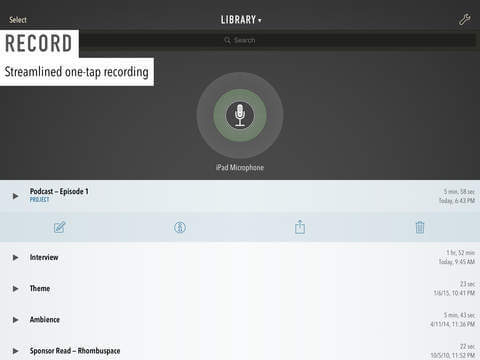 Pros:
One tap to record, easy to use.
Trim, copy and paste, adjust volume and input levels, add fading background music, crossfade between clips, and more during editing.
Supports audio imports from your music library, iCloud, Dropbox, etc.
Cons:
The free version limits your duration for recording and editing tracks.
Space is based on what your device is capable of holding.
Price: $9.99 or $19.99 for users to choose.
Download Link: https://itunes.apple.com/us/app/ferrite-recording-studio/id1018780185?mt=8
Top 3: Retro Recorder
Retro Recorder is the only iPhone recorder application with distortion free audio zoom-in capability. It can simple the audio process by causing the fidelity of the audio to increase by 30 dB. It's patent pending Audio Level eXtension (ALX) technology improves recording quality beyond the capability of hand held recorders costing many times more.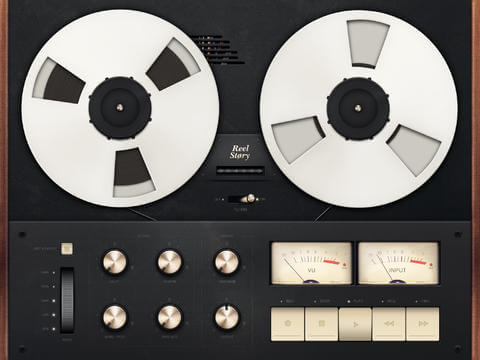 Pros:
Support to record even it is in sleep mode.
Allows users to pause, rewind or fast-forward signal during playback
The recording time is not limited.
Support iTunes file sharing that users can easily drag-and-drop.
Recorder page allows quick review of last clip recorded, great for level checks.
Cons:
Its interface makes it less user-friendly and intuitive.
Price: $0.99
Download Link: https://itunes.apple.com/us/app/retro-recorder/id318955229?mt=8
That's all about the top 3 voice recorder apps for iPhone/iPad/iPod. You can pick up one as you like to have a try.
Besides, if you are a video lover and enjoy edit videos by yourself, you may have a try of Video Converter Genius, a professional video converter to covert video and audio files easily and fast, and you can also edit the files during the process. Kindly give it a download and make your video and audio even gorgeous.