Hear of a terrific horror movies but can't find the edition with clear picture and audio? Find your favorite scary movie but you have to download some unknown player application before watching? It's annoying, isn't it? Don't worry. Here we will tell you 10 legal websites where you can watch full horror movies online free (as well as other types of films) from America, the Europe, China, Japan and other regions.
1. Hulu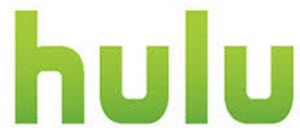 Hulu is one of the best free online horror movie websites where you can watch horror movies online without downloading. And what I like most about this website is that videos quality in it is excellent, both in picture and audio. In its search page, you can find your favorite movies by specifying the genre, sub genre, rating, decade and the length of movies. It has the best horror films of hundreds of the 1950s to 2000s such as An American Werewolf in London, Scream series, The 13th Unit, 21 Eyes, Evil Returns, and so on.
2. Jaman

Jaman is another legal site which has the best horror movies play for free online. The main difference between Jaman and Hulu is that Jaman has an option to select providers of movies including iTunes, Amazon, Netflix, Fandango, etc. In the left section of its homepage, you can find horror movies by specifying the Genre as horror. The quality of videos provided in Jaman is excellent as well. Under "Horror" category, there are about 99 horror films such as The Silence of the Lambs, The Exorcist, The Last Exorcism, Psycho and other best rated horror movies.
3. Fancast

If you are searching for a certain horror movie but can't find it from other entries, you can try Fancast. The scary movies in this site are mostly released before 1990. And video quality is good. But compared with Jaman and Hulu, Fancast doesn't allow you to sort movies by genre. In this website you can watch full horror movies online including Frogs, Blacula, The Serpent and the Raunbow, Pumpkinhead, and others.
4. Movies Found Online
MOVIESFOUNDONLINE.COM enables you to watch full horror movies ranging from 1930s to 2000s online for free. Movies in this site consist of horror, action/adventure, animation, romance movies, etc. You can quickly find more thriller movies by choosing movie genre. In Horror/Thriller category, there are 99 films available for instance Black Christmas, Day of the Dead, Werewolf of Washington, Shock, Thing from Another World…

5. Asian-Horror-Movies.com
Crazy about Asian horror movies? Asian-Horror-Movies.com is a perfect choice for you. In this website, you can find about 500 horror movies produced by Japan, Korea, China (Hong Kong, Tai Wan, and the Main Land), Indonesia, Thailand and other areas. Here you can watch horror movies online free full movie with clear picture and audio. And movies in this website are mostly legal except some that protected by copyright.

6. Chiller
Chiller is a 24-hour American cable and satellite television channel specializing in horror, thriller and suspense programming. But the number of scary movies that you can watch online free in this website is limited. Only 20 and mostly are post-1990. But fortunately, videos provided here are excellent in quality. And here you can buy some old horror movies that have been stopped sale in the market. Thriller movies in chillertv.com include Catacombs, Frontier, Trapped Ashes, Gothic, Love Object and more.

7. Retrovision
Retrovision.tv is a collection of classic movies and TV shows found on the web. About 65 scary movies watch online free are available such as The Last Man on Earth, Deep Red, Bluebeard, Vampire Bat (1933)… But some horror movies might be restricted to play in some regions or device.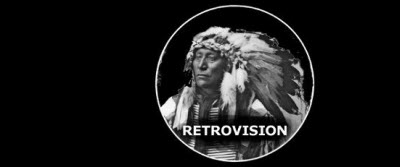 8. Internet Archieve
Different from other horror-watching websites, Internet Archieve provides not only the details of movies but also the reviews, ratings of movies. You can judge how terrified a movie is according to others' reviews. Besides, you can download your wanted thriller films to play on mobile device if you like. But some horror movies only provide versions playable on some devices. For example, Werewolf in a Girl's Dormitory only offers iPod version to download. And the video quality is just fair, not as good as Hulu, Jaman.

9. Veoh
Veoh provides about 500 horror titles from all over the world, 400 of which are generated by individual. These 400 user-generated horror movies might have copyright issues, and other 100 scary films are professional content from studios, such as Hulu. The non-Hulu material requires installation of the Veoh video player to view. It is much easier than Google Video to locate the horror selections, which are sorted by genre.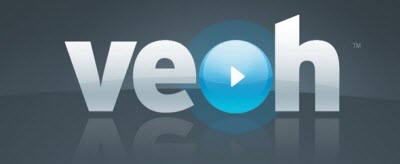 10. Google Video
Google Videos is a video search engine from Google. There are hundreds of horror titles from 1900s to 2000s including out-of-print movies, foreign films and whatever is cluttering the Web. Some thriller movies can be played through Google's video interface and some are available on other sites. To find movies via this browser is difficult because there is no filter by genre, so you have to type the specific title of the movie for searching.

In conclusion, above are 10 best sites that you can find good horror movies to watch online for free. All videos in them are legal. Don't worry.
By the way, if you need a tool to download movie in high quality with high speed, you can try Download4.cc, it will bring you the best experience. And downloading movie in 720p is totally free! Just try it when you need it.