"I love using iMovie, but I find it a tad limited. I wanted Sony Vegas as my friend uses it and I adore the video's she makes with it, but it doesn't come for Mac. What are the best alternatives to iMovie for Mac?"
iMovie, sold by Apple Inc. for Mac and iOS, is a well-known video editing software application. But there are still some limitations for iMovie to edit video clips. Take iMovie 10 as an example. This version of Mac has four shortcomings: speed scrubber can't be ducked in and out; adjust bar lacks speed control; export to Final Cut XML is gone; no project sharing on the Mac.
Actually, you can use other video editing software to meet your needs in editing videos on Mac. Here we list 5 pieces of best video editing software for Mac which can take place iMoive to edit video clips on Mac OS X 10.10 Yosemite, 10.9, 10.8, 10.7.
Note
: None of these 5 programs can recognize all video formats. If you want more freedom in editing videos, you can use a professional
video converter program
to convert targeted videos to formats supported by your preferable video editing program at first.
1. Final Cut Pro X
Another piece of video editing software for Mac developed by Apple is Final Cut Pro X, which supports up to 5K resolutions. During import, it can analyze footage and audio for automatic sorting into group such as close-ups, medium shots, shots with two people or group shots. It can prepare the footage for quick, automatic fixes of defects such as camera shake, rolling shutter and color balance.
Key Features: Footage can be edited in a storyline without knocking any other clips or audio out of place points of the Timeline; automatically aligns footage based on time of day, timecode, markers, or audio waveforms; allows multiple video clips to combined into one; merges several videos into one new compound clip; supports video capture and edition.
Video Formats Supported: 3GP, AVCHD, AVI, DV, MP4, MPEG, MOV, MTS.
Price: $299.99 or more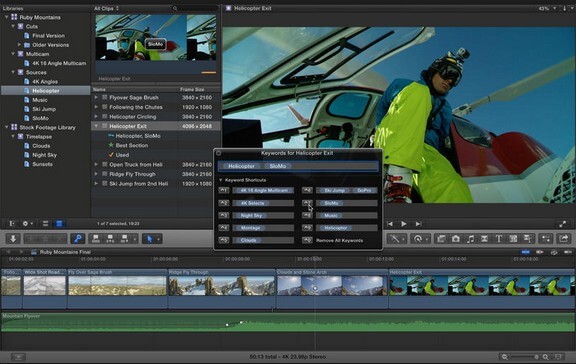 2. VideoPad Video Editor
VideoPad Video Editor is a professional video editing program for Mac as well as for Windows, iPad, Kindle Fire and Android tablets. It is a more versatile choice and full-featured video editing tool for you to create high-quality videos in minutes.
Key Features: Combines numerous video clips and soundtracks in a wide range of video formats into movie projects, or build an entire production out of a single clip; supports drag0and-drop editing, real-time effects previews, format conversion, importing and exporting files; captions, narration; burn DVDs, HDs and Blu-ray discs and output video to portable devices.
Video Formats Supported: AVI, MPEG, WMV, DivX, Xvid, MP4, MOV, VOB, OGM, H.264, RM.
Price: $69.95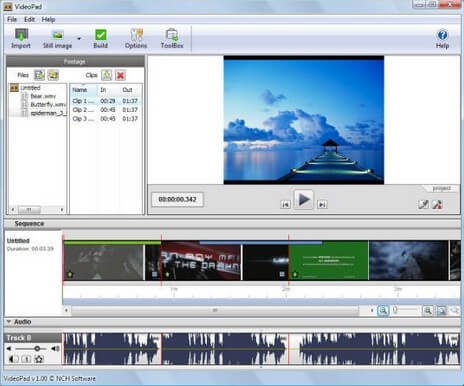 3. VideoBlend for Mac
VideoBlend for Mac is free video editing software for Mac. It offers a set of video editing tools that are easy-to-use for everyone. With an intuitive interface and some useful features, VideoBlend is a great option for users who want to get started editing videos and have some fun in process.
Key Features: Trim, split and combine video clips; change video formats and resolution; download videos from YouTube and Vimeo; add background music; rotate video clips; watermark; volume control; extract audio; create GIF; play videos.
Video Formats Supported: MP4, MOV, AVI, MPEG, WMV, VOB, etc.
Price: Free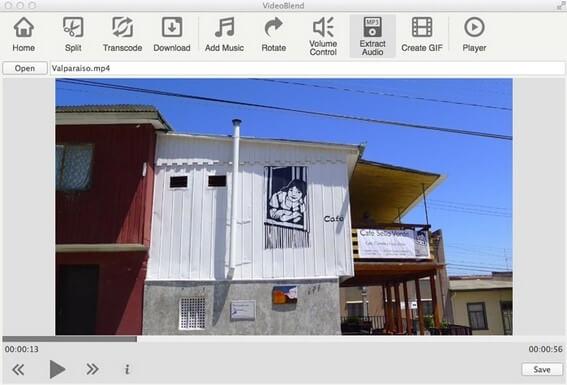 4. Shotcut
Another open source Mac video editing tool that we are talking about is Shotcut (But you need to purchase an item in its store or make a donation exchange for this program). It can handle a wide rage of media formats. As it is frequently released, you will find it is a stable and bold application to perform video editing.
Key Features: Auto-save; remove old program files; improved video stabilize and audio normalize analysis; crop media and resize the duration of video clips; filter UI general cleanup and new combination slider/numeric-spinner control; supports caption and edition.
Video Formats Supported: 3GP, AVI, DV, FLV, MOV, MPG, MKV
Price: Free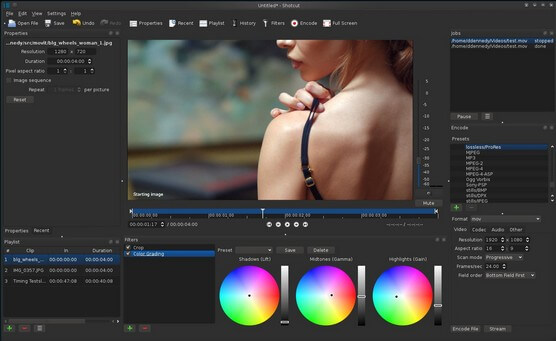 5. Jahshaka
If you are looking for a free program with video/audio editing capabilities on Mac, Jahshaka will be a good option. With frequent release, it ensures users of more stability and more features.
Key Features: Handle real-time image processing with node based effects; edit in DV, SD, HD and film; real-time 3D compositing and Flash animation; color correction, keying, tracking; play videos.
Video Formats Supported: MOV, AVI, MPEG, WMV, FLV, MPG
Price: Free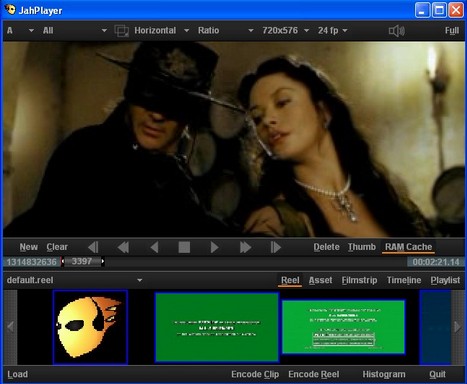 All information about 5 alternatives to iMovie on Mac to edit video clips is finished now. You can read the content above carefully and choose one to edit videos.