iMovie is a popular video editing software application sold by Apple Inc. for the Mac and iOS (iPhone, iPad, iPad Mini and iPod Touch). Mac and iOS users can use it to view, edit and share movies or other videos. But if you are a Windows user and want to make home videos, this Mac-only application can't help you. You need to find iMovie alternatives for Windows to satisfy your editing need.
Here I recommend five best free editing software for Windows. All of them are ideal editing programs for Windows 10/8.1/8/7/Vista/XP PC.
iMovie PC Alternative 1: Window Movie Maker
Windows Movie Maker (formerly known as Windows Live Movie Maker) is a freeware video editing software developed by Microsoft. For Windows users, this editing program will be their first choice when selecting iMovie alternative Windows freeware. It can be used to edit videos such as .wmv, .asf, .wm, .mov, .avi, .mp4, .m4v, .mpeg and others. By now, it has four versions: Windows Movie Maker 2012 for Windows 8/7, Windows Movie Maker 6.0/2.6 for Windows Vista and Windows Movie Maker 2.1 for Windows XP.
Pros:
easy to use;
offers various of editing options;
support a lot of video output options;
provides access to sharing videos.
Cons: not found.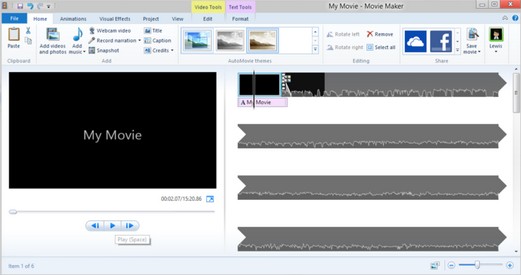 iMovie PC Alternative 2: Avidemux
The second free video editor for Windows to be introduced here is Avidemux. It is capable of non-linear video editing, applying visual effects to video, and transcoding video into various formats. It supports video files with extension .avi, .asf, .wmv, .wma, .flv, .mkv, .mp4, .mov, .mkv, and so on.
Pros:
has a lot of editing options;
with command line interface for advanced users.
Cons: interface is a little complicated, which may be difficult to operate it for new users.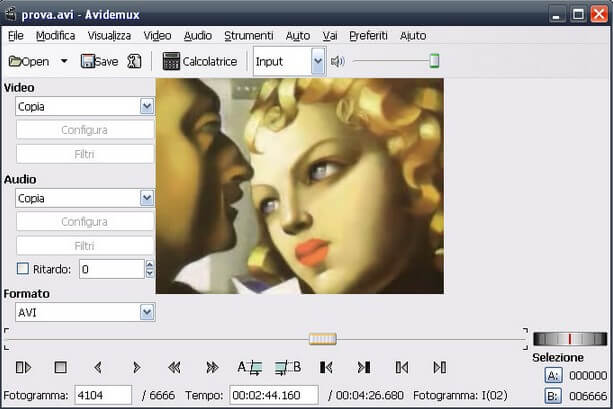 iMovie PC Alternative 3: AviSynth
AviSynth, like the iMovie for Windows PC, is an open-source editor for video post-production. It can apply a large variety of editing and processing functions to a video stream before passing along the results as if it were a legitimate file being read. Filter capabilities include trimming, cropping, deinterlacing, inverse telecine, loading and splicing, color corrections, denoising, etc.
Pros:
small file size;
no advanced editing options.
Cons:
no interface itself;
the performance is complex.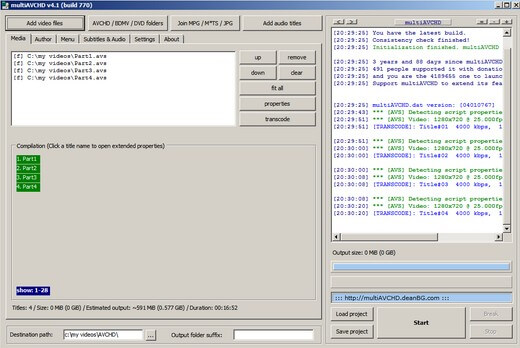 iMovie PC Alternative 4: VideoSpin
This free video editor for Windows is an easy to use program, which works perfectly well for the average user who wants to create an easy video presentation including clips, photos, sound effects and background music. It supports AVI, MPEG-1, MPEG-2, PEG-4, DivX and WMV videos.
Pros:
interface is nicely-designed;
support for popular formats;
allows you to use videos, photos, sound effects and background music.
Cons:
not as advanced as other video editors;
requires registration;
requires to purchase Advanced Codecs Pack to work with MPEG-2, MPEG-4 and DivX codec;
has many advertisements.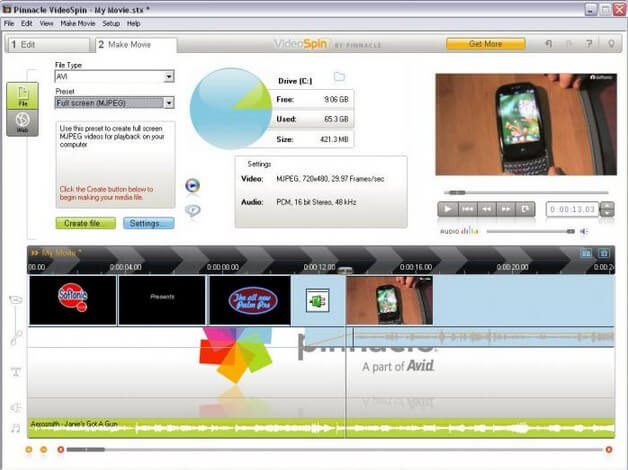 iMovie PC Alternative 5: Wax
Wax is a high performance and flexible video compositing and special effects software. it can create 2D & 3D special effects and work in two modes: as an independent application or as a plug-in to video editors, which would be more useful for professional editors. Currently Wax can work as a plug-in with Sony Vegas, Adobe Premiere and Pure Motion EditStudio.
Pros:
supports 2D & 3D files;
rich in video effects;
various output formats.
Cons:
interface is outdated;
a little clunky if working with HD videos.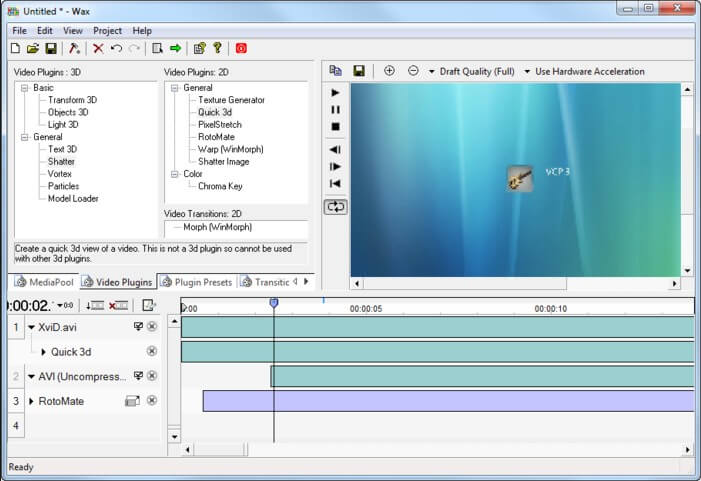 These 5 free video editing programs are best alternatives to iMovie for PC users. If you have any questions about how to edit video files on windows pc free with them, please don't hesitate to contact us. You can leave message in the Comment box below.