Firefox maybe the most well-known browser around the world, together with Chrome, Safari and Opera. And there's no denying that YouTube ought to be the biggest video sharing website. It's easy for you to visit YouTube on Firefox, however, could you download YouTube videos from Firefox? Absolutely yes! Below are the top 5 easy YouTube downloaders for Firefox 2018.
Top 1. Video DownloadHelper (★★★★★)
Video DownloadHelper might be the most famous downloader on Firefox Add-ons. Just look at the slogan: "The easy way to download and convert Web videos from hundreds of YouTube-like sites." and hearing that it has own 3500,000+ users on Firefox, you should understand this is a trust-worthy YouTube download tool to export videos from YouTube website to computer or hard drive by easily clicking.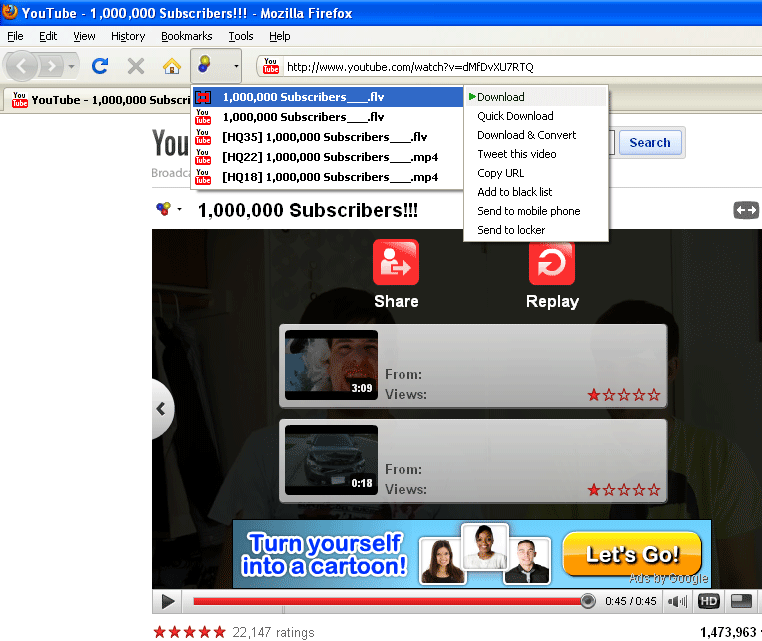 Top 2. 1-Click YouTube Video Download (★★★★)
1-Click YouTube Video Download is such a great yet straightforward browser plug-in on Firefox add-on. After installation, you would find this 1-click YouTube video downloader as a red button close to your YouTube video title. Once you click this button, there are several download options: MP4 720P, MP4 360P, WebMD 360P, 3GP 240P and 3GP 144P. You are about to watch those videos on Windows Media Player or iTunes.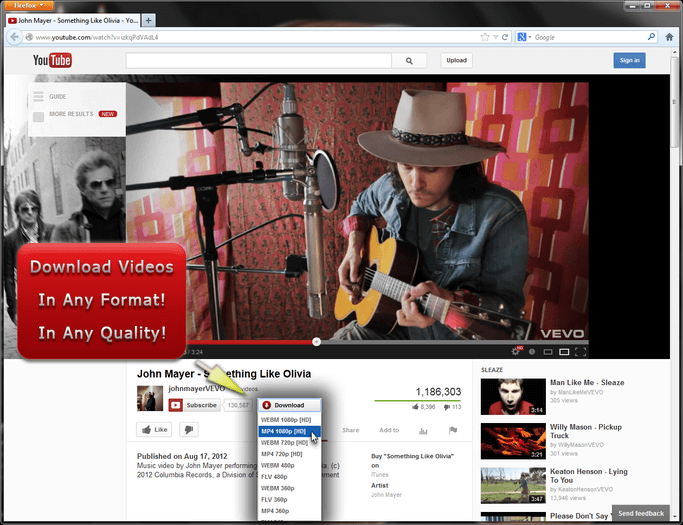 Top 3. Video Downloader Professional (★★★★)
Video Downloader Professional, an easy YouTube video downloader for Firefox, enables you to download and preserve playing video from YouTube-like sharing site to your computer hard disk. If there're downloadable videos on the webpage, this app will turn into a green arrow. You could also add videos to personal video list and play it back later. At present, it supports up to 4k videos.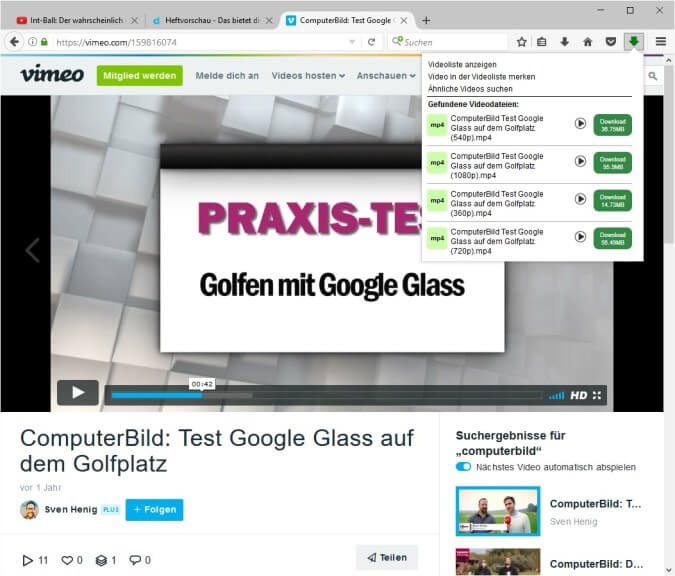 Top 4. Ant Video Downloader (★★★★)
Ant Video Downloader is capable of downloading videos from YouTube, Dailymotion and other video streaming sites. What you have to do is just visit YouTube and play your favorite video, click on this add-on on Firefox toolbar and prepare to download it immediately. Unfortunately, it is only available on Windows operating system, macOS X and Linux are in development.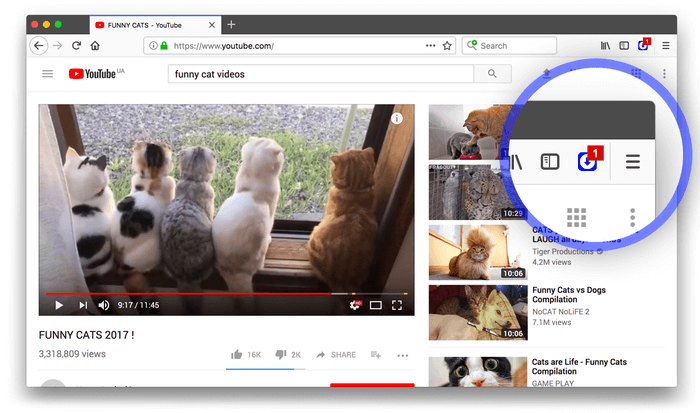 Top 5. Easy YouTube MP3 (★★★)
Easy YouTube MP3 add-on contains a red button displayed on YouTube page after adding to Firefox. This Firefox YouTube downloader MP3 allows you to convert YouTube video to MP3 with just two clicks even you are visiting the new YouTube layout. From the screenshot, it's not difficult to hunt for this red button close to video title.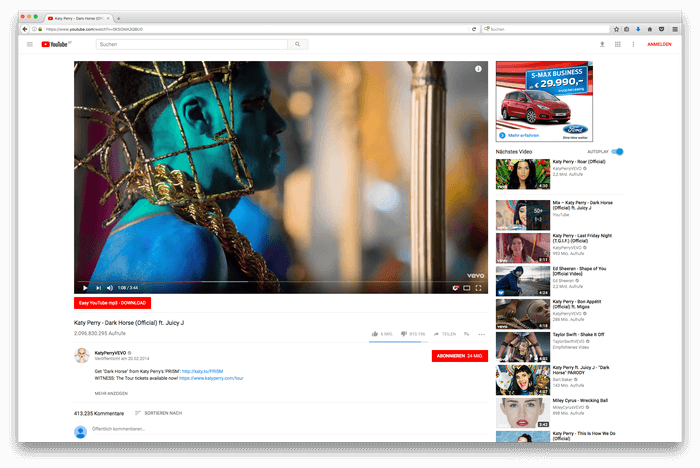 Also Read: Best YouTube Downloader for Windows/Mac
As a contrast, I would like to strongly recommend TubePaw to you. With this professional and workable free tool, I have downloaded various YouTube videos and save them to my Dell computer successfully for so many times. Even to convert video format is feasible. Windows and Mac system are currently supported in this freeware.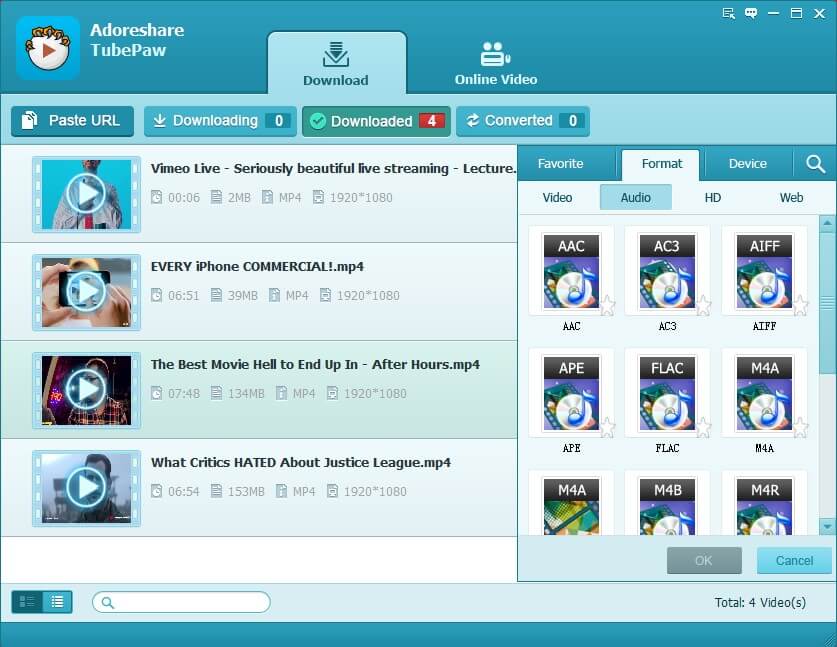 The extensions mentioned above are all obtained from official Firefox add-ons so just take easy to download them. Take note that do not exit Firefox until downloading is accomplished.