Shoot some videos using your smartphone or camera? Want to edit your raw footage like cutting the unnecessary part and adding special effects for publication or distribution? Actually, with top video editing software, you can make the most of your footage and create your own stunning videos based on your needs. Here we've rounded up 3 fantastic video editing programs for Windows in 2018, making video editing easy and fun, just check it out!
1. CutoMe
CutoMe is mainly as a video cutter, however, its simple and easy-to-use editing features are what sets it apart from those two professional and complex editors we recommend above. With this free Windows video editor and cutter, you can import videos in any format for video cutting as it supports all standard and HD video format for your selection, then cut out the unnecessary content and keep the essential part of the video by selecting the start and end position you like. And you are allowed to preview the clipped video in real time.
Another outstanding feature of this video editing software is its ability to support saving finished video to GIF images. Also, you can transform the video format to those famous video-sharing website supported format with great output quality. Most importantly, there are no ads, bundled adware, or features hidden behind a paywall.
Cons:
There are no cons has been found so far.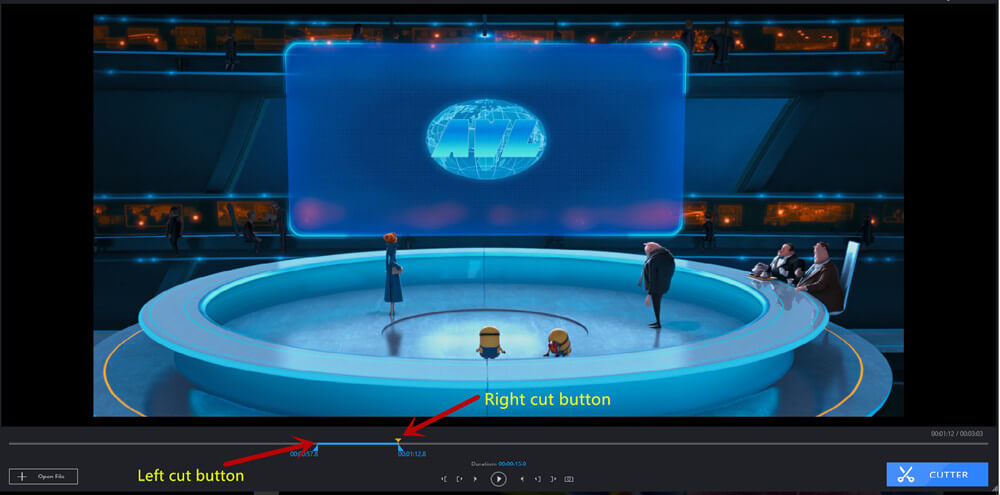 2. VSDC Free Video Editor
VSDC Free Video Editor is a featured packed non-linear video editing suite which is available for Windows. With VSDC Free Video editor, you can create video from a combination of video clips, still images and audio files. There's also a built-in screen capture tool for recording video and taking still images from your desktop. Equipped with various video and audio filter effects, you can apply filters and other visual effects on your video to perfect your video clips. VSDC Free Video Editor also offers wide format support. You are capable of exporting finished videos to a variety of file formats. Well, that's not the end. VSDC Free Video Editor also provides a way to burn your work onto DVD – a feature rarely available in free video editor.
Cons:
It is a little bit difficult to use for beginners due to its complicated features and menus.
It is lacking certain high-end features seen in paid software.
Download Link: http://download.cnet.com/VSDC-Free-Video-Editor/3000-13631_4-75764187.html
3. Lightworks
Another video editing software program I want to recommend is Lightworks. It is superb high-end video editing software used by real Hollywood movie producers. Packed with advanced real-time effects, multi-cam editing, second monitor output, it can help you edit videos on Windows 10/8.1/8/7/Vista/XP and make your video shine.
This remarkably powerful video editing software accepts far more input formats and can handle formats all the way from 4K to SD and HD formats.
There are two versions, the free version and the paid version respectively, provided by Lightworks.
The free version limits export resolution and format. It maxes out at 720p, and only in MPEG4/H.264. Other features like 3D, timeline rendering, and project sharing are also exclusive to the paid version.
Cons:
Interface might be intimidating.
It's not easy to master how to use it.
Requires a login every time you bootup.
Much too expensive for amateurs.
Download Link: http://download.cnet.com/Lightworks/3000-13631_4-76091740.html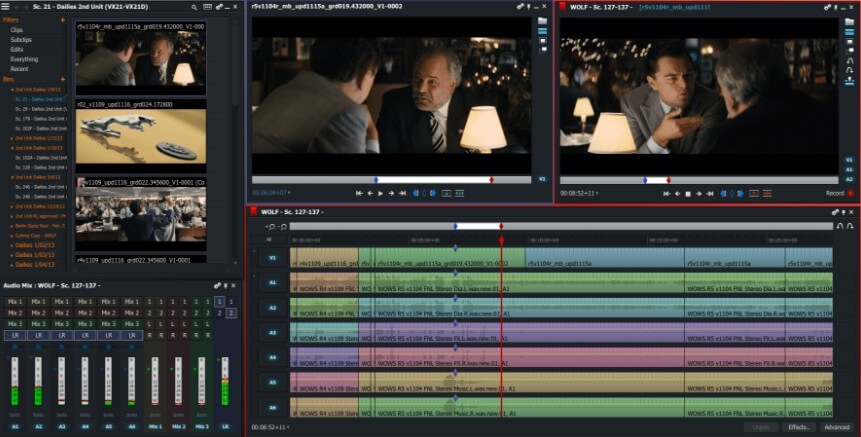 If you've tried out these video editing programs but would prefer some other options, please leave your recommendations in the comment section, and we will update this article to include some other useful recommendations we received.