"My birthday party was over yesterday and my friends had taken some videos. And now I want to make a birthday video for sharing my happiness on Facebook. So Anyone knows how to make a birthday video to post on Facebook?"
Birthday is one of the important times each year in one's life. Making birthday videos is becoming more and more popular in our daily life. Many of us want to make a birthday greeting video foryour boyfriend/girlfriend or parents. Some others would like to create birthday videos for sharing their happiness on social media like Facebook, Twitter, or YouTube. For all purposes, the software to make birthday video is needed. And here I will introduce best three birthday video makers.
Top 1: Adoreshare CutoMe
Top 2: Adoreshare Video Joiner
Top 3: Animoto
Top 1: Adoreshare CutoMe – Cut Video Clip As You Want
As a professional birthday wishes video editing tool, Adoreshare CutoMe enables you to cut out mistaken/black/unwanted content from a long video and save your birthday video clip as GIF image or export as a new video. The two clicks operation make it the easiest video cutter software on PC/Mac.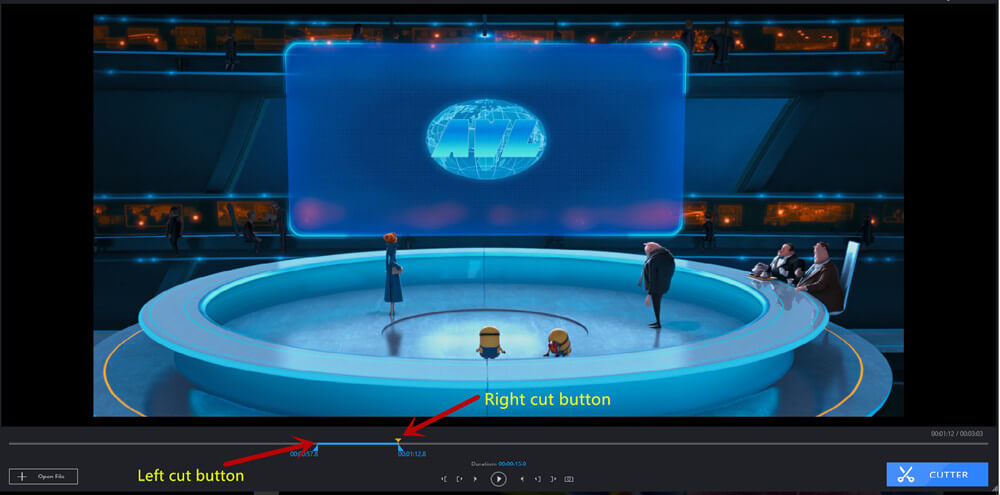 Pros:
1. Its enables you to accurately split off unnecessary content of the birthday videos and quickly cut them to any specific length.
2. It exports videos with several formats such as Default format, WhatsApp, Facebook, YouTube and so on. After editing, you can easily upload your trimmed birthday video to Faceboook/YouTube.
3. Export GIF image.
4. Easy to handle and requires no technical experience.
5. Free preview before editing videos.
6. Its output video will keep the original quality without damaging video quality.
Cons:
Top 2: Adoreshare Video Joiner – Merge Video Clips
If you have collected many birthday videos from many people with different devices, and want to merge them into one. You can try to use Adoreshare video joiner to create a funny birthday video. With the intuitive and simple interface, it enables you to quickly combine all birthday videos of different formats into one with high quality. The specific steps are as follows:
Read More: How to Use Adoreshare Video Joiner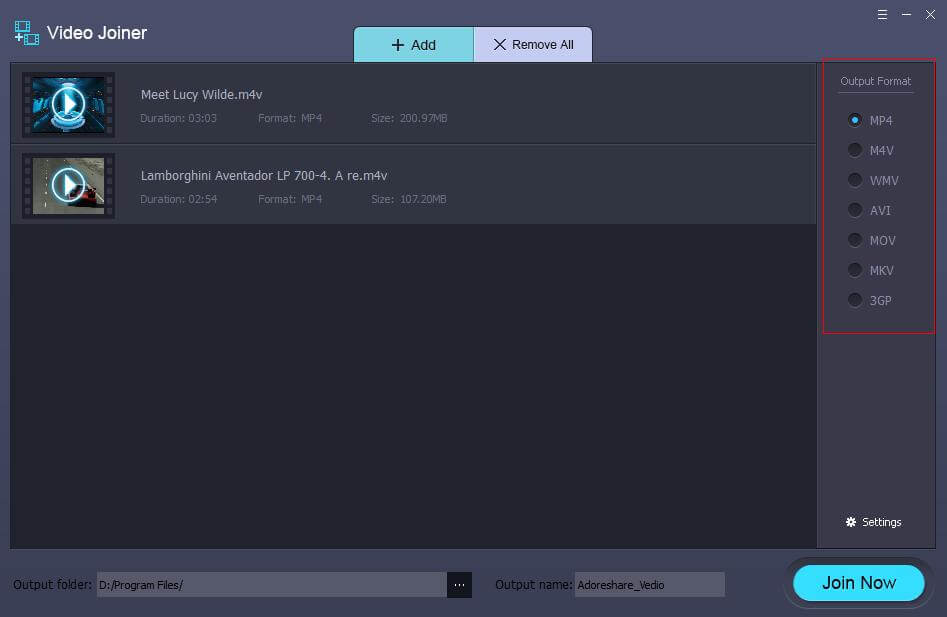 Pros:
1. Intuitive operation interface and easy to operate.
2. Supports Mac (macOS High Sierra) and Windows.
3. Able to combine multiple birthday videos with different formats into one file.
4. Outputs the combined birthday videos without damaging quality.
Cons:
Top 3: Animoto
Animoto allows users to create compelling birthday videos in a jiffy. With it, you can choose a style and background music, customize the video, and then share it on Facebook, Twitter or YouTube. The tool is good for people who don't care about the video quality. Don't expect it to replace the professional software designed for high-quality birthday videos. There is still a gap between it and professional software.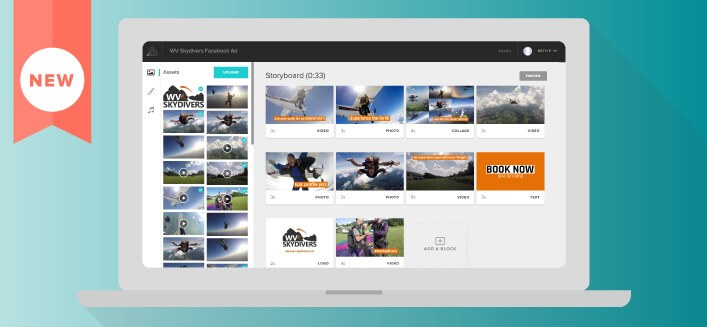 Pros:
1. It offers storyboards to help you effectively tell what you want to say.
2. It has a large catalog that has over 100 video styles.
3. Export birthday videos in multiple formats or directly optimize videos for YouTube, Facebook, etc.
4. It's easy to use.
Cons:
1. It takes too long time to load the preview.
2. You cannot make subtle changes in a single frame. Once you apply a change, it will affect the whole video.
3. If you want to make videos without length restrictions, you have to pay for it.
4. If you want to try its free trial version, you have to register for a free trial account using your Facebook profile or email address.
After reading this post, you will know how to make a birthday video on Mac or PC. The above three software are proved to be excellent birthday video makers by many users. If you have any question, please feel free to contact us.