Most people are used to playing music on their smartphones instead of a music player or Walkman. Recently, some iPhone users complained that the sound on iPhone is not loud enough. Increase sound on iPhone is not a difficult task; all you need is a sound booster. This article will review 3 volume increasing app for iPhone, iPad and iPod, take a look and choose the one suits you.
1. KaiserTone Audio Player
KaiserTone Audio Player is a top-rated audio player that improves sound quality on iPhone effectively. It supports more than 6400 sound frequency and 768Hz/32bit output sounds. There are 6 mode of continuous playback in this application, which ensures an incredible operating experience.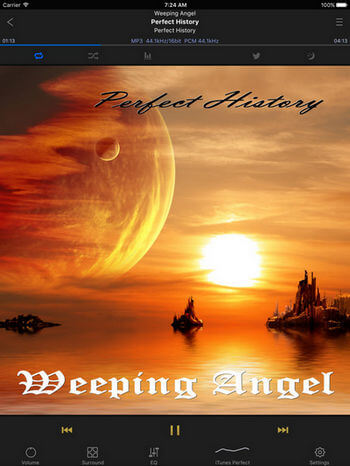 Pros:
Boost speaker/video/ringtone/in call volume on iPhone and iPad efficiently.
Perform equalizer, virtual surround and gapless, reproduce your songs with high quality sound.
Multiple volume control options: left and right volume control, fine volume control and gain control.
Playing list by Artists, Albums, Songs, Genres, compilations and more.
Automatically skip the silent part more than 3 seconds.
Cons:
Cannot play a song which is DRM protected music.
Cost $9.99, not a free application.
2. Equalizer + Pro
Equalizer + Pro Volume Booster is an amazing sound booster app for iOS devices that extends your player's capabilities and drastically improves the sound quality. This program is able to customize the sound quality for music tracks from iPhone music library as well as Sound Cloud account.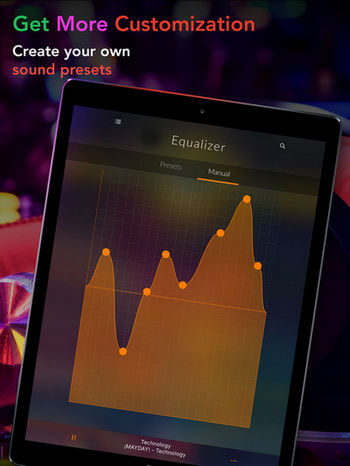 Pros:
Boost iPhone volume without jailbreak and improve the sound quality.
Offer 23 manually generated professional sound effects.
Advanced music search option to get the most popular music with music library or Spotify account.
Playlist editor generates playlist like Hot music, My favorite, Best hits etc.
Cons:
Some users have reported the app freezes during music playing.
Not allow deleting or adding multiple songs in playlist.
3. Bass Boost
Bass Boost uses the Gain to adjust the volume level of specific frequencies and sets the gain high and low frequency until you get that clean bass you want. It is a perfect app for people who love hip-hop and techno. You can get that dynamic effect of sound with the help of this app.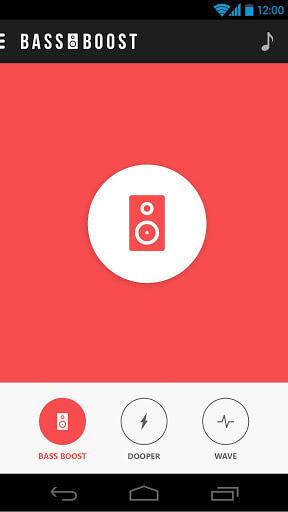 Pros:
Increase call/ringer/music/alarm volume on iPhone effectively.
Easily adjust the volume level of specific frequencies.
Users have full control of the bass.
Cons:
Only used with headphones and attached speakers.
4.SonicMax Pro
SonicMax Pro was developed by BBE Sound Inc., a leading developer of advanced sound technologies. The most notable thing of SonicMac Pro is it has the loudest sound system. SonicMax Pro is designed to increase iPhone/iPad volume limit without using buttons and deliver a superior HD-quality audio experience.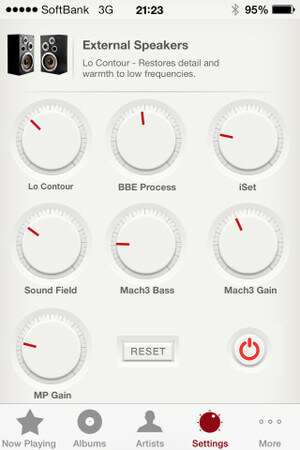 Pros:
Really enhance the sound on iOS deices by a large margin.
Restore the clarity, definition and natural warmth from iPhone music library.
Clear user interface and easy to operate.
Cons:
Sometimes the application crashes during the running process.
No new updates for nearly 2 years.
Tip: If you download some videos on your computer but cannot play on iPhone due to the incompatible format, try Video Converter Genius, an easy tool to instantly convert videos to 100+ formats without quality change.
With the volume enhancers introduced above, you can easily increase sound on your iPhone X/8/8 Plus/7/7 Plus/SE/6s/6s Plus/6/5S, iPad and iPod touch. If this post really helped you, don't forget to share it with your friends.