Why is My Savevid Not Working?
For the past two days, Savevid not working with YouTube. When I try to download a file and save as an MP4, the link foes straight to an error page, saying that "file not found". What's wrong?
A lot of users complain that they have trouble using Savevid to download online videos. If you are one of them, read this post carefully. We've included 2 workable solutions to fix "Savevid stopped working" or "Savevid for Mac not working" problem.
Solution 1: Update Java to the Latest Version
Savevid uses Java applet to detect video URL and conduct download jobs, when there is a Java issue, usually, you will not be able to press "Download" button.
For Safari users:
Go to Preferences > Security > Enable Java.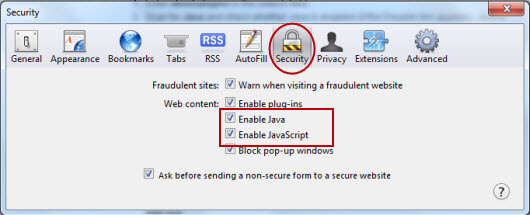 For Chrome users:
Go to Tools > Add-ons > Plugins. Click Java (TM) Platform plugin (Windows) or Java Applet Plug-in (Mac OS X) to select it. Make sure the option selected is Ask to Activate or Always Activate or on older Firefox versions, click on the Enable button (if the button says Disable, Java is already enabled).
For IE users:
Go to Tools > Internet Options > Security Tab > Custom Level > Scripting of Java Applets and click on the "Enable" radio button. This may fix the problem and make the Savevid functional again.
Solution 2: Find a Savevid Alternative to Download Online Videos
Savevid might also not work during the downloading process. This is because online video sharing technology changes over the time, if Savevid fails to update constantly, it would not be able to download and save the videos any more.
To solve this problem, you should find a reliable Savevid alternative that updates on a regular basis, one like Windows Video Downloader which gets 4.5 star ratings on CNET. It offers powerful solution to download online video with 10X faster without any hiccups. A glance at its key features:
Work equally well on Windows and Mac (the Mac version called Mac Video Downloader)
Supports 100+ popular video sharing sites
Saves downloaded videos in different resolution
Allows batch downloading
Add downloaded videos for conversion
Reliable with customer service and software engineer to fix problems
Provide life-long free software update
How to download web videos with Savevid alternative
Just like other desktop program you use, the first step of use is to download and install it on your PC. Launch it and you will find 2 ways for video downloading: Paste URL and Download button.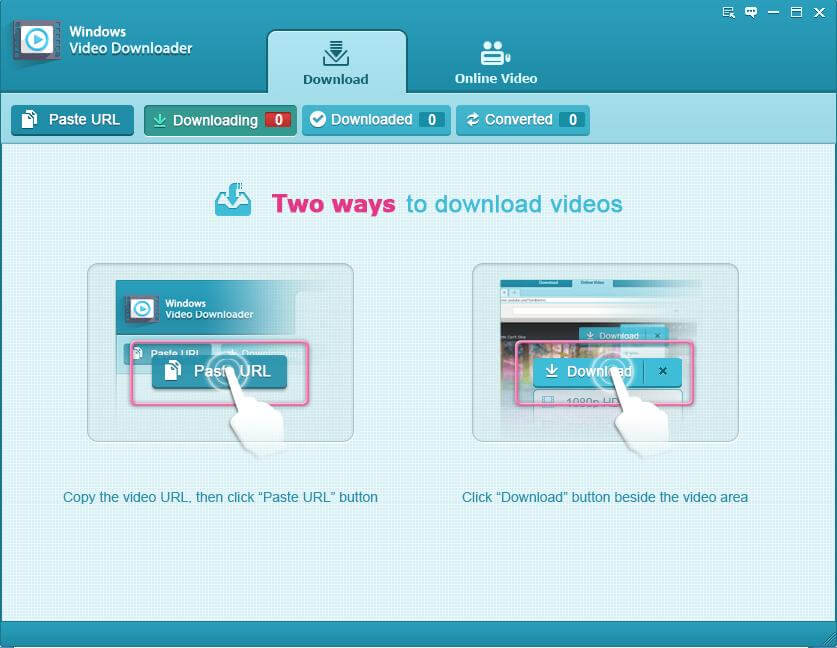 Paste URL: Copy the URL of the video you intend to download, click "Paste URL" under "Download" Panel.
Download button: Under "Online Video" panel, find desired video to download with the built-in search engine of Windows Video Downloader. Then press the "Download" button next to the video.
Finally, you can easily convert the videos that you download to formats your devices support.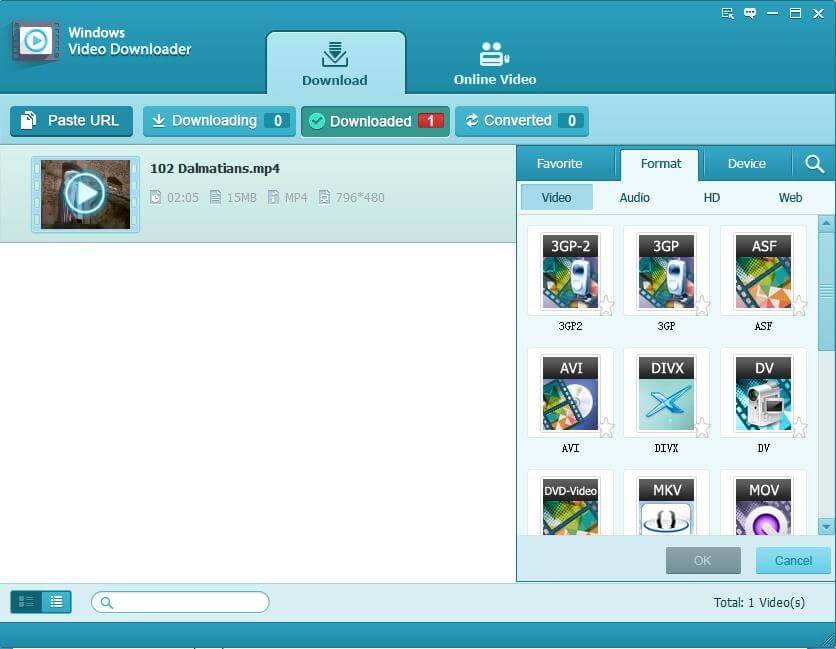 Besides downloading online videos, you might also need to cut video clips or split a video. Check our recent post: How to Cut Videos without Quality Lose.