GIF images carry a lot of fun for our digital life. Young people love to send GIF emojis when chatting with friends as it's a great way to express their emotions and make the conservation more relaxing. Thus, some people have been wondering if they can make a GIF from video on their own. Here we introduce some top-rated GIF creator from video apps to turn almost anything you want into a GIF.
1. CutoMe
CutoMe really can be the best animated GIF maker for Mac and Windows computer. You can easily put any format videos like MKV, KMV, MP4 into the program and output a high quality animated image. More amazing thing is, it allows transforming the GIF dynamic for any video format without any restrictions.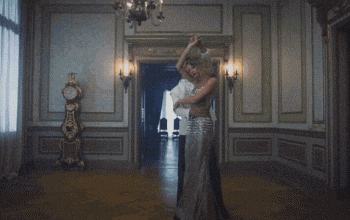 Prominent Features of CutoMe
Very easy to perform, 2 steps to cut video to GIF.
Create GIF from various video formats, including WMV, MP4, MKV, AVI, FLV and more.
Output GIF image without losing quality.
Allow you to edit the size and frame rate after creating the GIF.
No damage or malware attached, totally safe to use.
2. Free Video to GIF Converter
Free Video to GIF Converter is one of the popular GIF making software from video and has gained a pretty good reputation from users. It supports almost all the video formats to animated gif, such as avi, wmv, mpeg, flv, mov, mp4, vob, mkv, etc. The output GIF maintains good image quality.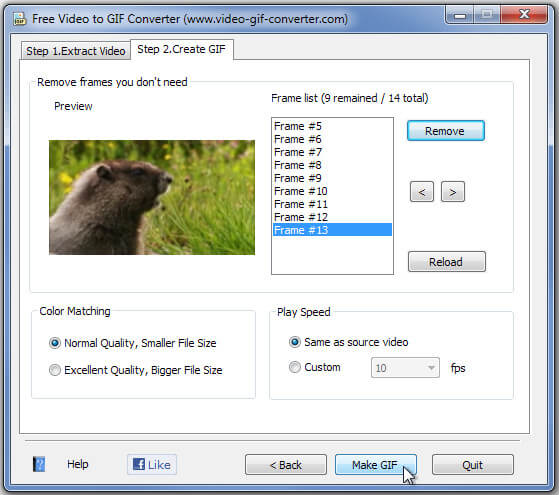 Pros:
Trim video to convert only a segment of video to GIF animation.
Customize width and height of output image.
Select frame rate and adjust play speed of the animation.
Optimize output GIF's quality and file size
Cons:
Not supports extract large size GIF from video.
Sometimes takes minutes to process part of the video before you can create a GIF.
3. KickMyGraphics
KickMyGraphics is a freeware that support to create and edit GIF from video clips with high quality results. It also allows recording screen directly to animated GIF image. The latest version 2.0 brings some new features like GIF background transparency color, new user-friendly interface and more.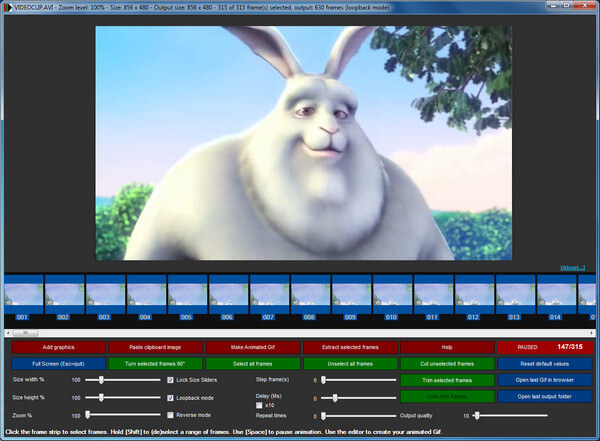 Pros:
Free software, no advertisements or malware attached.
Lots of editing options, such as scale, stretch, zoom, pan, trim, rotate and etc.
Exceedingly clever frame dropping feature.
Cons:
Can only export GIF formats.
Only 600 frames at maximum are available.
4. Microsoft GIF Animator
MS GIF Animator is a historical video to GIF converter application for Windows computer. You enter the video and it turns your video into frames that make up the GIF. This program is also brilliant for people who leiks using Google+ as you can easily add the created GIF to Google+ profile.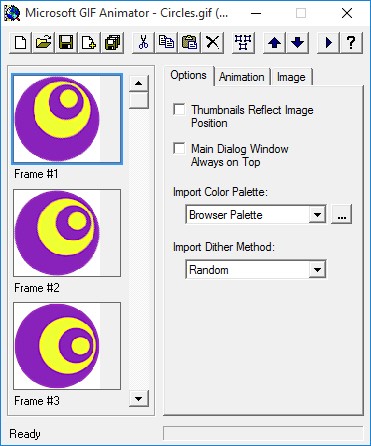 Pros:
Make GIFs less complicated than other similar software.
No installation process.
Manipulating the GIF output is self-explanatory on the GUI.
Cons:
The process takes a little longer compared with modern programs.
You have to do most of the video manipulation before putting it into the tool.
5. Instagiffer
Instagiffer allows you to capture GIF from a video on your screen instantly. No matter you are watching a YouTube, Youku, cellphone movies or downloaded vidoes, GIF making is just so easy with Instagiffer. Moreover, this tool is totally free.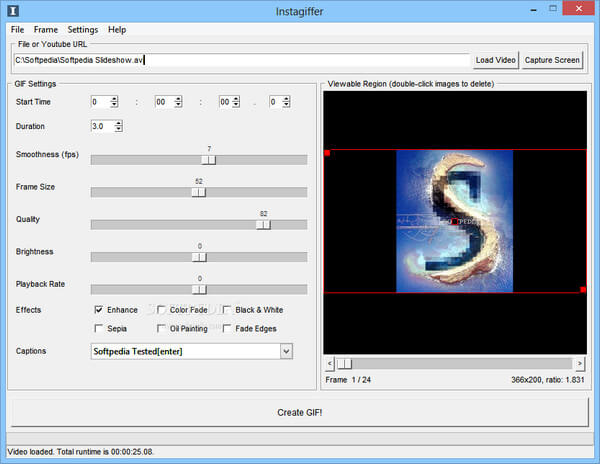 Pros:
Create GIFs from anything on your screen quickly.
Add multiple text captions with custom fonts, durations and colors.
Make GIFs from a collection of static images.
Cons:
Only support Mac OSX, no Windows version is available.
The process is a little complicated, you must define the section and find a start point, choose duration.
With the programs introduced in this article, you must know how to create a GIF from a video. If you have any further questions, don't hesitate to contact us.