A lot users love to share small funny clips on WhatsApp. No matter when they receive any funny WhatsApp videos, they would share them with friends in the first place. So here I will post top 5 WhatsApp funny videos of 2017. You can free download video clip for WhatsApp and share it with friends. They will love to watch it.
Part 1: Best Short Video Clips for WhatsApp 2017
Here's a list of top 5 short video clips for WhatsApp that are actually worth watching. Just check it out!
1.Babies Experiencing Things for The First Time
This video shows the most amazing moments when babies are discovering new things. The babies reactions make you laugh out loud. By far, it has got more than 6 million hits already. Amazing!
2. Stupid People Doing Stupid Things
There are several different scenes covered in this short videos, almost all watchers are mercilessly pranked and made fun of.
3. Goku vs. Superman: Epic Rap Battles Of History
The name sort of says it all really.. So, don't miss out this one, it's really awesome!
4. Oh, It's Fantastic
Joseph Gordon Levitt composes a song about Unicorns, featuring Tony Danza. Is it any surprise that the video made this list?!
5. Best Classroom April Fools Prank Ever
This April Fool prank has all the perfect elements of cringe, timing and hilarity to make it perfect!
Now, you can share these 5 small video clips for WhatsApp 2017 with your friends. But one thing you need to pay attention to is that the sent videos is limited to 16 Megabytes. On most phones, this will equal about 90 seconds to three minutes of video. If you choose an existing video that is larger than 16 MB, then you have to trim the length of the video before sending it.
Part 2: Best WhatsApp Video Cutter--CuToMe
If you are trying to send a video that you have previously received, but it is more than 3 minute, how to send it out on WhatsApp? Actually, you can use a third-party video cutter like CuToMe , it is the best video cutter helping you easily cut any format videos as well as quickly get output video in high quality. Below is how it works:
Step 1: Launch the program after installation, click Open File button to add the video you want to cut. Or simply drag video file to the program.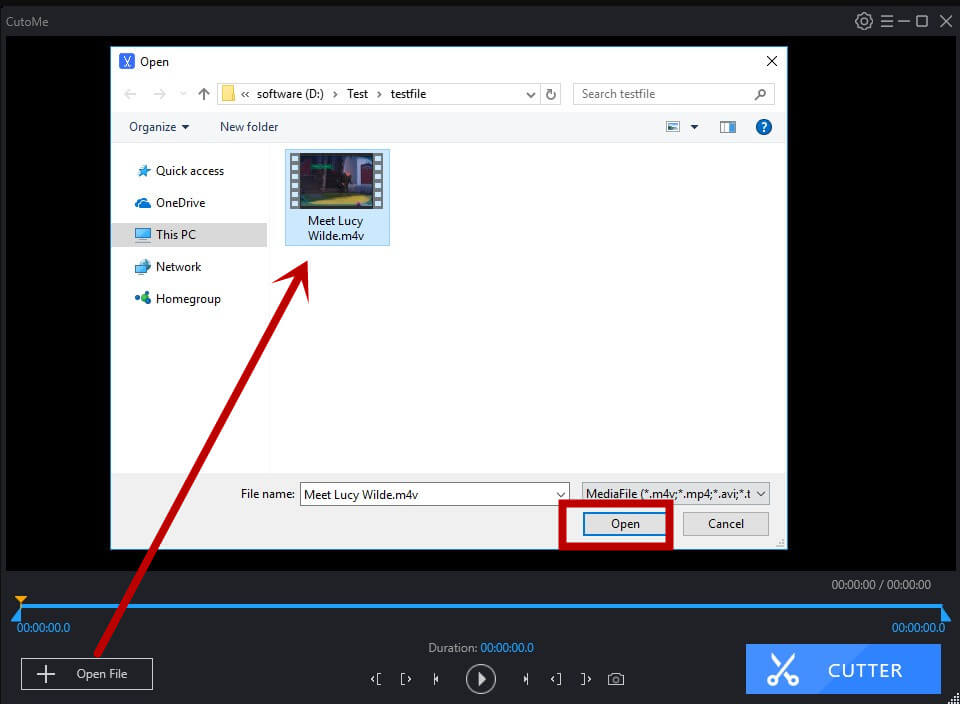 Step 2: After the video loaded to this program, drag the left button to set the begin cutting position, and drag the right button to set the end cutting position, then click CUTTER button and your video will be trimmed successfully.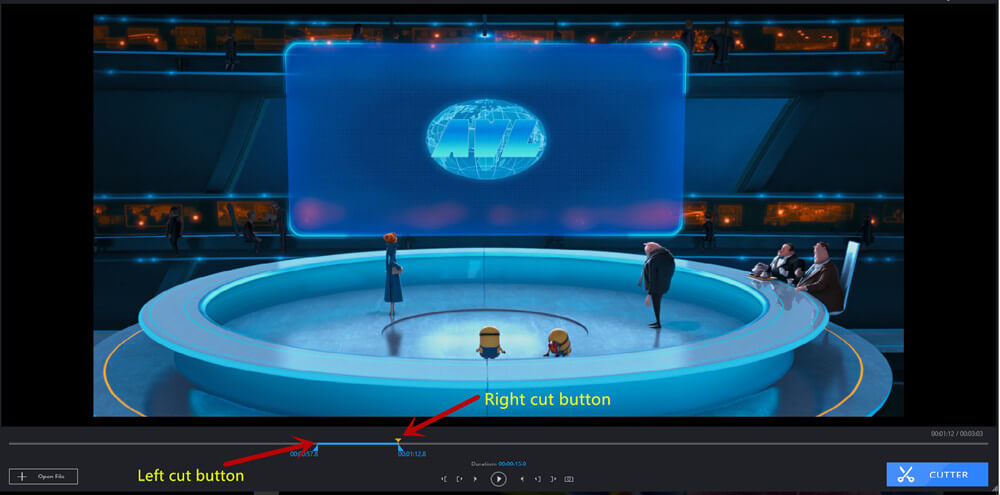 Only 2 steps, you can trim the video as you want and then you can share it with your friends.If you have more funny videos for WhatsApp, please do not hesitate to share with us!
Here is a video about CuToMe detailed user guide, check it out!