YouTube videos are so popular that more and more users would like to download and watch them offline, or even cut and make them into GIF and share the significant moments with friends and family members. If you are one of those guys, then you are coming to the right place. In this article, we are about to teach you how to transform YouTube video into GIF graphics in just a few minutes.
Part 1. Transform YouTube Video into GIF on Computer
Part 2. Turn YouTube Video into GIF on Mobile Device
Part 3. Convert YouTube Video to GIF on Web
Part 1. Transform YouTube Video into GIF on Computer
In order to transform YouTube video into GIF, Adoreshare TubePaw and CutoMe are the best partners. TubePaw enables you to download videos from most of the video sharing websites free of charge. CutoMe is another professional program to convert videos into GIF or trim large video to small one at ease without losing previous quality. Now it's time to show the user guide to make GIF from YouTube:
Step 1. Download and install both TubePaw and CutoMe to any computer running Windows or Mac operating system.
Step 2. Copy target YouTube video link, and then launch TubePaw, hit on "Download" option, click on "Paste URL" button and the screen will go to "Downloading" window automatically.
Step 3. Choose the download path from a pop up screen, tap on "Download Now" and it will begin downloading. After a few seconds, your video will appear in the "Downloaded" tab. Then exit TubePaw.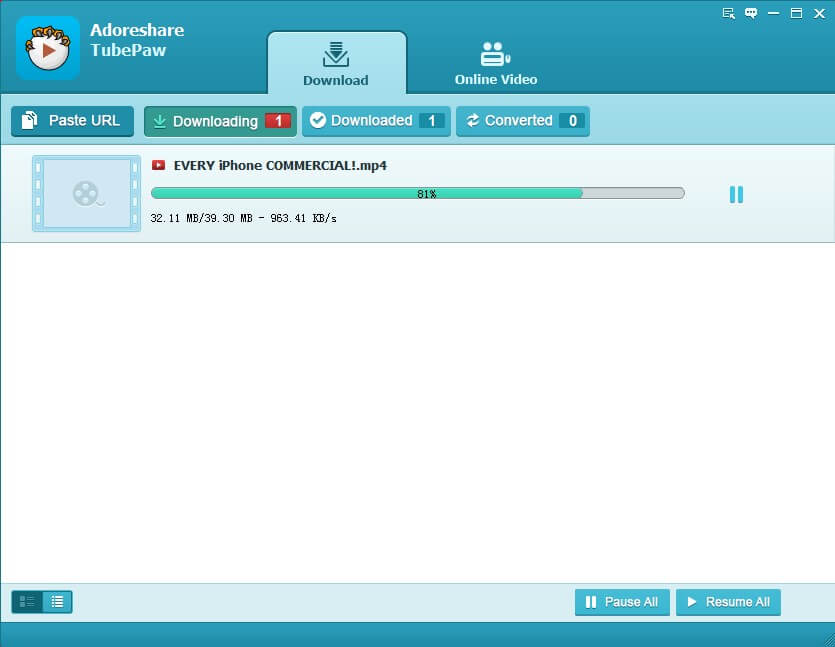 Step 4. Open CutoMe and hit on "Open File" to insert the video you have just downloaded.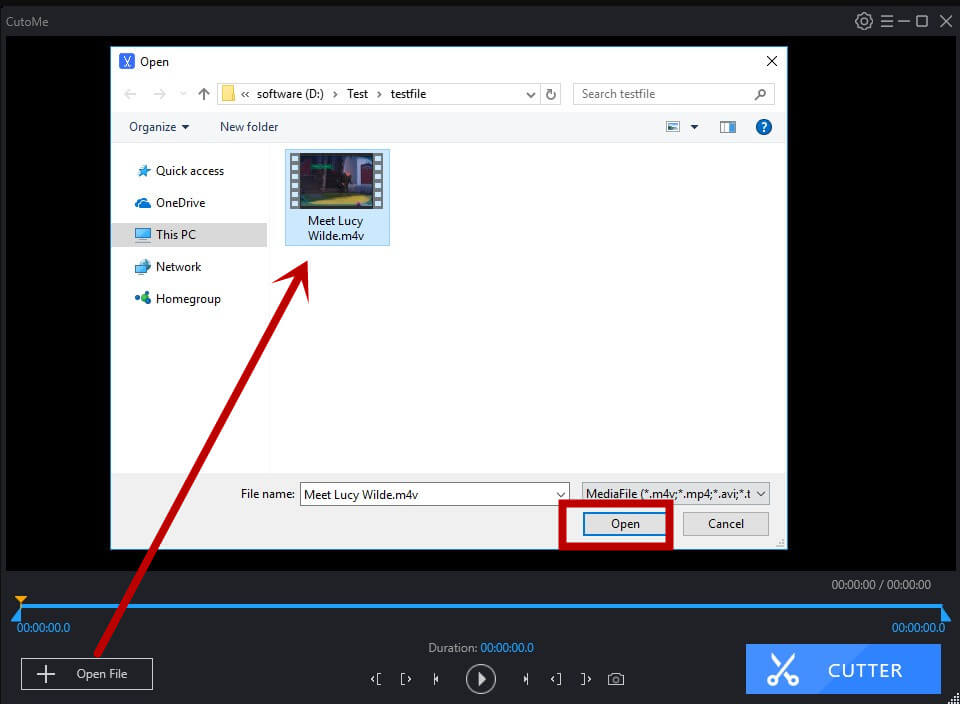 Step 5. Now you need to change output format into GIF because Default file type is the same as original video format.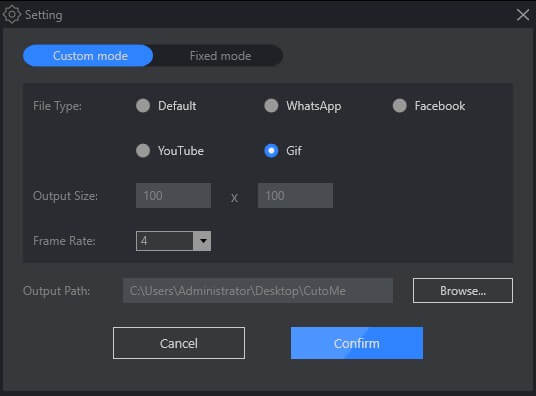 Step 6. Move on the removable left and right arrow buttons to where you decide to transfer and eventually tap on "CUTTER" to turn YouTube video into GIF successfully.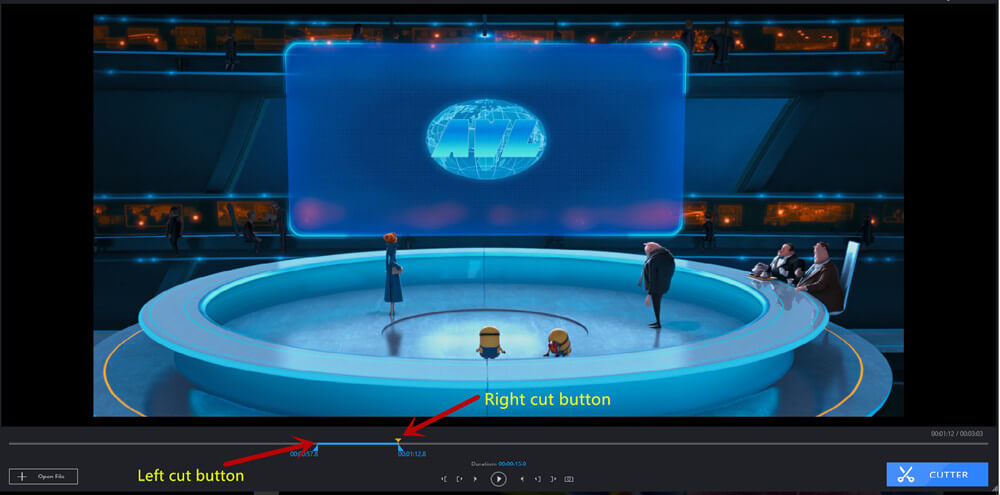 Note: To be clear, if you have got video from YouTube webpage with another way, then your step will start at Step 4.
Part 2. Turn YouTube Video into GIF on Mobile Device
For mobile phone users who would like to convert YouTube videos into GIF, try to find out related apps from iOS App Store or Google Play and get help from them. For instance, take advantage of official YouTube download app, YouTube Go, to download YouTube videos and watch them offline. Then search "YouTube to GIF" from app store, single out one of them, download and install this YouTube to GIF app to your smart phone and start up the conversion instantly.
Part 3. Convert YouTube Video to GIF on Web
Tons of free online GIF makers can be found from web to convert YouTube to GIF, such as GIPHY GIF Maker. Such websites provide straightforward and direct method to create GIF in fast and funny way. All you need to do is to copy YouTube URL from any web browser, paste it to the textbox at the bottom of the GIF Maker YouTube page. Then select your duration of the GIF ad hit on "Continue to Decorate" button, and then "Continue to Upload" button and wait for your GIF to be created in the end.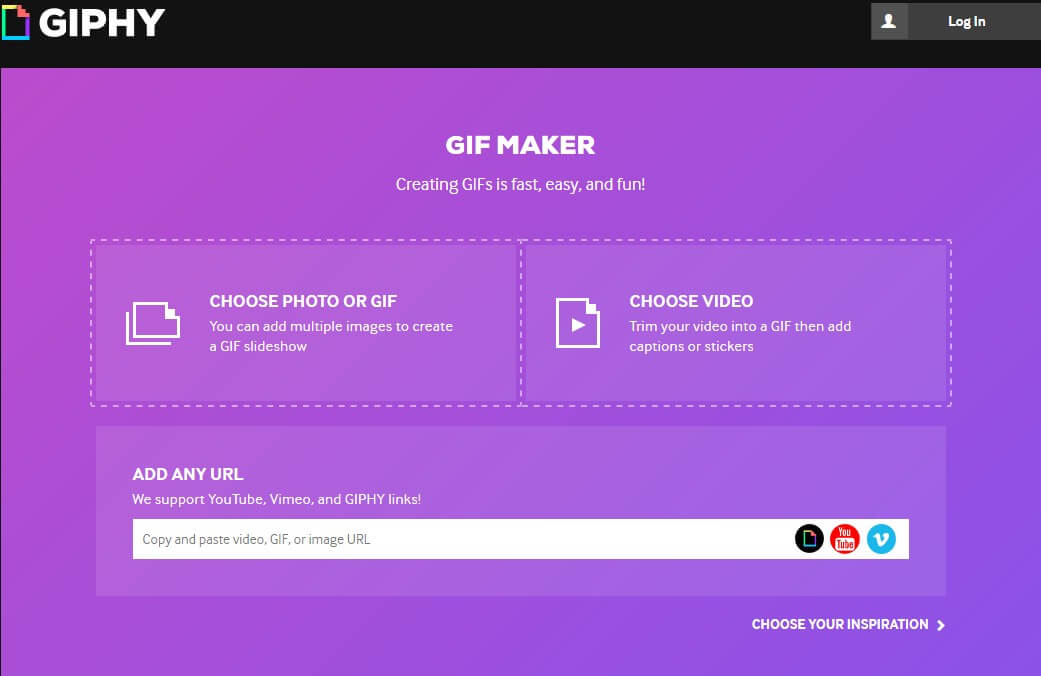 Yes! The above content are the tips and tricks to transform YouTube to GIF with sound, now it's your turn to make a fancy looking GIF!