As a social media user, you will see various great or funny GIFs on Facebook, Twitter or Tumblr, or even the message conversation window with friends. With technical progress, GIF is common and widespread to us. Sometimes when you receive a video, you may curious about how to change video clips to GIF and show it with friends. Because of this demand, I list the top MP4 to GIF converters to convert MP4 to GIF and describe them for you. Go ahead and let's start the GIF journey!
Top 1. CutoMe (Quick Video Cutter)
CutoMe, which is previous named Quick Video Cutter, is designed by Adoreshare team. No matter you'd like converting .mp4 file to gif on Mac or Win PC, it is well supported. It could be the best and simplest video to GIF tool that you have used considering its UI, quality and performance. It enables you to convert any video format to GIF with several straightforward clicks without Internet connection. Furthermore, you can decide which video part to be converted, how long the GIF will display as well as make a screenshot of your video. This GIF maker runs 90X faster than other related converters.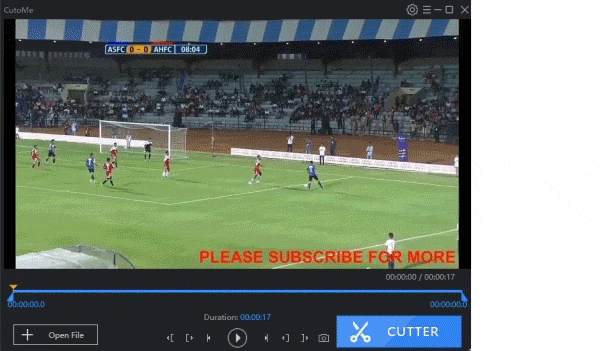 Video Tutorial on How to Make GIF from Video with CutoMe:
Top 2. Any GIF Animator
Any GIF Animator is other mp4 to GIF converter that I recommend to you all. With this tool installed to the computer, there's no difficulty to make cool and animated GIF from video files with the format like mp4, mov, avi, etc. without any skills required. The most attractive feature is that this software enables you to get your media files imported from optical storage devices. For instance, DVD and webcam. You are likely to customize the specific frame rate with this GIF maker.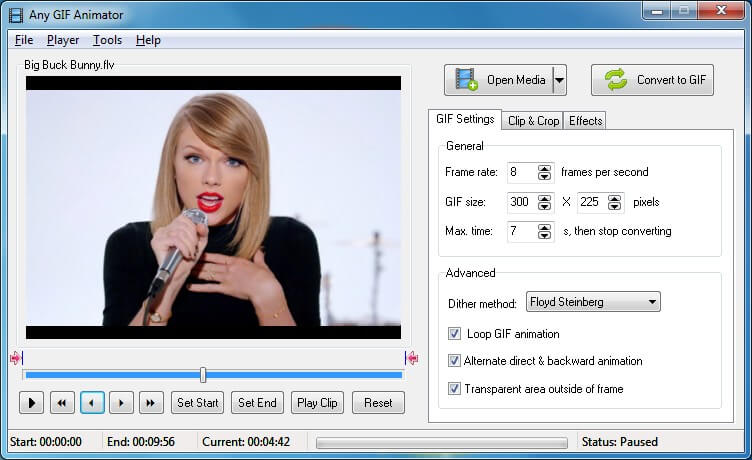 Top 3. Photoshop
Most of us regard Adobe Photoshop as a famous tool to modify pictures. To your surprise, you can even use it to convert video clips into GIF animated images. However, the process is too complicated for anyone who would like to change video to GIF easily and quickly. You have to perform more than 5 clicks correctly in it. Launch Photoshop and then insert the video file, navigate to File, then Import, then click on Video Frames to Layers, and attempt to edit the video, finally input it as an GIF. We have to admit that it is a kind of methods to transfer MP4 to GIF photoshop, but honestly, it is not a better way for newbies. If you are a professional stylist, just ignore my warning.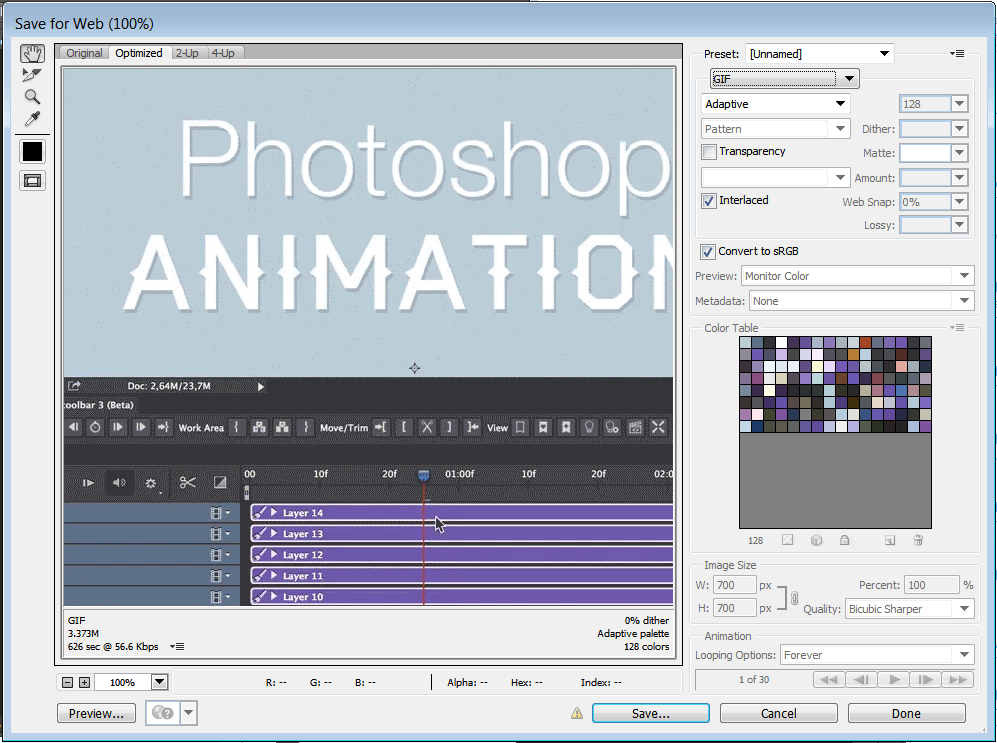 Last but not least, you might even find out numerous free online MP4 to GIF converters after doing some research on Google, such as GIPHY, EZGIF, etc. However, we can't prove that all of them works to you. So that's all you can know about how to convert MP4 file into GIF with GIF makers. Let's use one of them to make an animated GIF image right now!