Nowadays, more and more people would like to share interesting music videos and movies and even self-created video clips on the Internet. Here we list 10 most popular free video sharing sites like YouTube. You can use any of them to upload videos online for free. Now let's get down to the details.
Note: Can't upload a DRM video downloaded from iTunes Store to Facebook.com, Youtube.com or other websites?
M4V Converter Genius
can help you remove the DRM protection and directly convert it to any Facebook, YouTube, etc supported formats instantly.
Top 1. YouTube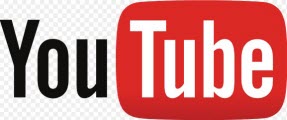 YouTube is the most popular video-sharing website on the internet. It is created by three former PayPal employees and now becomes a subsidiary of Google. It makes use of Adobe Flash Video and HTML5 technology to display a wide variety of user-generated and corporate media video such as video clips, TV clips, music videos, and other content such as video blogging, short original videos and educational videos.
YouTube accepts videos uploaded in most container formats, including .avi, .mkv, .mov, .mp4, .flv, DivX, .ogg, .ogv. These include video formats such as MPEG-4, MPEG, VOB, .WMV and even 3GP.
See 5 ways to upload videos to YouTube.
Top 2. Vimeo

The next open video uploading website to upload videos free introduced here is Vimeo.com. Vimeo is a U.S.-based video-sharing website on which users can upload, share and view videos. By December 2013, Vimeo has attracted over 100 million unique visitors per month and more than 22 million registered users, following fellow video upload sites free YouTube and Facebook.
Versions Available: Windows 10/8.1/8/7/Vista/XP.
Top 3. Metacafe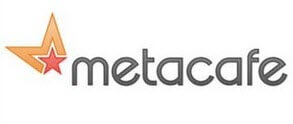 Metacafe is another video-sharing website for you to post your videos for free. In its early years, Metacafe was similar to other video viewing websites such as YouTube or DailyMotion. But now it has transformed to specialize in short-dorm video entertainment in the categories of movies, video games, sports, music and TV.
Top 4. Hulu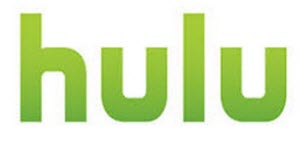 The fifth best video sharing site that you should know is Hulu, which is created in 2007. It is an entertaining website and it offers a variety of TV shows, movies, originals. But the point may disappoint us is that Hulu videos are currently offered only to users in the United States, its overseas territories and Japan. It provides video in Flash Video format, including many films and shows that are available in 288p, 360p, 480p, and in some cases, 720p or 1080p HD.
Top 5. Vevo

Viveo is one of top 10 popular free video streaming websites in the world. It is a right place for music artist and music lovers. For music artists, they can use this platform to promote their works; and as for music lovers, they can find more wonderful songs here. Unfortunately, this website is only available in Australia, Brazil, Canada, France, Germany, Ireland, Italy, Mexico, the Netherlands, New Zealand, Poland, Spain, the United Kingdom and the United States by now. Besides, compared with other sites, videos of this site are attached to more ads.
Top 6. Yahoo!Screen

Yahoo Screen (stylized as Yahoo! Screen) is an on-demand streaming service for TV shows, movies, webisodes and other new media. It is one of the most popular sites in United States. The homepage contains editionally-featured videos that change daily and skew towards comedy, current events, viral videos, and premium entertainment content.
Top 7. DailyMotion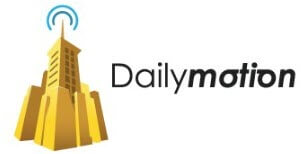 Another one of top 10 free video sharing sites that you won't want to miss is DailyMotion, a French video-sharing website. It allows users to browse and upload videos by searching tags, channels, or user-created groups. The maximum size of a video file is 4GB. The length of the video files is also limited to 60 minutes, except for motionmakers and Official Users. Please pay attention that Dailymotion has been banned in India in May 2012.
Top 8. Veoh
Veoh is an Internet television service which allows users to find and watch major studio content, independent productions and user-generated material. Publishers can use their PC to upload videos for distribution. Veoh transcodes the video file so that the video is available on Veoh.com, streamed on the publisher's own web site, and in portable devices like iPhones, iPod Touches, iPods and Sony PSPs. Publishers are able to customize the presentation of their content, automatically publish via RSS feeds, and organize video programming into episodic series or complete channels.
Top 9. Flickr

Shocked when you are reading the content here? Think that Flickr only allows users to post photos? You are totally wrong. Filckr is an image hosting as well as a video hosting website on which you can upload videos to internet for free. This site is famous for being a platform for users to share and embed personal photographs, and effectively an online community and so on. Similar to other websites, user accounts of Flickr have two types: free and paid. A free account is allowed to upload 2 videos per month with restrictions of 90 seconds max, and 150 MB size each. A paid account can upload as much as videos as you like.
Top 10. Break

Break is highly an outstanding site among hundreds of movies sharing sites free. It is mainly famous for funny videos, movie clips and funny pictures. Break supports videos in the format of AVI, WMV, MPG, and MOV. Videos uploaded to Break must be no bigger than 60MB. Users have three different ways to share videos on this site: right from the site page, from your cellphone or send a video to Break via email.
Wanna download music and online videos from these top video websites? Refer to top 10 free video download software and online programs.