Are you experiencing the audio files have uneven or low-quality sound? You don't enjoy playing the games as the sound is not so good? To increase the quality and volume of the audio file, volume booster for Android devices come into play. Here are the 3 best volume booster for Android to maximize the volume level and get a better sound experience.
1. Easy Volume Booster
Easy Volume Booster is one of the simplest and light weighted sound booster applications. It enables high quality and very fast volume boosting. This is because it can support more than 4000 sound frequencies and has high resolution sound playback capabilities. And this app works well with a classic but good interface. It is compatible with Android tablets and smartphones and has 80+ language support, which makes the application quite popular among Android users. This app only takes less than 3 MB on your device, you do not need to worry ahout the space.
This app is more of a volume manager than an audio booster but made its space here because of how it works.
Cons:
Too many ads.
No setting available
Does not actually boosts sound but manages your device volume
Not many options
Download link:
http://download.cnet.com/Easy-Volume-Booster/3000-2141_4-77351641.html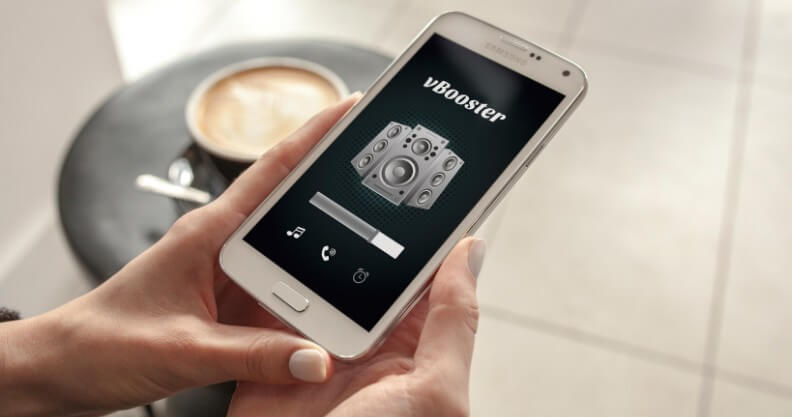 2. Volume Booster Pro:
Another application in the list is Volume Booster Pro, it is a free application to boost the sound of your Android device which allows you to boost and adjust your device music volume, alarm, ringtone, notification, voice and system in just one tap. It will immediately increase all your volume at 30% extra.
This application provides you with three modes and you have to select one from the silent mode, the normal mode and the sounds are in the 50 % level based on your requirements. This Volume Booster tool is compatible with headset, phone speakers and headphone. Download for free and share with your friends.
Cons:
Too many full-screen ads.
Continuous notification to use external speakers or headphones whenever you start the app and asking to rate it a 5 star.
Settings and manual personalization options are less.
The silent mode is a little glitchy, at least on my device. Sometimes it works sometimes it doesn't.
Download link:
http://download.cnet.com/Volume-Booster-Pro/3000-2094_4-76009283.html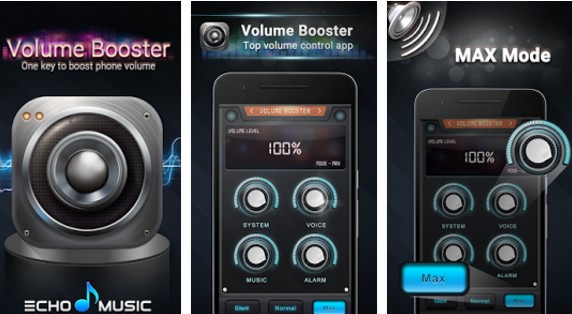 3. Sound Booster Lite for Android
Sound booster lite, is another free sound booster app we have found that claims to boost 30-40% volume which includes boost in volume of notifications, alarms, message, ringtone and other media so that help you get the best music and audio coming out of your android smartphone or tablet. This tool works well for both device speakers and headphones within a few taps. More importantly, it actually can increase your device sound up to 100%. With its features it can be categorized in one of the best volume booster for android 2017.
Cons:
Doesn't have many options of settings.
You cannot boost different sounds of your device like, ringtones & system notifications, music & games, alarm and others separately. It works on a whole.
Filled with so many ads. Frankly I didn't find any while testing.
Download link:
http://download.cnet.com/Sound-Booster-Lite/3000-2141_4-77675624.html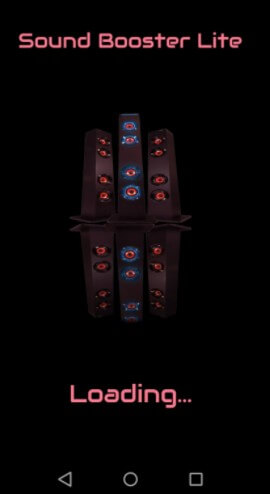 This is a short but content-rich guide which introduces best 3 volume booster for Android device 2017 we have found worth keeping on your device to increase volume on Android. Try these volume boosters on your android smartphone when you need one. If you have any other issues like want to play videos on Android, then you have to convert them to Android supported format first, we will share with a professional video converter tool- Video Converter Genius, which can easily convert video files from one format to another. For detailed steps, you can refer to: How to Play MOV (Quick Time) Files on Android. And don't hesitate to get one soon and give it a free try.