Video editing is far more than just trimming clips and arranging them on the timeline. To make a fantastic and fabulous video, it is very important to choose a good video editor.
Today in this topic, we are going to put together the top 10 free video editors and movie making software, so that you can make one that you are most comfortable with.
So without wasting time, let's list them:
1. Windows Movie Maker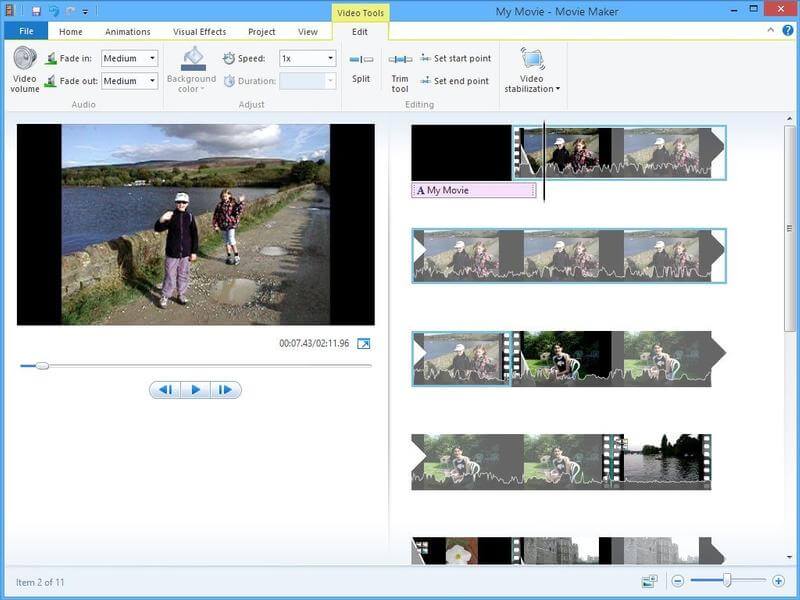 Windows Movie Maker is a free video editing tool for Windows and users can make home movies by simple drag-and-drop. It contains features such as video effects, video transitions, adding titles/credits, audio track, timeline narration, and Auto Movie. What's more, new effects and transitions can be added and existing ones can be modified using XML code. It is a good choice for beginners, but not for advanced users who will be expecting more goodies.
2. VirtualDub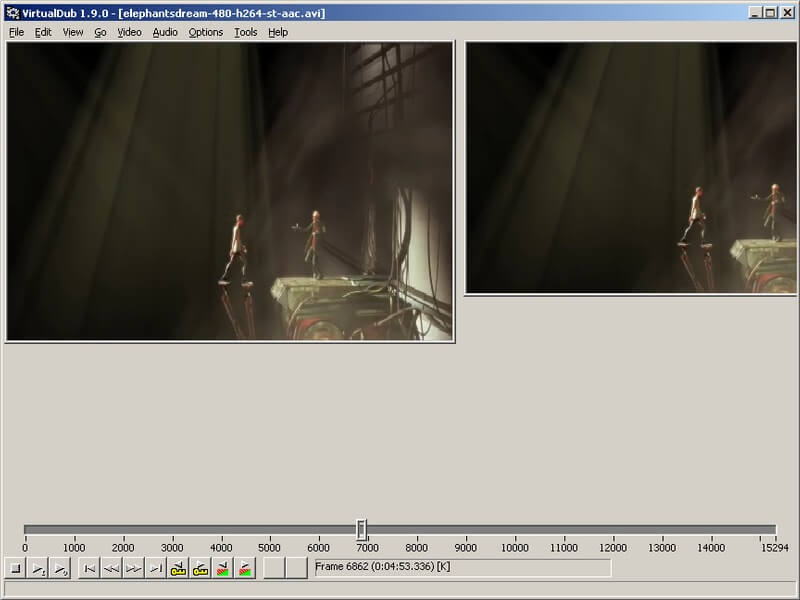 VirtualDub is an impressive open source package that is regularly updated by its author. Note that it mainly supports AVI files and can read (not write) MPEG-1 and BMP images but doesn't handle some video formats like DVD or MP4. And like all video software, it needs a pretty fast PC. In the world of video editing VirtualDub has always been there. It's a very reliable program that with the right amount of knowledge can accomplish just about any task. VirtualDub is licensed under the GNU General Public License, meaning you can use it for free. No risk involved, and the whole source code is available if you want it.
3. Wax
Wax is a high performance and flexible video compositing and special effects software. The idea for Wax is to be very general purpose and flexible in video compositing and effects, so that you can compose your dream video sequence with ease every time. Wax can create 2D & 3D special effects and can work in two modes – as a standalone application which would appeal for home users/beginners, and as a "plug-in" to video editors/NLEs which would be more useful for professional editors.
4. Avidemux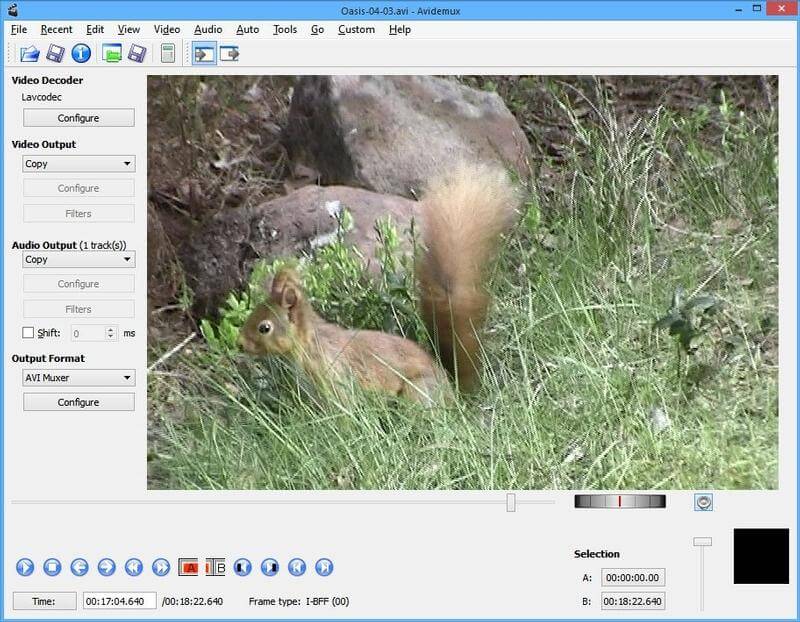 Avidemux is a free video editor designed for simple cutting, filtering and encoding tasks. It supports various file types, including AVI, DVD compatible MPEG files, MP4 and ASF, using a variety of codecs. Tasks can be automated using projects, job queue and powerful scripting capabilities. It is available for Windows, Mac OS X and even Linux.
5. Lightworks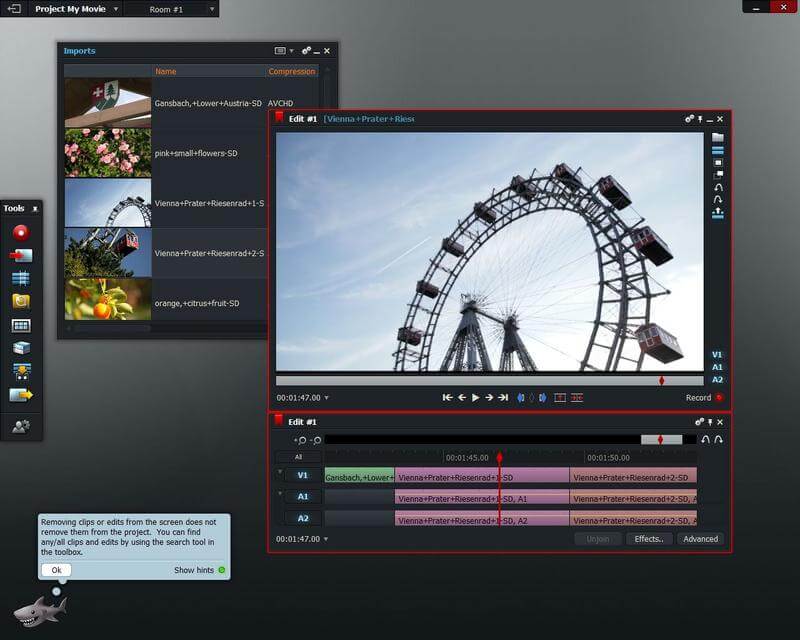 Lightworks is non-linear software that you will use for editing video and supports resolution of up to 4K. It is resolution independent and supports for professional video editing and availability on different platforms. If you are not well endowed financially, you might get it hard using this program because pricing keeps on charging from time to time. For the free version, you will not enjoy all the features.
6. ivsEdits
ivsEdits claim to be a good free video editing software in the market for Windows users. Through its simple User Interface, ivsEdits can impress almost every editor as far as he or she does not want to spend much on video editing solutions. Some notable features of ivsEdits are multiple live inputs, multi-camera editing, various video effects, realtime video I/O, hardware integration etc.
7. Jahshaka
This program is available for free and has been developed for use as open source. One of the many things it can accomplish is media management to help you manage as well as share anything you feel will help you come up with the best content. Also, there are many special effects that the program offers to help in customizing video during editing. In addition, it is easy to use for beginning video editors and is found on cross-platform. But at the same time, you might experience a few issues with its compatibility which can hugely affect your editing negatively.
8. VSDC Free Video Editor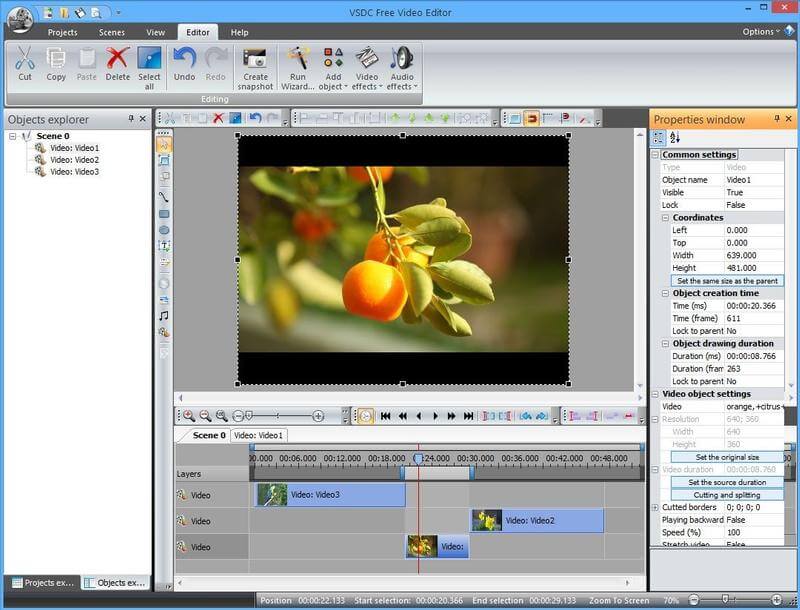 Easy handling of this video editing software is one of the biggest advantages because there is a tutorial to guide beginners. It surpasses what other established video editors can do and you will be able to sample out all that at no cost. If you have been craving to enjoy total control for your video editing then this is the right software to guarantee you of that. But it is only available on Windows OS.
9. Blender
Everything you do with this software program will be for free. Whether it's editing, sharing or selling your videos online you will not be charged anything for that. The program allows the user to enjoy total experience with edited videos without limitations. You can enjoy a wide range of animation essentials with Blender that includes UV unwrapping, shading, interface, rigging and modeling. The biggest advantage of Blender is creation of professional 3D quality for edited videos.
10. Movica
It's a very simple program that is open-source and handles basic editing functions like splitting and joining. With Movica, you can edit MPG, RM, FLV, and WMV files with ease while the many keyboard shortcuts it comes with make editing very easy. If you are not careful enough, status messages will confuse you and that might have a huge implication on your experience.
If the video format is not supported by the video editor you've chosen, you can first of all take use of a Video Converter Genius to convert to a right format, and then start to edit it to what you like.