Anime was first created in Japan around 1917 and called animation. The characters are mostly from imagination, but all reflect the culture and conventions of Japan. Later on, there was a global storm to produce anime series and a lot of people have become big fans. There are many anime sites to download and watch animations, and Kissanime can be the most popular one. Here we've rounded the top rated anime series in 2017 and the best sites to watch anime online for free.
Top Rated Anime Series and Films in 2017
1. Attack on Titan
Attack on Titan is a manga series written by Hajime Isayama and is regarded as a good war anime shows. There were many human-eating monsters calls Titans appeared. People escaped to a city and built enormous wall to protect themselves. But after 100 years, when the leading character Eren was 10, a 60 meters height Titan destroyed the city wall and many people have been eaten. After seeing his mother killed by the giant, Eren decided to join the army and kill all the Titans.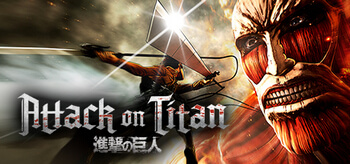 2. One-Punch Man
One-Punch Man is an ongoing Japanese superhero parody webcomic created by an author using the pseudonym one which began publication in early 2009. The first season was aired in 2015 and the season 2 will be released in 2017. One-Punch Man tells the story of Saitama, an extremely overpowered superhero, who has grown bored by the absence of challenge in his fight against evil and seeks to find a worthy opponent.
3. Naruto Ninjia
Naruto Uzumaki was aired in 2002 and still updating now. This long time running anime once even caused a Naruto Ninjia storm. Naruto, the main character, owns super powers and abilities. When he was young, his parents died after en-prisoning the Kyuubi no Youko in his body. All the neighbors hate him but his teacher. In order to make others accept him, Naruto aimed to be an outstanding Ninjia.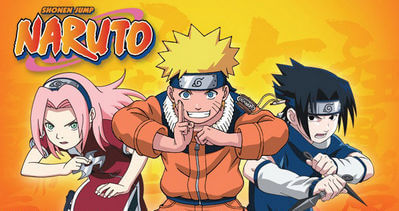 4. Evangelion 3.0+1.0
Evangelion: 3.0+1.0 is forthcoming anime film of the Neon Genesis Evangelion franchise. The film was announced to release on August 27, 2017. The story begins with an giant meteor fell to the ice mountain and melt the ice. Since then, there are continuous disasters in the world and new invaders. The battle between human and the invaders begins.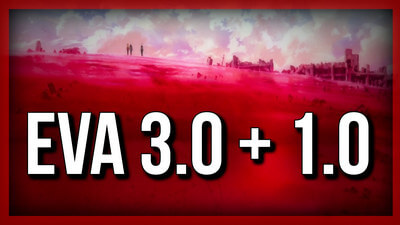 5. Ao no Exorcist
Ao no Exorcist, also called Blue Exorcist. The story revolves around Rin Okumura, a teenager who discovers he and his twin brother Yukio are the sons of Satan born from a human woman, and he is the inheritor of Satan's powers. When Satan kills their guardian, Rin enrolls at True Cross Academy to become an exorcist under Yukio's tutelage in order to defeat his father. The second season is released in 2017 and you can watch online now.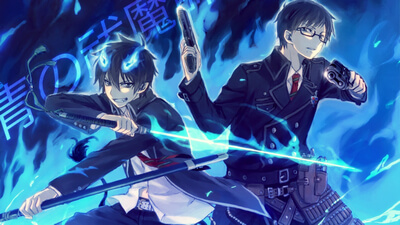 6. Scum's Wish
Scum's wish can be the best anime series for girls in 2017. Mugi Awaya and Hanabi Yasuraoka appear to be the perfect couple, but actually they are just "contract couple" who are bothered a lot by the unsatisfying relationship. They both have a crush on someone else and are only dating each other to fill the hole in their hearts. This anime series are updating to 8 episodes and are available in many websites.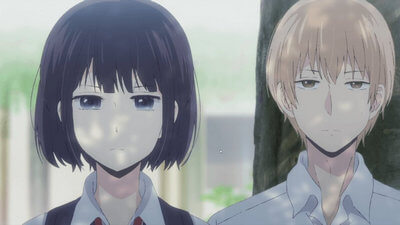 7. Gintama
The new Gintama series, stylized as Gintama., premiered via TV Tokyo on January 9, 2017. In the end of Edo period, many alien invaders came to earth, and the battle between people and alien broke out. The warriors joined the war but the government abandoned them and signed unfair pact with the aliens.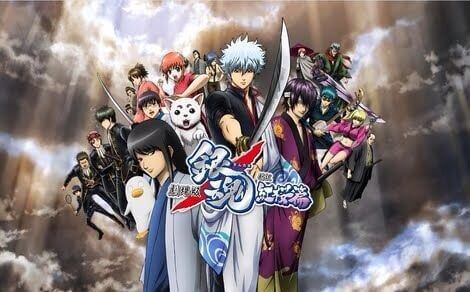 8. One Piece
One Piece is one of the longest-running anime and one of the must watch anime TV series for a lot of people.=The series follows the story of Monkey D. Luffy, a man whose boy gained the properties of rubber after accidentally eating a Devil Fruit. This anime can be a masterpiece as it has been updated nearly 800 episodes.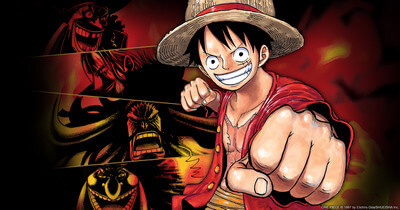 The Best Sites to Watch Anime Online
1. Kissanime
Kissanime is the most people sites among anime fans. This website is a professional anime sites that offers the most popular anime series and movies with high quality. Now the videos in this site are allowed to download and watch anime on your mobile phones.
Note
: Sometimes the anime downloaded from internet cannot directly play on your computer or phones as the format is not supported. Try
Video Converter Genius
to convert the incompatible video format into any supported ones (like MP4, AVI, FLV, MOV, AVCHD, M2TS, MTS0 and more)
2. Hulu
Hulu is a videos site provides the newest TV series, movies, anime, Korean drama and video games. Just tape the site name in the search engine to download anime series for free.
3. Anime Heaven
Anime Heaven is also a top-rated online anime sites. You can find all the latest and classic anime in this site by searching the name, release data or directors.
4. Anime Season
Anime Season also has done a good job for providing the anime series for its users. You can find new Anime episodes, recent Anime recommendations and top-rated Anime in here. Just go to this website to download or watch free anime episodes and movies.
5. Soul Anime
Soul Anime supports to watch 3000+ Animes series and 50000+anime episodes. You are also able to free download the anime with the green download button.
That's all the top rated anime and anime sites we've rounded up for you. Just choose the one you like and watch your favorite anime TV shows freely.