How Can I Download YouTube Videos to My iPhone?
Wanna download some funny movies from YouTube to your new iPhone for watching on subways? If so, you then might encounter format compatibility issue: YouTube videos are in FLV format, which is not compatible with iPhone. Worry no more because this article will discuss the top 3 free YouTube to iPhone downloader. Make sure you have made wide considerations before choosing the one which suits you the most. If you have other video convert tips, Video Converter Genius can be helpful.
Best Free YouTube Downloader Software for iPhone Online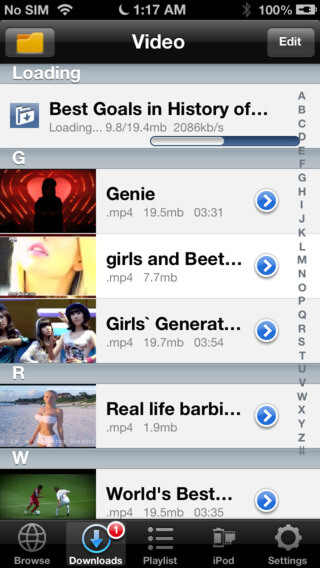 This is a free YouTube downloader app for iPhone developed by Apple. It is able to download any YouTube videos you want to watch. The speed for downloading is fast (depending on how good your internet connection is and the length of video or movie. But there is one thing you should pay attention to. Some free apps limit how many videos you can download before you have to upgrade to the "pro" version.
How to Use:
It is very easy to free download YouTube video to iPhone with this app. You just go to the App Store, search for it and get it downloaded.
Launch the app and type www.youtube.com in the address bar, search for a video and play it, you will see a pop-up with the option to Download the video, tap on Download and wait, then you can tap on Downloads to see the current download progress.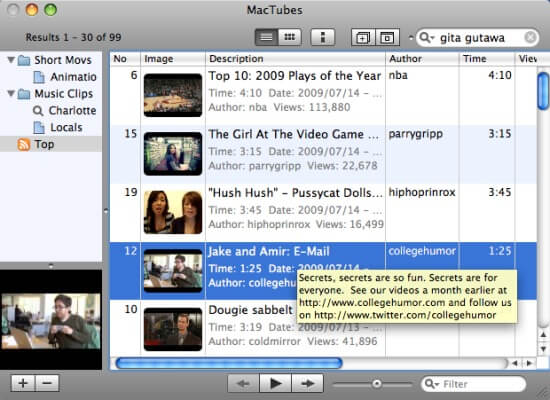 MacTubes is a free YouTube video player and downloader. You can create playlists and download video files. The cool thing is that you can download videos from YouTube as FLV, MP4 or HD. While the size of HD video makes it a no-no for people with slow connection, the preferable format would be MP4 as iPhone, iPod, iTunes can play this format with no problems. But one of the obvious defects of this free YouTube to iPhone downloader is that it is only for Mac OS X.
How to Use:
Find a YouTube video you want to download through this program, then right click on the items on the list and choose Download from the pop-up menu. The download window is similar to Safari's and will show a list of downloaded videos and their progress.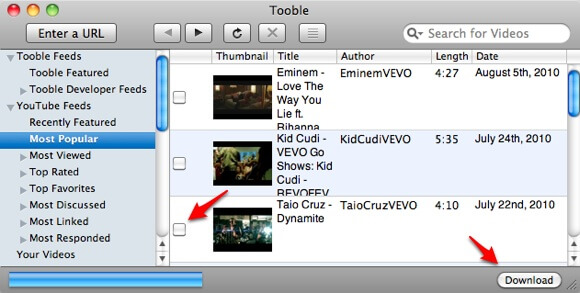 It is the desktop YouTube to iPhone downloader software just like MacTube. Tooble allows you to search YouTube, select batches of content, and then download them all for viewing on your iPhone 6 Plus, 6, 5S, 5C, 5, 4S and more. It is available for Windows and Mac. However, it can only download 3 videos at a time and the downloading speed can be quite slow.
How to Use:
Browse YouTube video within the main Tooble interface or search for videos via the search box, mark the video and click Download. Then the video will be downloaded to your hard drive and automatically imported to iTunes. Connect your iPhone to computer and sync the phone with iTunes.
Most Popular Free Movies on YouTube
Interested? Feel free to use the YouTube to iPhone downloader recommended above to capture these movies and watch on your iPhone anywhere anytime! Wanna download more videos? You can go to another post: top 10 software and online programs to download any videos.