The convenience of Android device makes it an easy task to shoot videos whenever and wherever possible, but the original videos are generally boring in the first sight. To make your video more eye-catching, you can consider using some free Android video editing apps. In today's post, I will share 3 best video editor app for Android phone or tablet.
1.CutoMe
CutoMe is a handy Android video cutter and editor to deal with your video files. You can use it to cut any video clips as you want, or convert video to other formats that compatible with popular social network sites like WhatsApp, FaceBook, YouTube before uploading. What's more, this best Android video editing tool enables you to turn videos imported from you device into animated GIF images.
CutoMe's easy operation and user-friendly interface have also attracted many people. Simply use the left and right button to decide which highlight part to be preserved and click Cutter button, you then get a perfect clip!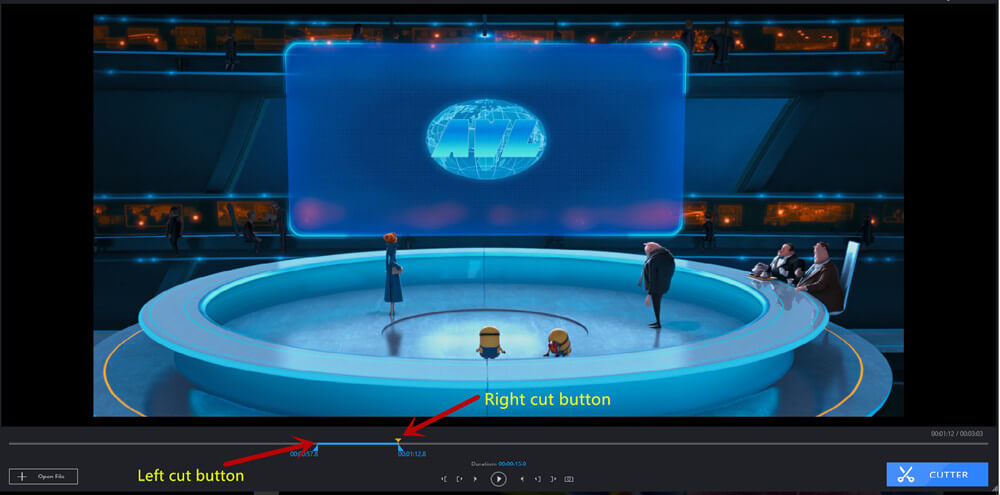 2.VideoShow
VideoShow is one of the best video editor apps for Android users, which has been highly recommended by Google Play to 160+ countries. Thousands of music can be used free to make your video more vivid. Far more than that, themes, effects, titles, filters and so on can be applied without restriction. To make your video stand out, you can even graffiti on the video.
Also, VideoShow lets you turn photos into video slideshow with music or your own recording. Similar to edit your video files, it's feasible to add tags or subtitles as you want. This all-in-one video editor for android phone provides everything you need and aim to make your video more personalized.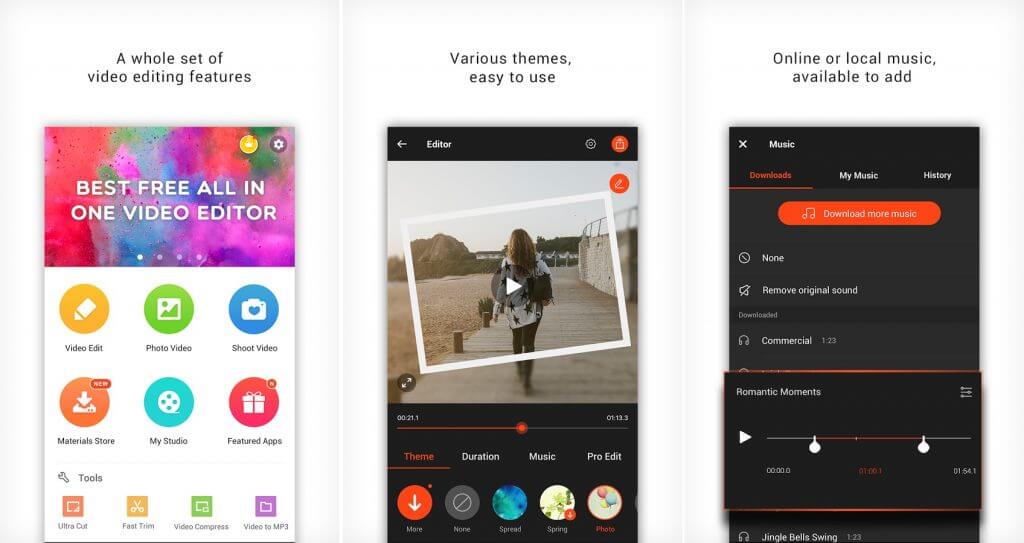 3. Quik
Quik is another free video editing application for Android I shall recommend. Original brought by GoPro, Quik is now available for both iOS and Android users to edit and create awesome videos. 23 video styles, 80+ free songs, multiple transitions and effects are integrated with this amazing Android video editor.
Quik allows you to customize your video story in the way you like. You can easily reorder photos, videos and titles under your fingertips, also to touch up your video with text overlays and title slides, and even emoji effects. Don't hesitate to find more surprises in this video editing app on Android.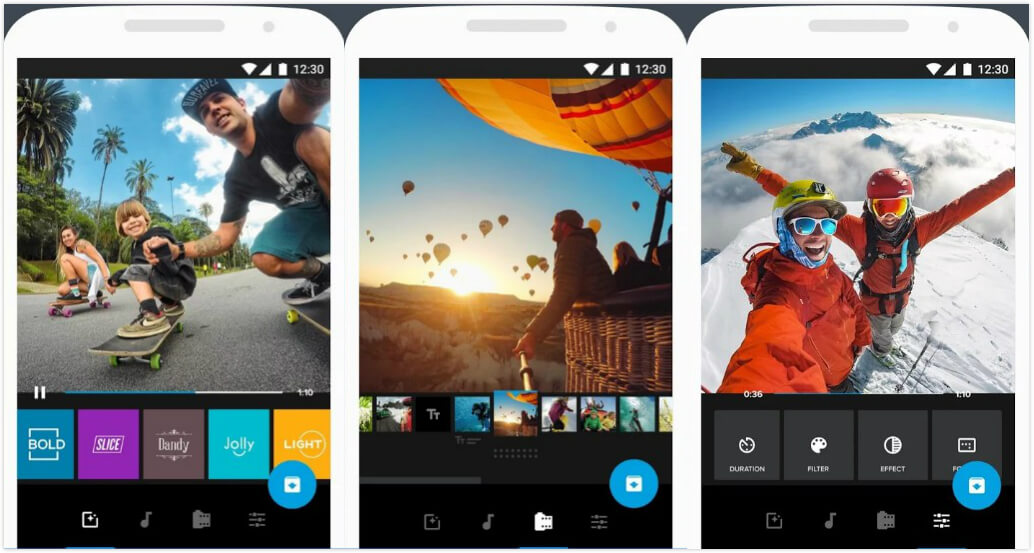 There you go. Among 3 video editors for Android in 2017, which one attracts your most? Go ahead and install it on your Android device.