When watching movies or videos, users always prefer to the high quality one. Do they really know how to identify which type is better? In this article we will introduce you a king of video type, which is based on a new video codec technology - High Efficiency Video Coding (HEVC) or we can call it H.265.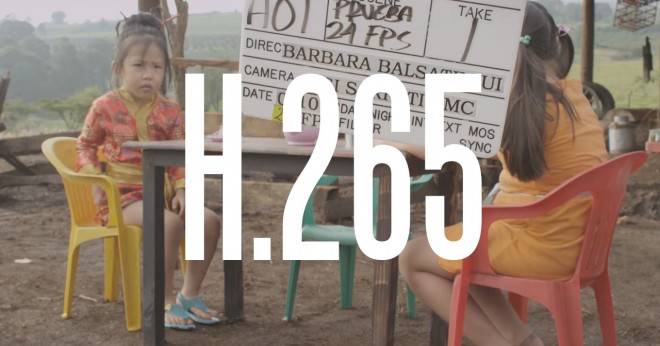 Part 1:What Is H.265 and What It Differences?
Part 2:How to Convert H.265 Videos to Other Formats?
Part 1:What Is H.265 and What It Differences?
As we mentioned before, H.265 is also named HEVC, which is a developed one of H.264. It remain some old techs and improve some related techs. The new technology changed the relationship among code flow, coding quality, delay and algorithm complexity to achieve the best settings.
H.264 is optimized by the algorithm to realize the digital image transmission at a speed of less than 1Mbps. But for H.265, it can transmit 720P ordinary HD audio and video with a transmission speed of 1 ~ 2Mbps.
In the same image quality, the size of video encoded by H.265 will be reduced by about 39-44% when compared to H.264. And you may have a look at the quality difference by the following pictures.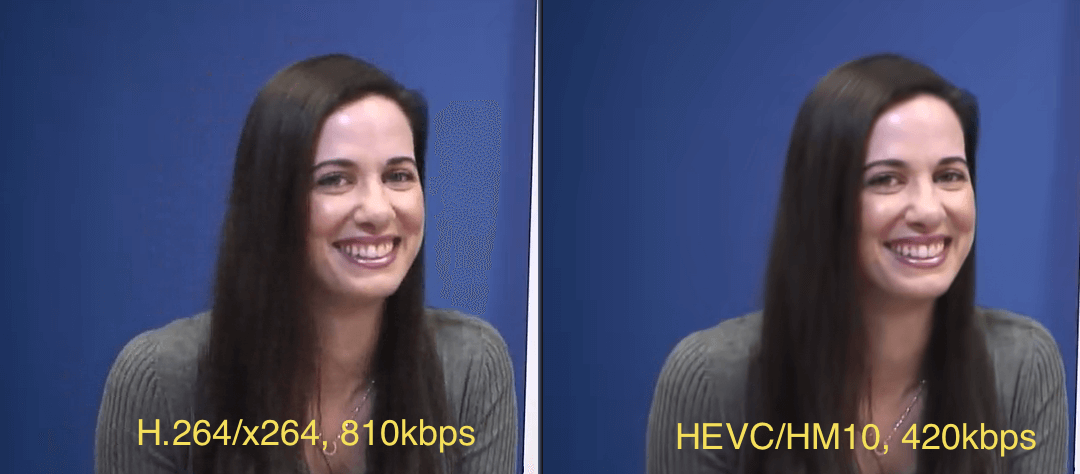 Actually, under the situation of reducing 51-74% code rate, the quality of H.265 can still the same or even better when compare to H.265. The Power Signal-to-Noise Ratio (PSNR) is much better than expectant.
Part 2:How to Convert H.265 Videos to Other Formats?
Although H.265 is a good technology application, but in fact we cannot find much device which is support H.265 files. Thus we may need to convert this H.265 video file to other common video format to enable it played on daily devices.
For converting, we need a useful converter, and here we highly recommend Adoreshare Video Converter Genius to you, this professional video converter can help to convert H.265 video files easily and fast to another format.
After download this software, run the program and you will see the interface below. You may see the "Add" button on the top, click it and you will be able to add H.265 video files to the program.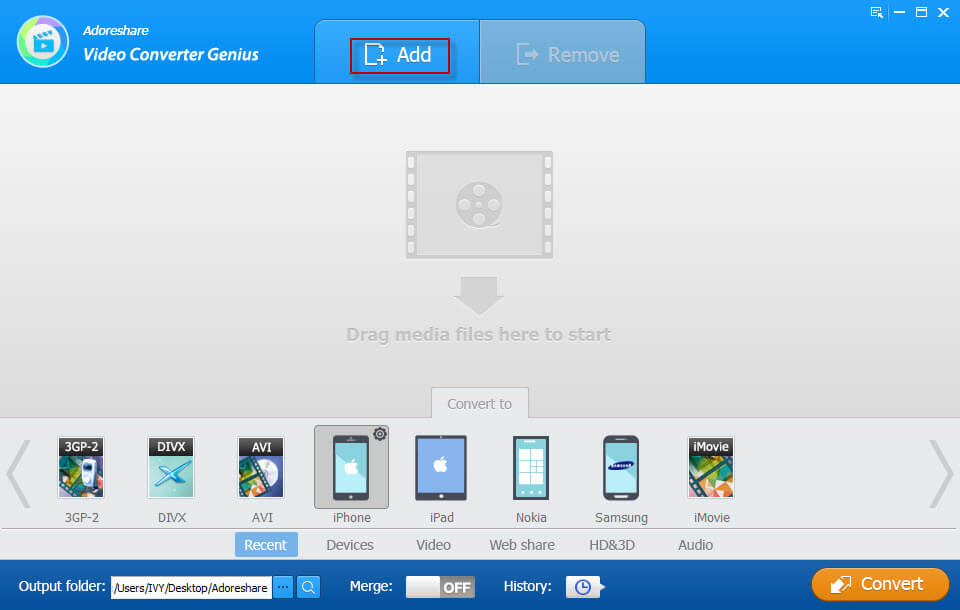 Before convert the video type, Video Convert Genius also provides lots of extra features which including trim, crop, watermark and merge. You can refer to: How to Edit Videos to know more about the editing features.
After you added the file into the program you can also choose to directly convert it other types. In the "Convert to" list you can choose the target type you preferred. (And you can click to setting button on the right of each format to set codec, bit rate, size and scale for videos.)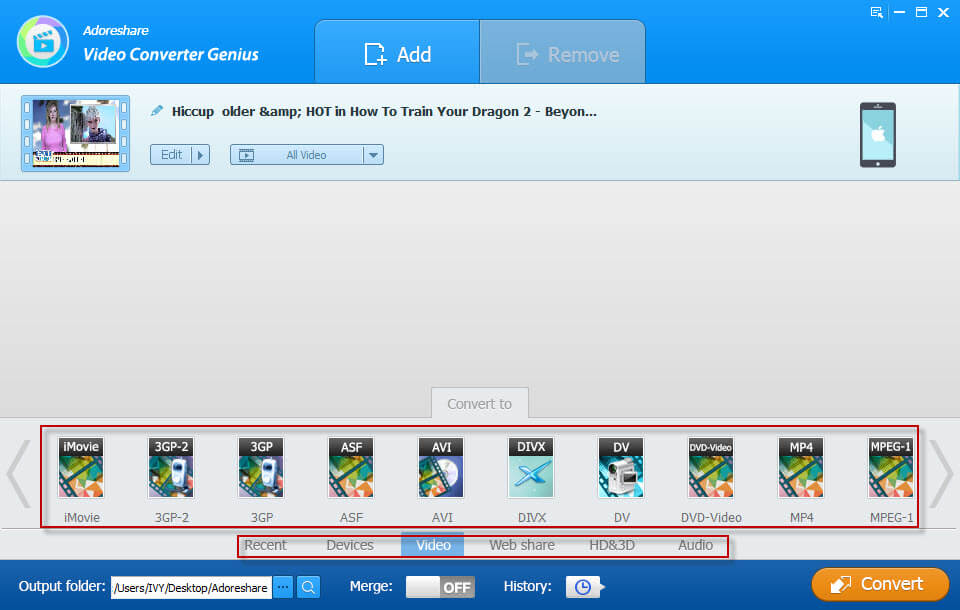 Then you can click "Convert" to get your H.265 video converted to other common types of video that you can play it on your favorite device.
That's about what is H.265 and how to convert it, if you have any other not commonly used video, you can also use Video Convert Genius to get them converted.