To have your favorite video clips the way you like, you'll need a video ripper or a video converter. Today, we'll look at the top 5 free video converters in 2017 (including free video rippers and video converters) that can faithfully get your media library organized and ready to watch anytime, anywhere.
Part I: Best 5 Free Video Rippers and Converters
1. Freemake Video Converter (Windows)
Freemake Video Converter is a video ripper that could be used to download online videos, and also a video converter. With simple editing tools to trim unwanted footage, the ability to add subtitles, and convert to and from DVD, Freemake Video Converter has all of your everyday conversion needs; Freemake Video Converter is no doubt one of the top video converter software.
Advantages:
Converts video between 500+ formats.
Download & convert streaming clips from YouTube, Facebook, Vimeo, Dailymotion, etc.
Edit subtitle size and font.
Disadvantages:
Recommend third-party software during installation.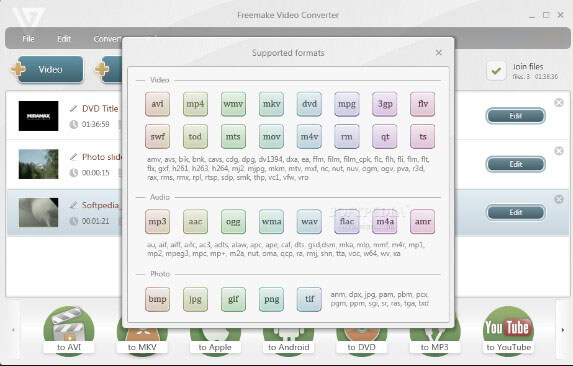 2. Format Factory (Win 10/8/7/Vista/XP)
Format Factory is a reputable program that can convert, edit and save to a file that you preferred, ie; MPG, AVI or WMV and also burn to DVD.
Advantages:
Available in 65 languages.
Converting all popular video, audio, picture formats to other formats.
Convert almost any video format to GIF, which is a pretty nice trick.
Disc-ripping tools for CDs, DVDs and Blu-rays.
Repair broken audio or video.
Reducing multimedia file size.
Disadvantages:
It's not ads-free.
Installer includes potentially unwanted programs.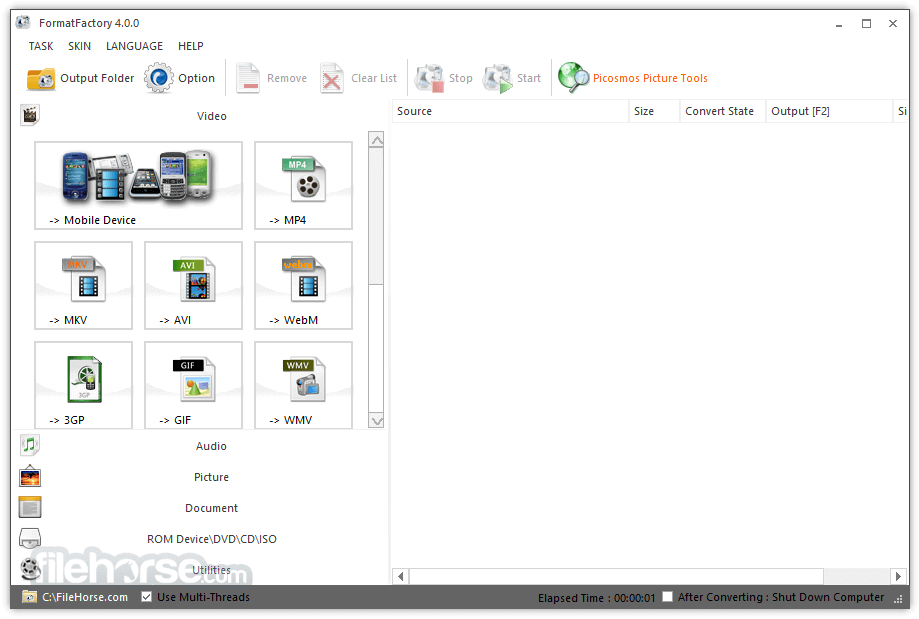 3. MediaCorder (Windows 7/Server 2003/Vista/XP)
MediaCoder is a free universal media batch transcoder. It integrates most popular audio/video codecs and tools in an elegant and transparent manner into an all-in-one transcoding solution.
Advantages:
Support a variety of formats
Enhance audio and video contents by various filters
Save plenty of hard disk space by shrinking media files
Disadvantages:
Old-fashioned interface.
The free software has not been updated for a long time.
Recommend paid products during installation.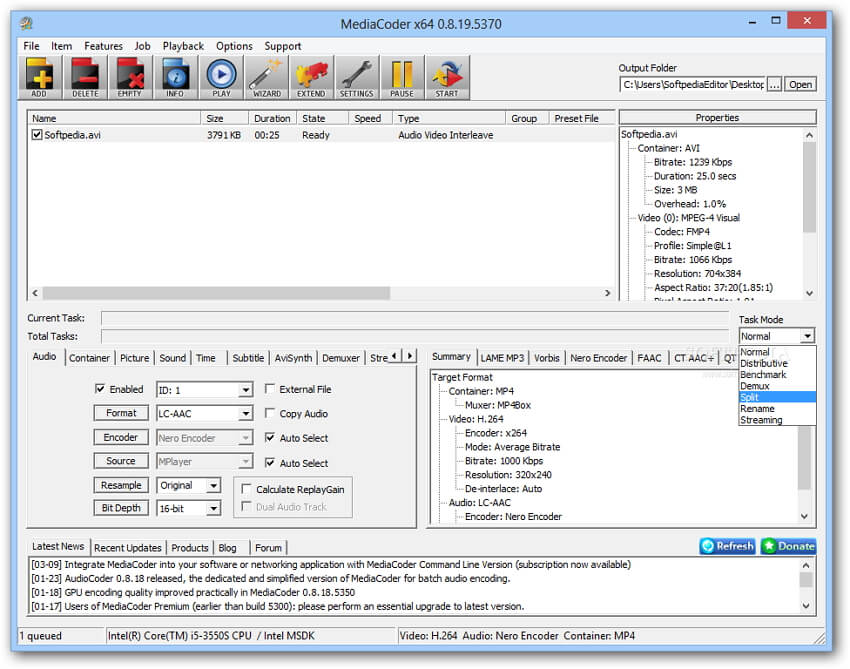 4. Handbrake (Windows, Mac and Linux)
Developed in 2003, Handbrake is a free and open source video transcode. Handbrake is not new to many Mac users, but it is less well-known to Windows users. Over the years, Handbrake has developed into a sophisticated video transcoder, faster, more stable and feature-rich than previous builds.
Advantages:
Convert video of virtually any formats
Free and Open Source program
With some precise features: cropping, advanced filtering and frame rate adjustment
Support different platforms (Windows, Mac and Linux)
Disadvantages:
Program crash and malware infection.
Tinkering with settings requires time-intensive trial and error.
Live preview only supports the first four minutes of video.
Horrible interface.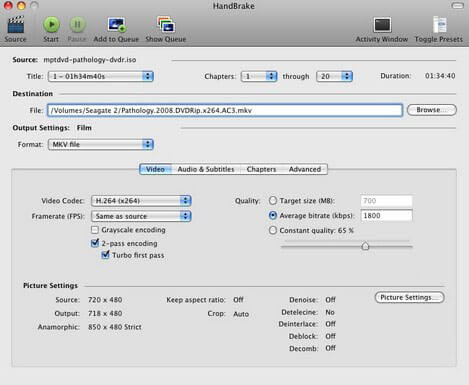 5. MPEG Streamclip (Windows and Mac)
MPEG Streamclip is also included on the best free video converters for Windows 8. It allows you to play and open most of the movie formats that include the MPEG files. It converts QuickTime MOV, MPEG-1/2/4 files and transport streams into several formats.
Advantages:
Support raw video in DV and bespoke camcorder formats. An ideal tool for transcoding raw streams from video cameras to Mac formats, like MOV and MPEG4
Provides high-quality conversion of movies and MPEGs into several useful formats
Compatible with most editing applications and DVD authoring tools
Support the download of YouTube MP4 videos
Disadvantages:
A confusion (ugly) interface with no instruction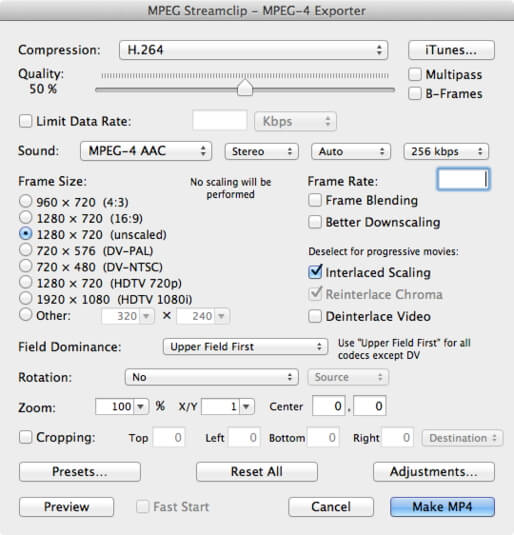 Part II: Advanced Option of Video Ripper and Converter
If you are seeking for the best video output quality, fastest video conversion speed, and the one that support Windows and Mac, Video Converter Genius is a great option for video ripper and video converter, and compatible on both Mac and Windows platform. It's not free, but it offers free download and free trial.
The primary function of Video Converter Genius is converting video files from one format to another, so that the videos can be enjoyed on multiple devices.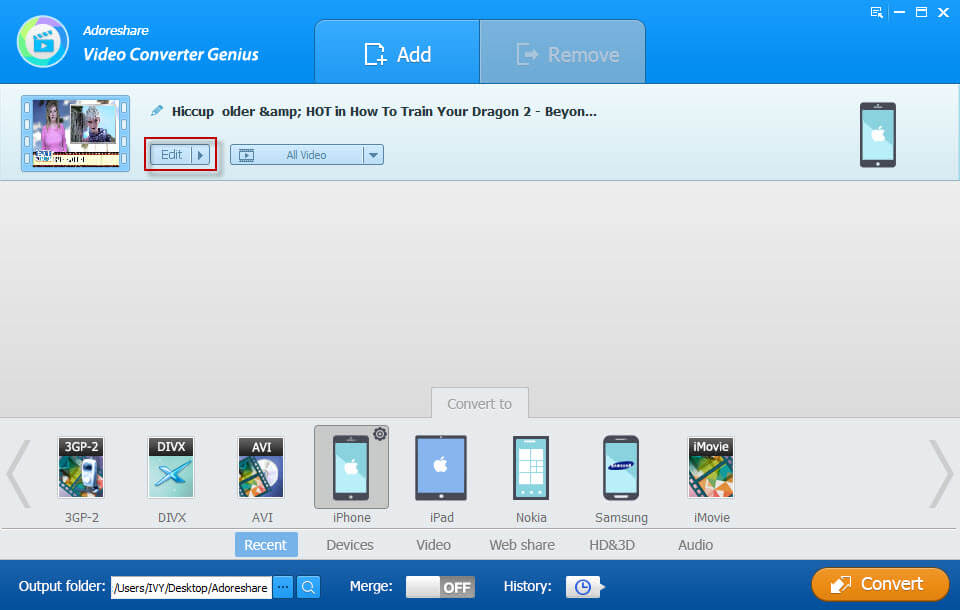 However, it has a whole bunch of functions allowing you to download, watch, transfer, edit and create any types of videos. The form below shows some of its features:
| | | |
| --- | --- | --- |
| Scale Frame size | Trim Videos to Get Preferred Parts | Crop to Remove Black Bars |
| Add Special Effects | Rotate to Correct the Video Orientation | Merge Multiples Files into One |
| Rename a Video | Insert .srt, .ass and .ssa Subtitles | Play Videos before Conversion |