"Which YouTube to .mp3 converter gives the best sound quality? So I've tried a few of these YouTube to mp3 converters but they all give pretty meh sound quality? Are there any converters that gives better quality than others?"
-from Reddit
YouTube enables us to upload a myriad of videos on it and share it with others. While browsing YouTube, there might be some occasions you love the songs in the video but have no idea about its name. Your friends suggest you to download, convert it to MP3 and play it offline. But how to achieve this goal? As MP3 HD 320 kbps is the highest quality in MP3, I will share the top 3 YouTube to MP3 HD converters with you.
#1. TubePaw – Best YouTube to MP3 Converter
TubePaw is no doubt to be the top one 100% free YouTube to MP3 HD converter in my eyes. Once running this software, you will agree with me that this is not only an all-in-one YouTube downloader, but also a YouTube browser, manager and converter. It will detect video link from YouTube as long as you copy it and then automatically download it. Moreover, it supports to download several videos in the meantime instantly as long as you have a better Internet connection. With the two ways to download YouTube videos, you have no worries to miss any beloved ones. After downloading, you are able to convert YouTube to MP3 HD 320kbps in high quality.
Key Features of TubePaw:
3X Fast and easy-to-use conversion
Compact and friendly user interface
Multithread downloading
Safe to download and converting
Watch video while downloading
Totally free to download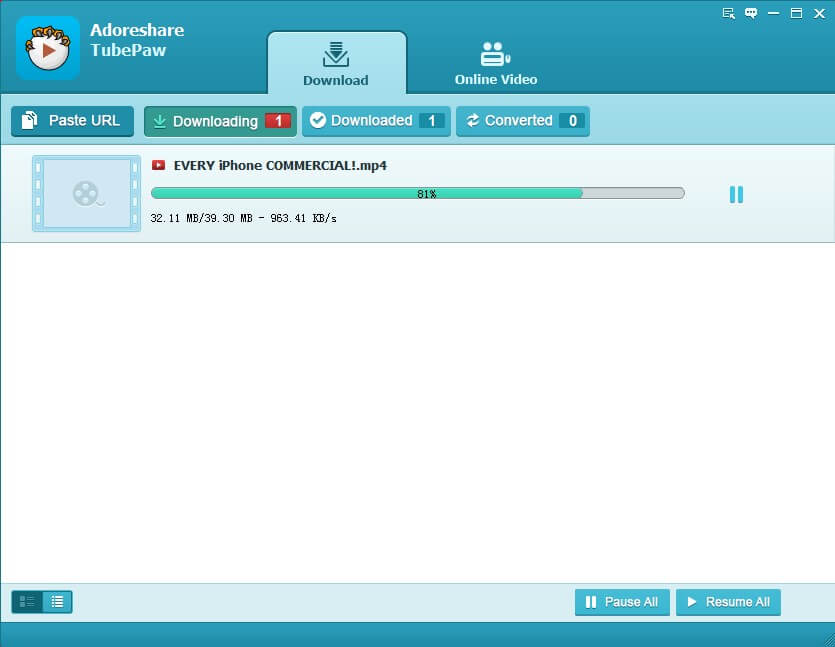 #2. aTube Catcher – YouTube Converter
aTube Catcher is a YouTube to MP3 320kbps converter free download tool that you can utilize to download and convert videos. It supports MP3 and other formats conversion, integrate video and audio conversion in a quick speed. The audio files are saved as MP3 HQ. You can even merge several video clips and have them converted to be one video. It is a pity that its interface isn't as attractive as some other similar YouTube video converters. It is a big toolkit and sometimes it runs stuck in Windows and Mac.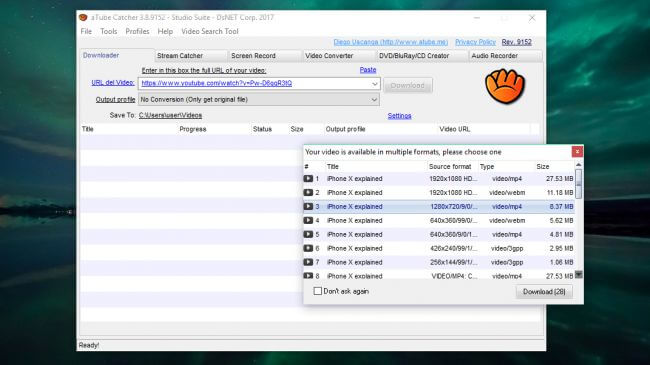 #3. Vubey – Online YouTube to MP3 Converter
Vubey is one of the YouTube to MP3 320kbps online converters that seems to be good and simple to use. You should press the YouTube link to the VIDEO URL textbox and then choose the Highest Quality(320kbps) from the dropdown list. After that, hit on CONVERT TO MP3 and then you are about to see the process bar displays the conversion time. Wait for a moment and you can download YouTube to mp3 320kbps high quality. The shortcomings are, sometimes it doesn't work on the webpage and you can only download one video at a time.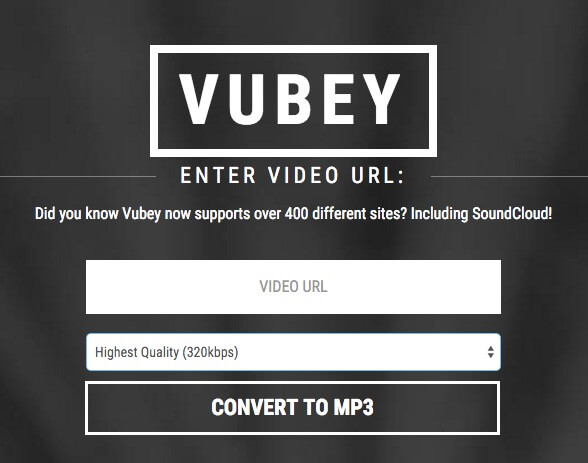 Warning: Take note that you should download YouTube videos and audio track with the permission of the copyrighter because most of the videos on YouTube are protected by copyright laws.
So that's all the YouTube to MP3 HD 320kbps converters you might see from the above content. Now you are able to enjoy your favorite MP3 songs anywhere with them on all of your devices. Are there any other workable YouTube converters available for us? Feel free to share with me on Facebook and Twitter.