For users who have no subscription to music streaming services like Apple Music or Spotify, it's a good idea to listen to songs on YouTube for free. However, sometimes you are so crazy about one certain song and hope to download it to your computer or mobile devices, but there's no such button for you to download. Well, don't be too disappointed to it. I am going to show you some good news and excellent ways about how to download YouTube videos to MP3 free in this tutorial.
Part 1. Download YouTube to MP3 for Windows/Mac
Part 2. Download YouTube to MP3 for iOS/Android
Part 1. Download YouTube to MP3 for Windows/Mac
Adoreshare TubePaw is a totally free and easy video downloader for Windows and Mac personal computers. It has helped millions of users to download and convert videos to other video and audio formats. This professional software supports tons of video sharing websites such as YouTube, Vimeo, Dailymotion, Hulu and so on. Almost all media formats are available to convert using this program.
Now just follow the steps on how to use this mp3 downloader at ease:
Step 1. Get TubePaw from official website and then install it to any accessible Windows or Mac based computer. After installation, this program will open automatically.
Step 2. Now you have two options, one is to copy URL and paste it by taping on "Paste URL" button, the other is to visit YouTube website from "Online Video" tab and then hit on Download button on the in-built browser.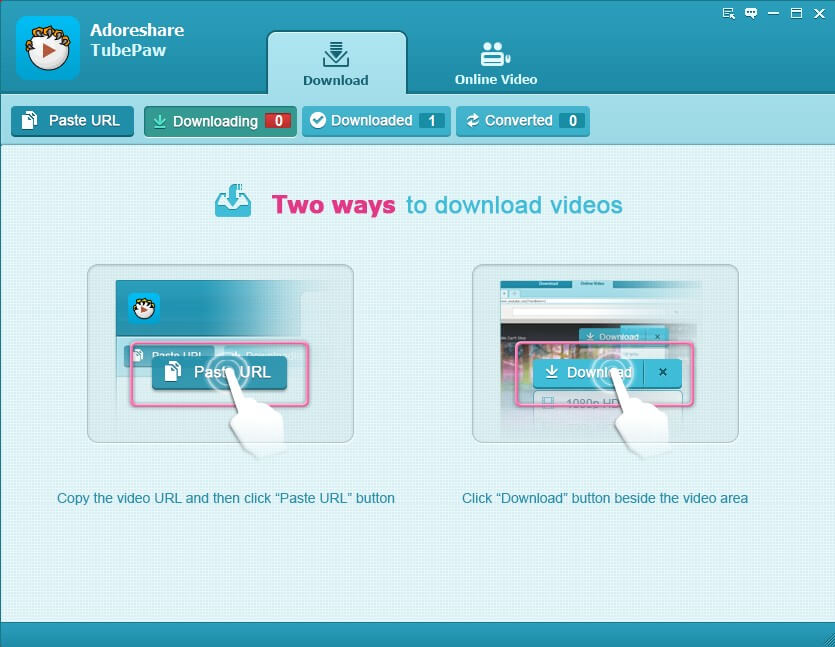 Step 3. After that, the software will get access to "Downloading" button and start downloading. How long it will take depends on your Internet download speed and the video file size.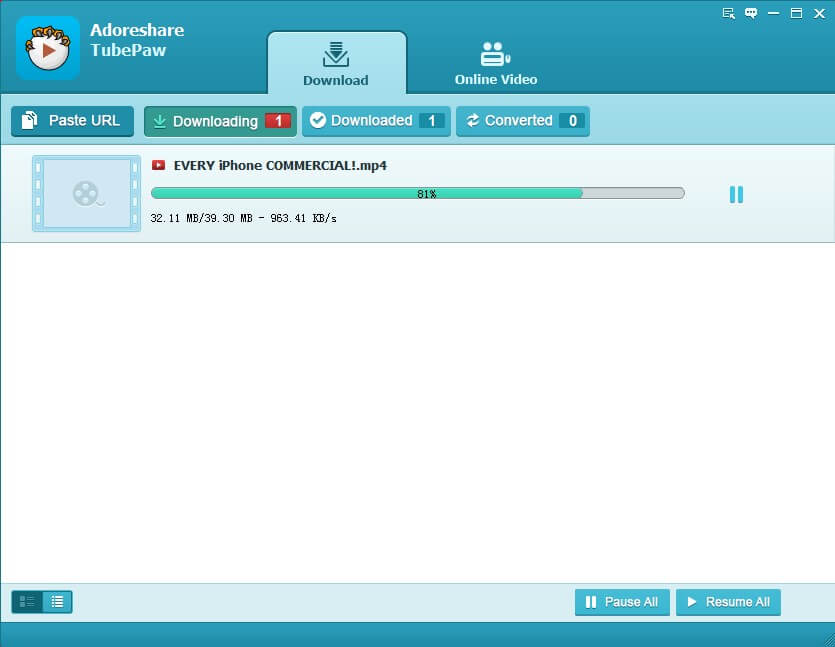 Step 4. Hit on "Convert" button and then it will pop-up a little screen. Just choose Format > Audio > MP3 option and then hit on "OK" button.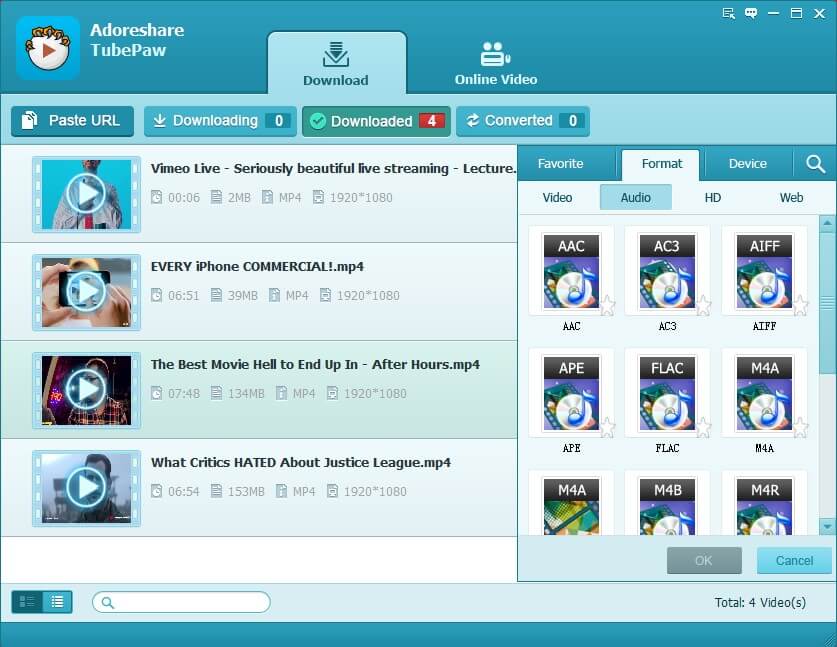 Step 5. Now hit on "Preferences" on the top right of this window and then it will pop up another one. Just click on "Location" and then you will find out the location of your converted video.
This related video tutorial will show you how to download music from YouTube for free:
Part 2. Download YouTube to MP3 for iOS/Android
Mobile devices users may need to get free YouTube to MP3 converter app from Apple App Store or Google Play.
For iOS users:
1. If you search "youtube to mp3" on app store, you will find out large numbers of related apps.
2. Choose one of them and install it to your iPhone, iPad or iPod touch.
3. Follow the on-screen instruction to convert video.
This is an example of MyMP3 app on app store: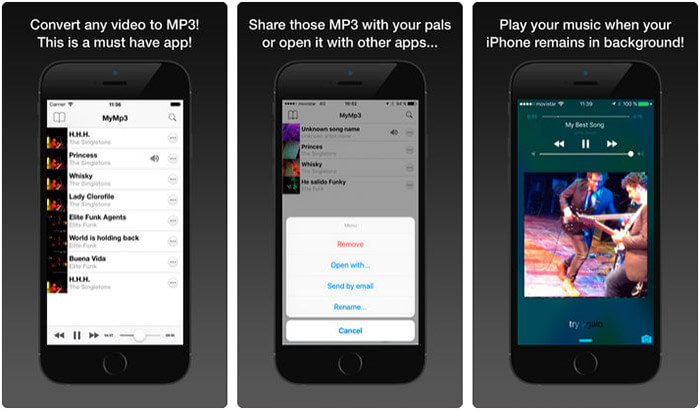 Note: You don't have to sync iPhone with iTunes once you've converted YouTube to MP3 audio file. Most of the apps enables you to download YouTube songs directly to your default iPhone's Music.app in efficient and straightforward way.
For Android users:
1. Search "youtube to mp3" on Google Play and check out the best search result from the page.
2. Choose one of them and begin to download.
3. Select the target YouTube address and start downloading and converting.
Here is an example of Video to MP3 Converter screenshot: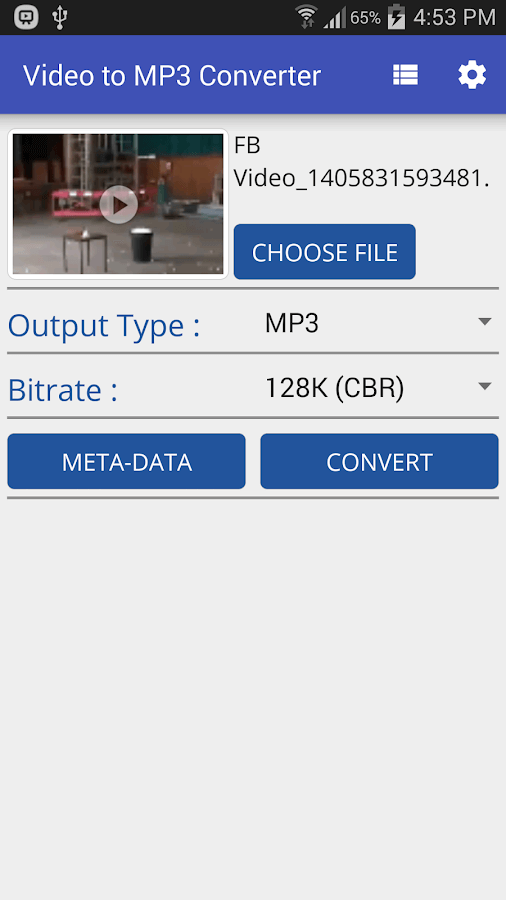 Bottom Line
So that's all about YouTube to MP3 songs download free. After all the downloading, now you are able to watch on offline videos and also listen to favorite music found from YouTube whenever you want. That's so convenient and fantastic!