Apple has two subscription services: Apple Music and iTunes Match. While an Apple Music subscription costs you $9.99/month, iTunes Match is just $24.99/year. For this reason, more people choose iTunes Match for music streaming and downloading. iTunes Match lets its users match up to 100,000 songs from iTunes library to the DRM-free iTunes Store catalog. These tracks can then be streamed or downloaded to up to 10 off your other devices. Nevertheless, recently many iTunes Match subscribers report that they have had enough of it. There are tons of issues with iTunes Match.
"Since adding a couple of new albums to my library, iTunes Match has been stuck on step 2 for more than 24 hours..."
"This morning I activated iTunes Match. There were over 20,000 songs to scan and upload, so I walked away and came back to it this afternoon. Upon returning, I found that iTunes had crashed."
"iTunes Match keeps crashing while gathering information from my iTunes library!"
If you are having problems getting any songs to upload or download from iTunes Match, read on and get the essential troubleshooting tips for resolving iTunes Match crashing problems.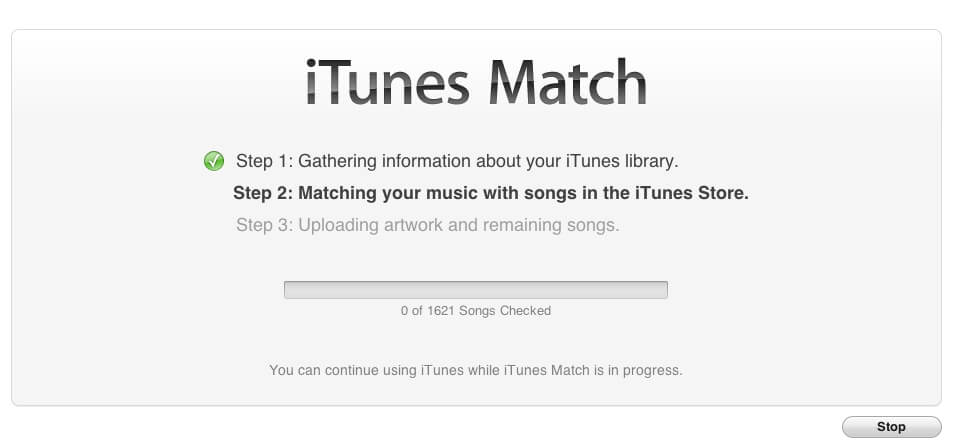 1. Update iTunes Match
This is Apple's go-to all-purpose troubleshooting fix. If anything is not working with iTunes Match, this can be the first fix worth trying. In iTunes, choose Store > Update iTunes Match. In my case, some of my songs which listed as error have been matched successfully after I update iTunes Match.
2. Turn Off iTunes Match and Then Turn On Again to Fix iTunes Match Crashes in iTunes 12
By doing this will not wipe out your prior matching. It will deactivate iTunes Match for a short while.
First, disconnect your iPhone from your computer, and then go to Settings app on your device, find Music, there you will see the option to turn off iCloud Music Library. Now you've successfully deactivate your iTunes Match account. To reactivate Match, go to Settings > Music and turn on iCloud Music Library.
Your iTunes Match should stop crashing and function as it has in the past.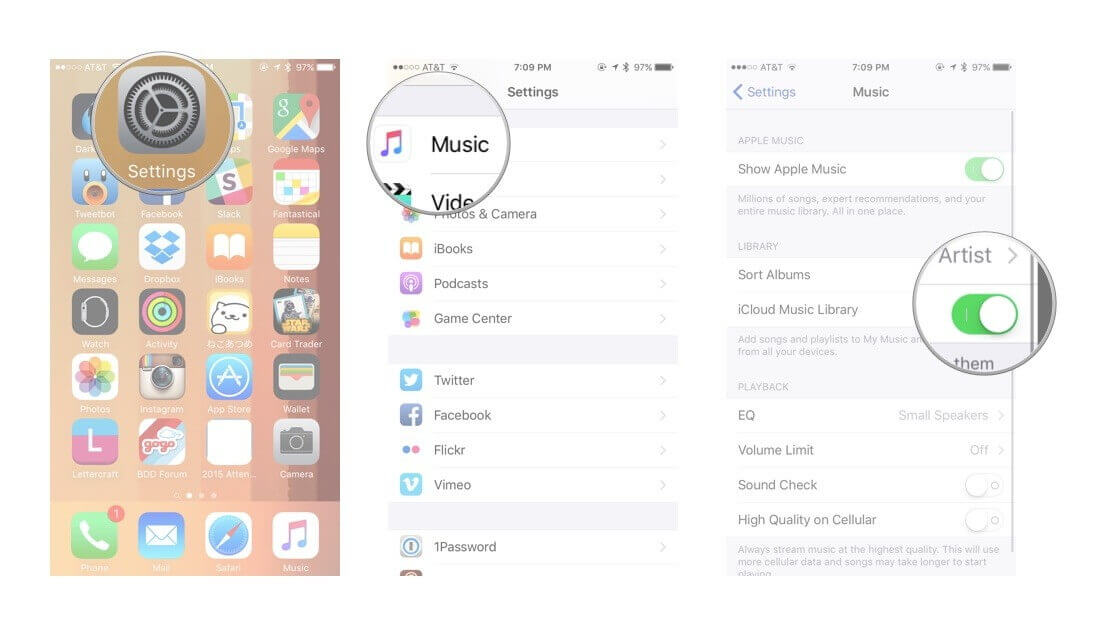 3. Create Music to AAC in iTunes
It is hard to understand why this would work, but it does help in resolving iTunes crashes when updating match.
Firstly, choose Edit from iTunes menu, and select Preferences. Find Import Settings… >Import Using, select AAC Encoder.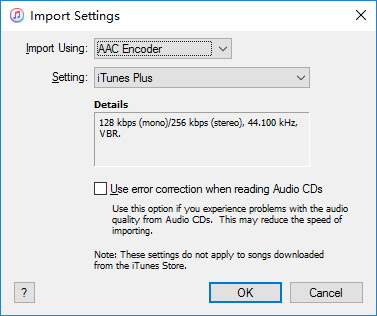 Next, choose all audio files in your iTunes library (you can also select the track one by one), and go to File > Convert > Create AAC Version.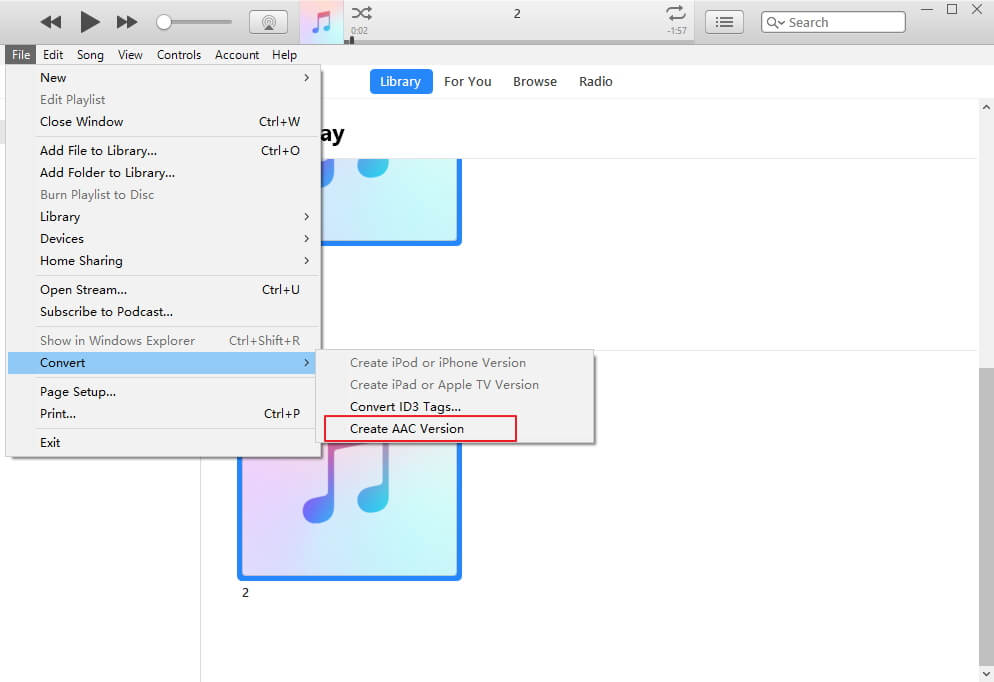 Once the new track gets created on your iTunes, please immediately delete the original tracks before iTunes match catches them.
The Bottom Line
These tricks are helpful not only to fix iTunes Match hangs, but also other match problems like iTunes match won't add computer.
Once you activate iTunes Match, you cannot use iTunes to sync music to your iOS device. You can only add songs to the device by downloading from iCloud. To import music/videos from Windows/Mac to iPhone, iPad, iPod, I recommend you to use iCareFone – which supports to transfer files between PC/Mac and iPhone freely. Learn more>>
As you know, Music, Movies or TV Shows that you purchased from iTunes are DRM-protected. If you'd like to transfer this kind of files to devices that are not made by Apple, you have to remove the protection. Adoreshare M4V Converter Genius is professionally designed for removing and converting M4V files to ordinary video files.