"Recently, certain photos from Photos do not appear when I try to use them in a movie in iMovie. This has never been a problem in the past. I am running MacOS 10.12.5, Photos 2.0 and iMovie 10.1.6."
--Mike from Apple Discussion
Many users have the same problem that can't see photos in iMovie after importing from Photos or iPhoto app. Other cases turn to be still images are black or green in iMovie, especially they are using Mac OS X 10.11 EI Capitan. In this article, you can find several solutions to fix photos don't appear in iMovie 9/10/11.
Tip 1: Adjust Photos Resolution
Images that have resolution higher than 4000 pixel wide may not play back in some versions of iMovie and lead to photos library not visible in iMovie or photos in iMovie showing up black. Lowering the resolution has helped some users get rid of this issue.
You can do this with the built-in Preview app on your Mac. Import the pictures into Preview and click on Tools > Adjust Size, change the Width, Height and Resolution accordingly.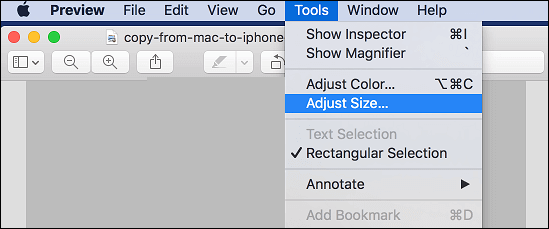 Tip 2: Update iMovie and Mac OS
If pictures won't show up in iMovie as expected, update to newest iMovie and Mac OS version.
iMovie: Go to App Store on Mac and select Updates.
Mac OS: Back up your Mac computer using Time Machine. Then click Apple icon and select Software Update.
After that, create a new event and drag your previous photos into the new event. Replace any broken images in a existing video project if you have used them before. Or you are good to make a new project.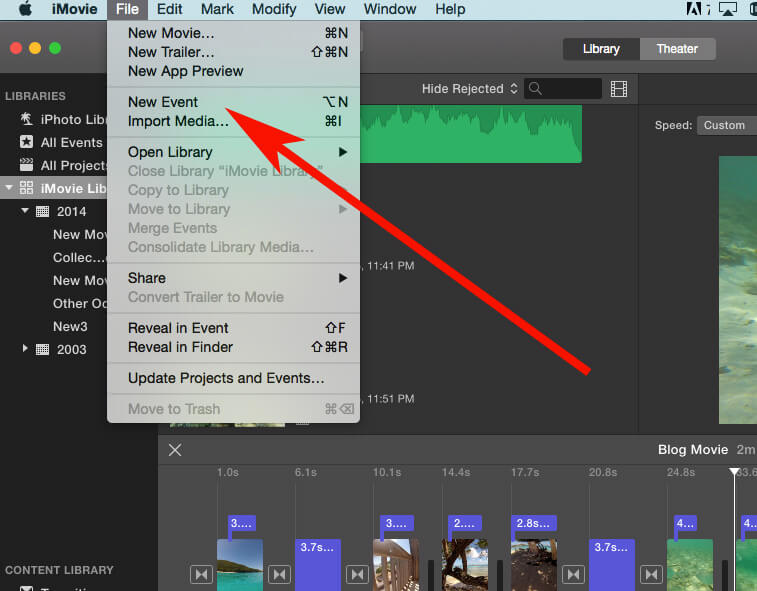 Tip 3: Migrate iPhoto Library to Photos
Photos not displaying in iMovie sometimes is related with the communication between iPhoto and iMovie. With Mac 10.10.3 Yosemite and later, Apple has abandoned iPhoto and encouraged users to use Photos. If you are still using iPhoto app, you can consider transferring the pictures to Photos then to iMovie.
Here is what to:
1. Hold down the Option key and open Photos app.
2. Choose iPhoto Library from the list. If the pictures you need to import to iMovie isn't in iPhoto, click Other Library.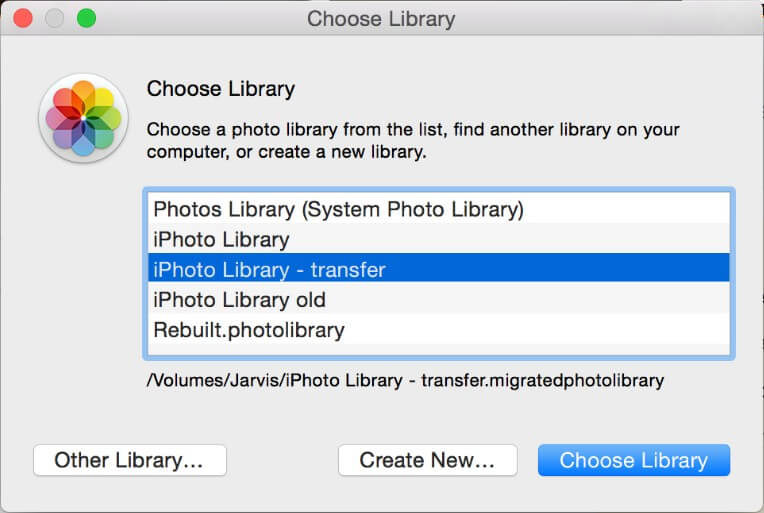 With these simple methods, you can solve picture does not show in iMovie 9/10/11. If you have problems with imported video not supported by iMovie, or want to convert iMovie projects to other formats, try iMovie Video Converter to change iMovie video to any formats.
See how to convert MOV to AVI without quality loss.