Animated GIFs are an interesting, funny and hugely popular way to share a fast preview of YouTube videos with your spectators. With a short foreshow of YouTube video, it is likely for you to increase video views and subscribe numbers. In that circumstance, someone always require to turn a YouTube video into GIF images.

So how to make GIF from YouTube website videos? For example, add "gif" in front of the "youtube.com" of your YouTube link, change the URL to gifyoutube.com is a way. As a matter of fact, there are a myriad of online and offline tools (including desktop programs, online websites, mobile apps, etc.) you can get to do that. You will see the top 3 free YouTube to GIF makers in the next content.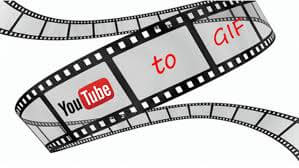 Top 1 - TubePaw
TubePaw is the professional and powerful free YouTube downloader, which enables you to convert YouTube video to GIF quickly and easily. With this fabulous tool in hand, you are not only able to download videos on YouTube, but also convert video clips to GIF successfully.

How to use this 20 second gif maker? You only need to copy YouTube video URL and click Paste URL button on this software, setup the duration to transfer the video to GIF image, wait for a moment and finally you will see the GIF saved on your computer.
Top 2 - Imgur
Imgur is a famous image sharing website, which contains feature to convert online video to GIF. You can see the most viral images sorted by popularity from its homepage. To our pleasure, we don't need to sign up or login this website in order to convert video to GIFs.

How to make GIF on this YouTube to GIF generator? To make a GIF, just click "New post" button nearby the logo. After that, you will see a new page opening. Just copy YouTube video link to the textbox and then press Enter button. You are about to setup start time and end time of the GIF, then click Create GIF button, wait for a moment and it will navigate to another page, at this time, move your mouse to the screen, then move it to the arrow button, click on the "Download image" link, the GIF will be downloaded to your computer.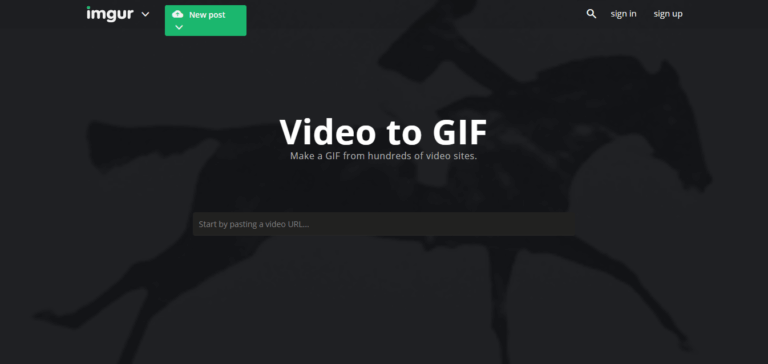 Top 3 - Giffel
Giffel is a mobile iOS app with wonderful features to create animated GIFs from YouTube videos. This application doesn't occupy too much storage space on your mobile device because it has a quite small size. Moreover, it is quite easy to convert YouTube to GIFs.
How to create GIFs by using this YouTube to GIF app? Users can download this powerful photo editing app from App Store. Find a video through YouTube and copy the link to the app, click "Create" button and then edit it, and finally save and share it on social network.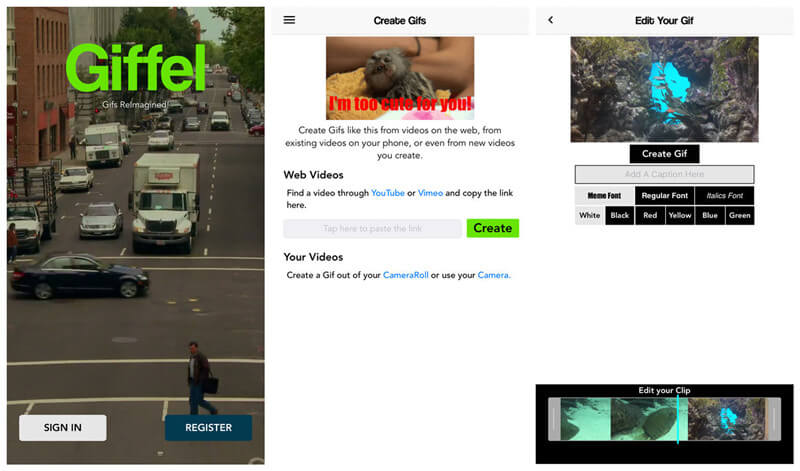 As you can see, to make GIF from YouTube video is not so difficult as long as you take advantage of a correct and better tool. I hope these YouTube GIF converters are going to make creating GIFs simple, fast and enjoyable for you. Now that you've make a fancy GIF, try to share your GIFs with your friends.