Are you on the hunt for a free online DVD burner in 2017 to burn your favorite videos to DVDs so that you can enjoy them at any time, even when the network connection is unavailable? But unfortunately, there isn't any online DVD burner available on the market. Even so, we have gathered 2017 top 3 free desktop DVD burner programs instead, which work better than so-called online DVD burner, find out in the next section.
Top 1. Recommended: Adoreshare DVD Creator for Mac
Adoreshare DVD Creator for Mac is the one of the best DVD burner programs, which can help you burn any downloaded videos from YouTube, Facebook, Vimeo, etc. or self-made videos with iPhone, cameras and camcorders to DVD Disc, DVD Folder, DVD Media, or ISO file on Mac in high quality. Also, this multifunctional DVD Creator for Mac enables you to stylize your DVDs with lots of fabulous DVD menu themes and edit your videos whilst offers you the best user experience as burning videos to DVD disk. Beyond that, it works well with all DVD burners brands and supports all DVD disks. In short, with Adoreshare DVD Creator, you'll be able to liberate yourself from sitting in front of your computer and enjoy your favorite videos through your home theater system!
Cons:
The only downside of this program is that it only works on Mac by far. This may be a bad news for Windows users.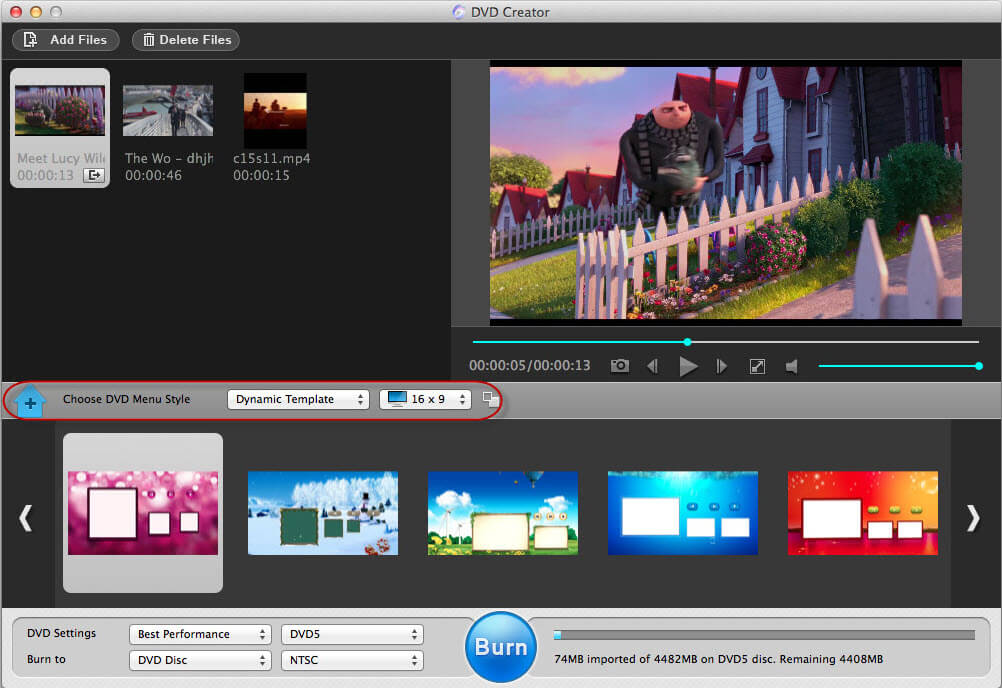 Top 2. AnyBurn
If you are a Windows User, you might be wondering, which free program can be the alternative of DVD Creator for Mac, and we would say, AnyBurn. Any Burn provides a free and complete solution to help you burn CDs, DVDs and Blu-ray discs quickly. Besides, you can create an audio CD, burn various files and folders to disc, copy a disc or erase a rewritable one, create an image file from disc or files/ folders. Equipped with a simple-to-use interface, you can do everything you need without confusion and get the job done very quickly.
Cons:
It will add some adware to you computer after you use it.
Part of functions they claimed cannot work exactly as you'd expect. Like, it will not burn audio_ts/video_ts files to standard DVD but it enumerated on its website.
It doesn't show any challenge to the users as all its functions are too simple.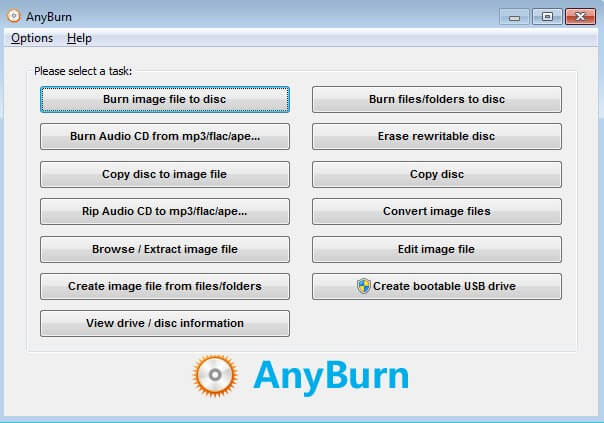 Download Link: http://download.cnet.com/AnyBurn/3000-2646_4-75745793.html
Top 3. WinX DVD Author
WinX DVD Author is a great free desktop DVD burning tool in 2017 to help you create home-made video DVDs without any technical expertise. It allows highly customizable burning, covering animated menus that give your DVDs a highly personal touch. Featured with decoder and encoder engine, WinX DVD Author enables you to create a full 4.3G high quality DVD with less than one hour. Also, it supports 16:9 widescreen TV and 4:3 stand ard TV. That is to say, it allows you to watch your made DVD on TV.
Cons:
The application lacks advanced functions, its features of the DVD are limited and the inability to save your work is frustrating at times
This application only support to import files already located on your hard drive. You cannot directly import your videos from your camcorder or other device.
It doesn t include a built-in DVD player to check for menu functionality.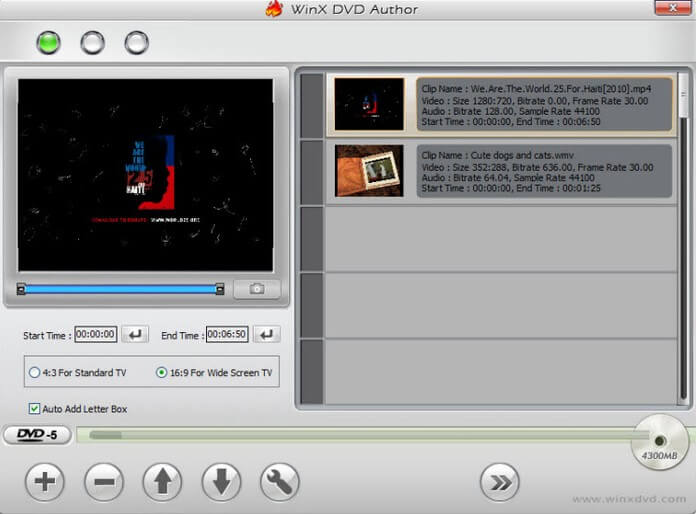 Download Link: http://download.cnet.com/WinX-DVD-Author/3000-7970_4-77511376.html
So there you have it, a list of top 3 free desktop DVD burner in 2017 to replace of online DVD burning tool, which can help you create videos to DVD/CD/Blue-rays for Windows and Mac. Have we left some programs out? If so, please leave your comment below so that we can add them to the list, any suggestions and feedbacks are welcomed.