Since Windows 8, Microsoft does not support Windows Media Center, which is a built-in DVD player software. In that case, how could we play DVD on Windows 8/8.1/10? Actually we need to find a third-party DVD player software. In this tutorial, you are going to figure out the top 3 free Blu-ray DVD player software in 2017.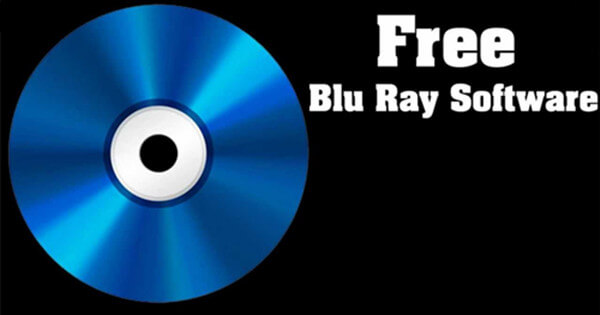 Part 1. What is Blu-ray?
Part 2. Top 3 Free Blu-ray DVD Player Software 2017
Part 1. What is Blu-ray?
Blu-ray or Blu-ray Disc(BD) is a digital optical disc data storage format. It is designed to replace DVD format and used to store audio and video with high quality. It is capable of storing hours of video in high-definition (720p and 1080p) and ultra high-definition(2160p) resolution. The main application of Blu-ray is as a medium for video material such as feature movies and physical distribution of video games for the PlayStation 3, PlayStation 4, and Xbox One.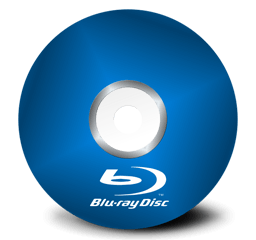 Part 2. Top 3 Free Blu-ray DVD Player Software 2017
Before you are impressed with high-definition luxury that brought by Blu-ray technology, what you have to do in advance is to gain Blu-ray DVD player software. Instead of costing hundreds of dollars to purchase one, there are some free Blu-ray players for PC.
Top 1. DAPlayer
DAPlayer has renamed 5KPlayer. This is a totally free and easy-to-use Blu-ray video multimedia player software for Windows system that enables you to play Blu-ray films as well as playing HD videos. This supreme Blu-ray DVD player brings HD images and high-quality audio enjoyment for up to 1080p Blu-ray, AVCHD, MTS, MKV movies playback. On account of efficient running process will lead to lowest use of PC's power, DAPlayer is known as most low-carbon free Blu-ray player software on Windows system.
Click Here to Free Download DAPlayer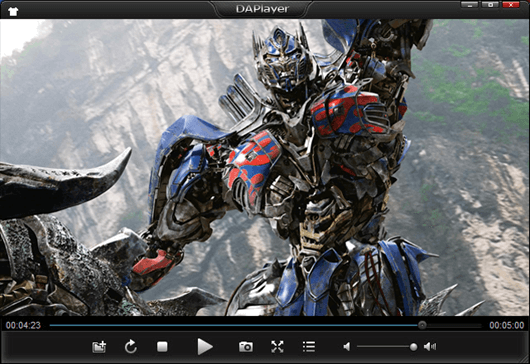 Top 2. VLC Media Player
VLC Media Player is a free and open source cross-platform multimedia player and framework that supports majority multimedia files and DVDs, Audio CDs, VCDs as well as a multitude of streaming protocols. It is able to play ISO files, in particular. Not only that, but it can also play most Blu-ray movies. Moreover, it supports a large-scale of Windows/Mac/Linux/iOS/Android platform. You are able to set it to play DVD automatically when a DVD is plugged in by selecting the "Play DVD movie VideoLAN VLC media player" option. Nevertheless, we find that many VLC DVD playback errors on Windows 10/8/7 are posted in the internet.
Click Here to Free Download VLC Media Player(32-bit)
Click Here to Free Download VLC Media Player(64-bit)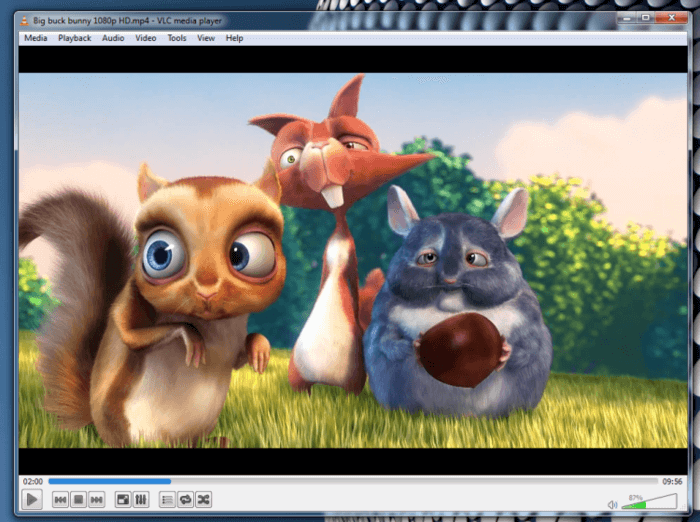 Top 3. RealPlayer
RealPlayer, formerly RealAudio Player, RealOne Player or RealPlayer G2, is one of the most famous media players that is developed by RealNetworks. If you are a movie fan that loves to download and watch videos, it is a nice option because you can use it to find out all the hottest and most relevant video content that users like on the Internet. Moreover, it is also an ideal tool for consumers who wish to enjoy video entertainment but don't feel like spending time filtrating thousands of videos.
Click Here to Free Download RealPlayer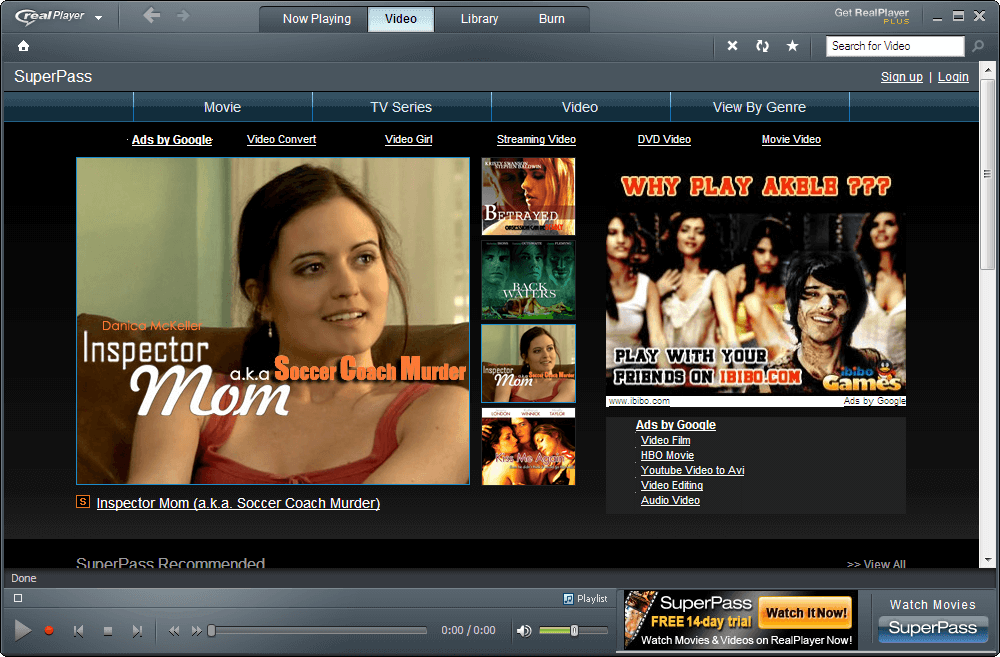 That's all. Now have you get the best free Blu-ray DVD player in your mind? I hope so. By the way, if you need to burn videos to DVD on Mac platform, Adoreshare DVD Creator for Mac is the best Blu-ray creator. Last but not least, you can also leave a reply and express your personal perspective in the comment area.