Wanna watch your DVD movies with your iPad on the road? Or want to backup films on your physical discs to your computer? Or just need to free up some your DVD collection occupied in your house? You'll need to rip DVD to MP4 firstly since MP4 is the most popular formats for iOS device, Android device or other portable devices.
Thankfully, there are plenty of great free DVD Ripper utilities designed to convert DVD discs, DVD folder to MP4 and other videos. Here are 5 of the best.
# 1. Handrake
Handrake is one of the best free DVD converter for reasons: it's easy to use and fast and offers powerful functions to get the best file as the result.
Ratings:

Pros: Nice video quality output; support multi-core processing.
Cons: Can't rip protected DVDs unless in conjunction with another app like VLC.
OS: Windows/Mac OS X/Linux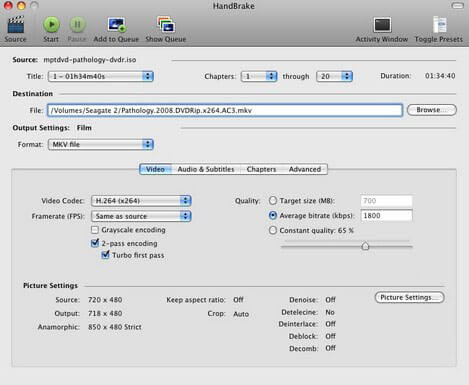 # 2. VLC
VLC is a video player but it includes a built-in way to rip DVD too.
Ratings:

Pros: Cross-platform software
Cons: can't recognize protected DVD; too complicated for a novice.
OS: Windows, Mac, Linux, iOS, Android, etc.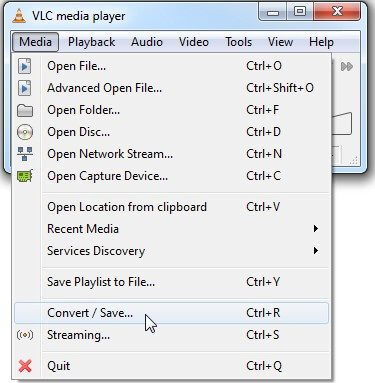 # 3. DVDShrink
DVDShrink is good at decrypting, ripping and compressing. It works excellently and results in nice, tidy, small files like (MP4 format) that are great for portability. It's supper easy and completely free.
Ratings:

Pros: Fancy interface; re-encode and discard extra content.
Cons: Can't decrypt some DVDs with new copy-protection.
OS: Windows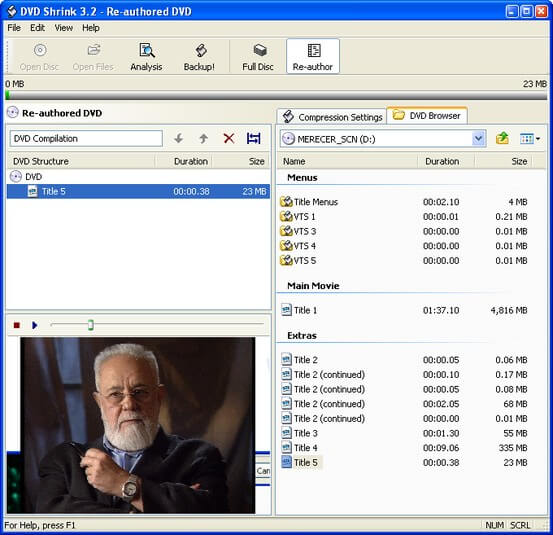 # 4. Format Factory
Format Factory is an ad-supported freeware multimedia converter with 60 languages supported that can convert video, audio, and picture files. It is also capable of ripping DVDs and CDs to other file formats, as well as creating .iso and .cso file.
Ratings:

Pros: Attractive interface.
Cons: DVD copy protection removal is not supported; it is not updated since 2012.
OS: Windows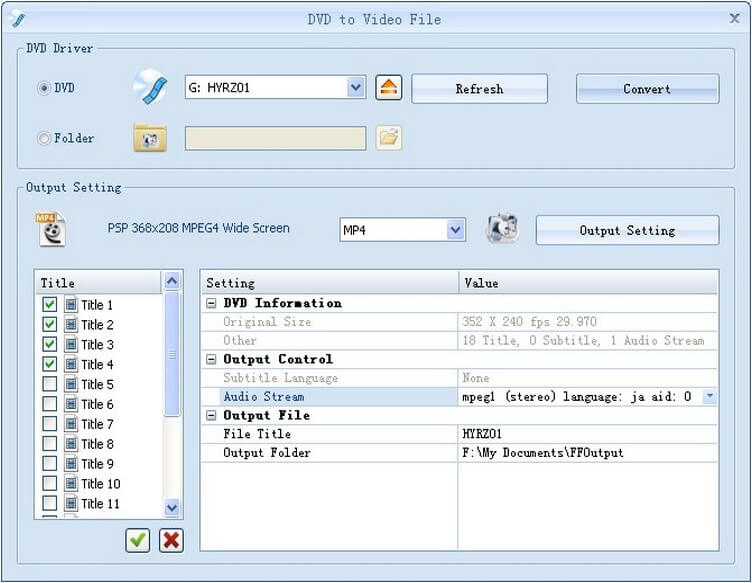 # 5. WinX DVD Ripper
WinX DVD Ripper is another Windows-based DVD ripper freeware we recommend.It's straightforward which supports ripping DVD to MP4, WMV, MPEG, MOV, FLV and Music (MP3). What you need to do is import your DVD disc or folder, choose an output file and hit "Start". No third-party codec package is needed.
Ratings:

Pros: It supports encrypted DVDs.
Cons: It doesn't support all video formats and portable devices.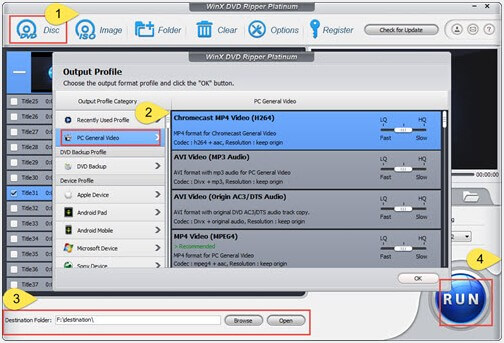 Good luck and enjoy your newly ripped DVD! Have any comments on one of the software? Want to share your personal favorite, even if it wasn't in the list? Just share it in the comments below.