I like using Mac newly-bought Mac Pro, however, one of the things I was curious about, was QuickTime can't play WMV videos. Where can I find a good, lightweight video player that can play WMV on Mac?
Actually, Mac OS X doesn't come with any WMV players. When your Mac tries to open WMV files by default in QuickTime or iTunes, you will receive an error message "This is not a movie file". If you come across a WMV file and want to watch WMV video on Mac OS X 10.10 Yosemite, 10.9 and lower, there are still some solutions to do so.
1. VLC
VLC Media Player would be one of the most universal video players on Mac OS X 10.6 and later. It lets you to play WMV files without any plug-in. It's lightweight, fast open source media player.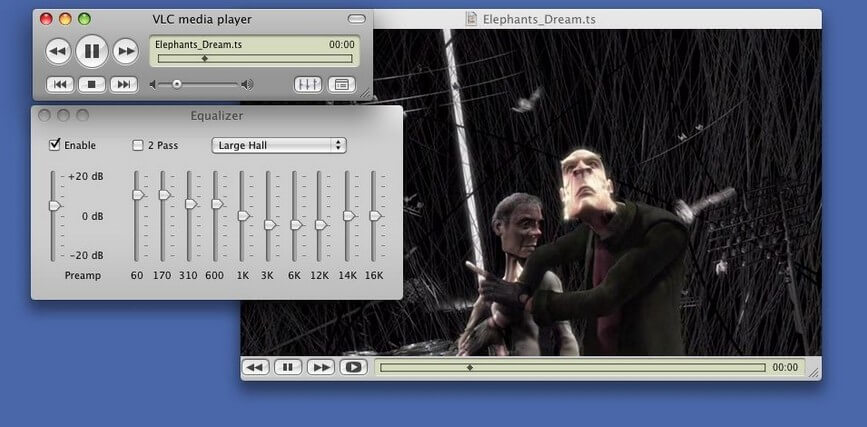 2. QuickTime + Filp4Mac Plugin
Filp4Mac is a Windows Media component for QuickTime that can help you import, export and play WMV videos on Mac. WMV playback is in the basic level, if you want to get better visual effects, you need to upgrade your Flip4Mac to a pro version with $29.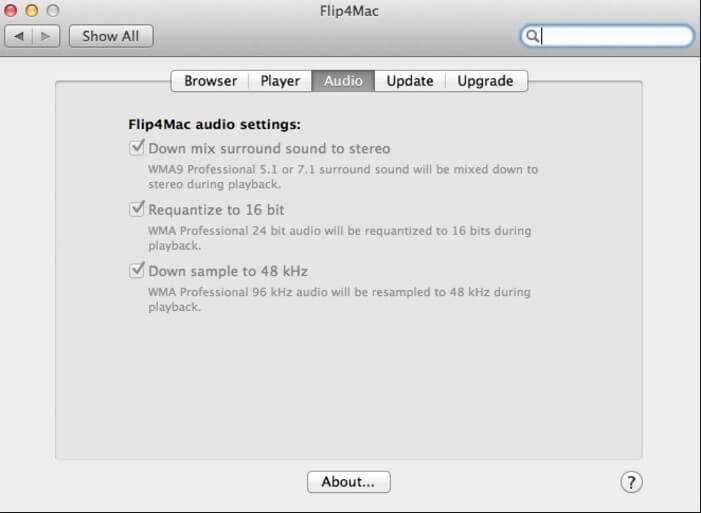 3. MPlayer OS X
MPlayer OS X is a simple yet powerful video player designed specifically for Mac and can handle WMV playback. It features more options and preferences than VLC Player, with the only drawback being that the first time it plays a video, it has to build a font cache, which can take a while. Luckily, it only has to be done once.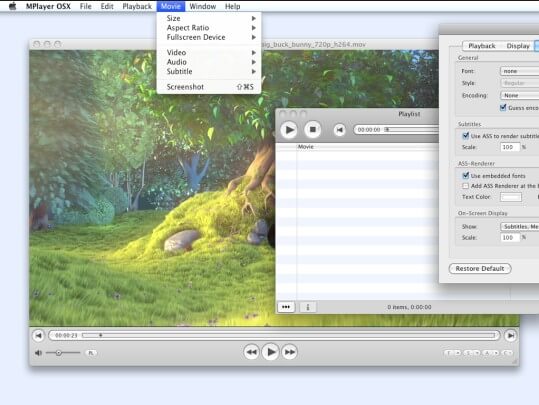 4. DivX for Mac
DivX Player offers high-quality movies, TV shows and web video clips and smooth video playback experience. With this free WMV player for Mac, you can play videos in different formats, such as WMV, AVI, DIVX, MKV, MP4, etc. The player also includes a desktop dimmer, window fade, and free full screen playback options.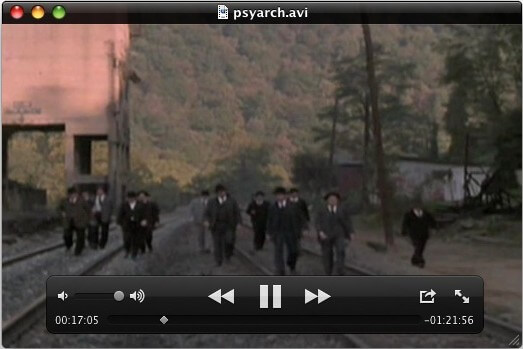 Alternative Way: Convert WMV to MOV, MP4 to Watch Converted WMV Videos on Mac
To use WMV files without any limitation like play them on QuickTime, edit them in iMovie or Final Cut Pro, import them to iTunes, you'd better convert WMV to a Mac-compatible formats such as MOV or MP4 using Adoreshare Video Converter Genius which can convert pretty much every type of video file. Here is how-to.
Step 1: Import your WMV files onto the interface by dragging-and-dropping.
Step 2: Choose "MP4" or "MOV" as output format.
Step 3: Hit "Convert" on the bottom-right corner of the interface.


Of course there are tons of other WMV video players that aren't mentioned here. If you have a favorite that was left in the dust, however, let's hear about it in the comments.