Are you in the need of combining multiple small clips you have captured or shot into a single one larger video, but have no idea how to achieve it? Don't worry, you have options! Here we picked up 3 best and reliable video merging apps for Windows in 2018, all of them are ease of use with excellent performance.
1. Recommended: Video Joiner (For both Windows, Mac)
Although there are a lot of freeware on the market can help you easily join videos in different formats, you may need a more professional video editor to fulfill some advanced video editing tasks. Here the Adoreshare Video Joiner is highly recommended, which makes it easy to merge various funny or precious videos into one within 3 simple and handy steps only. No quality loss at all. Besides, you can also easily rotate, split, crop, and add special effects such as picture-in-picture (PIP), mosaic blur, jump cut, etc with ease. You can edit your merged video clips and adjust output format if you want to convert your merged packs to any file formats, covering AVI, MPEG, MPG, VOB, RM/RMVB, 3GP, ASF, WMV, WMA, MP4, MP4A, MKV or FLV, etc.
No technical skills are required during this process.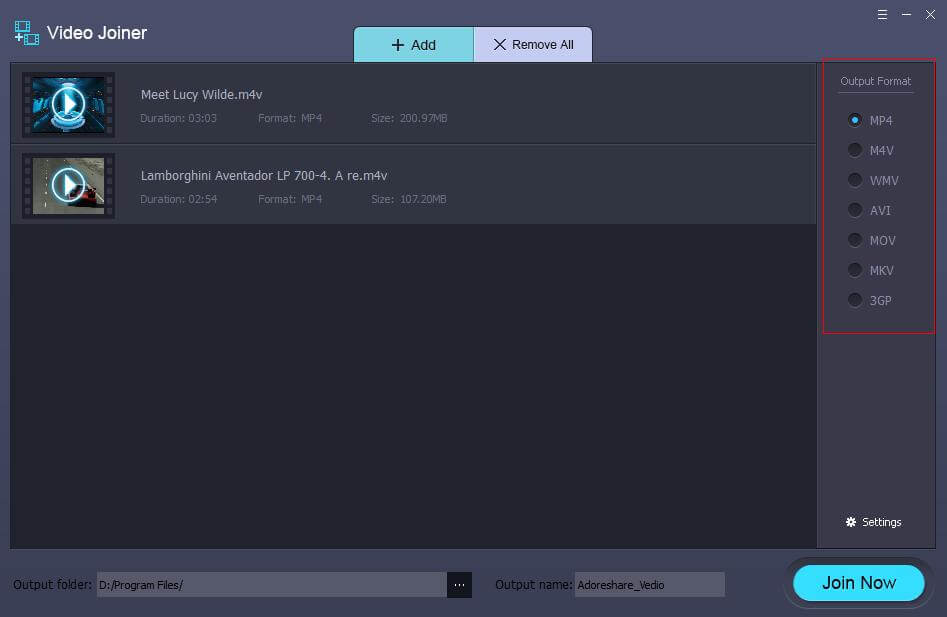 Cons:
No cons have been reported at present.
2. Format Factory (For Windows)
I hesitate to recommend Format Factory only because it requires over 150 MB to install — a hefty amount of space if all you want to do is split and merge videos. But as it is well known to us, I still have it covered in this list.
Format Factory is a comprehensive video converter and video joiner for PC. You are allowed to join the files and obtain a large one than can be played on your device. Format Factory can stitch together files of the same format, while still allowing you to adjust the output quality and size. What is more, the free video joiner has a batch function that can speed up the process for you. But its converting feature seems more mature and professional. It lets you convert almost any file format. Also, it offers a multitude of choices for the output format. It also lets you adjust the encoding quality of your files between low, medium and high.
Moreover, Format Factory is also available in 62 languages, and you can customize its interface with 4 different skins.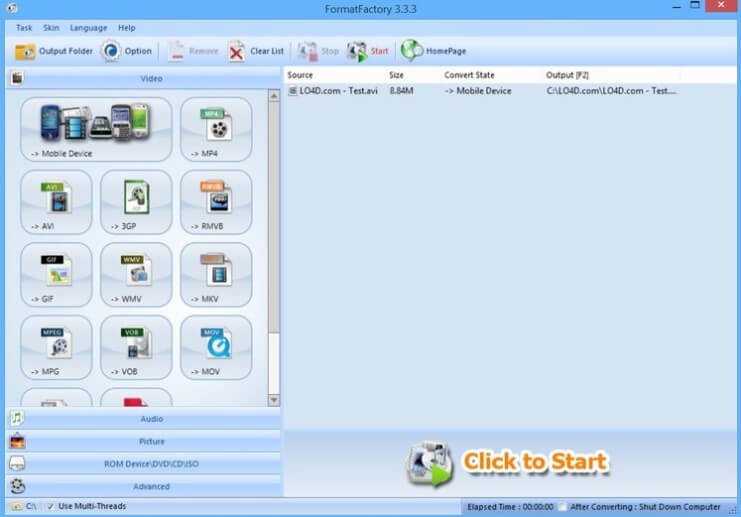 Cons:
Outdated interface
Download Link: https://format-factory.en.softonic.com/
3. Free Video Cutter Joiner (For Windows)
As its name suggested, Free Video Joiner is a free vide cutter and joiner tool, which is developed to join unlimited videos to create one complete video in just a few clicks, you can select only the parts of videos you want and then string them together into a polished and finished copy. When you edit your final video, simply choose from multiple output formats depending on your needs. Also, this program provides the video cuttings feature to help cut those unwanted videos parts and save the essential part. The most worthy mentioning feature is this is a totally free program
It supports videos in AVI, WMV, MPEG, MP4, MOV, DVD, VCD and more.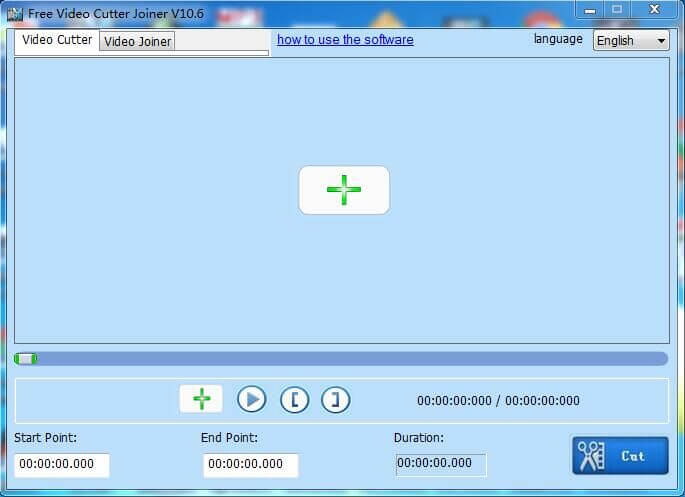 Rather simplistic user interface without many options.
Few user choices, such as transitions between sections of video.
Download Link: https://free-video-cutter-joiner.en.softonic.com/
The video joiner application you choose will depend on your budget, the equipment you're using, and how serious you are. Dig into our in-depth reviews and see which is the right one for you so that guiding you to merge videos for windows.