Animated GIFs are something of an internet art form, and it has gained a lot of popularities among youngster. Want to make your own silent picture films from your favorite movies or cartoons? Here we've got the ultimate guide to help you convert video to animated GIF file format. Let's check it out!
Method 1: Turn a Video into GIF with Adoreshare CutoMe
If you are looking for a tool to convert video clips into a GIF, this CutoMe is worth checking out. It is an easy-to-use video to GIF converter that does offer a lot of nice features, like turn your favorite movie or video clips into GIFs as well as provide you with the video cutting service. You can try it for free for use on clips that are five minutes or less, and if you like the results, a full version costs $19.95.
Download the program and follow these simple instructions and you can quickly learn how to make GIFs from a video.
To begin with, download and install Adoreshare CutoMe(Quick Video Cutter) to your computer.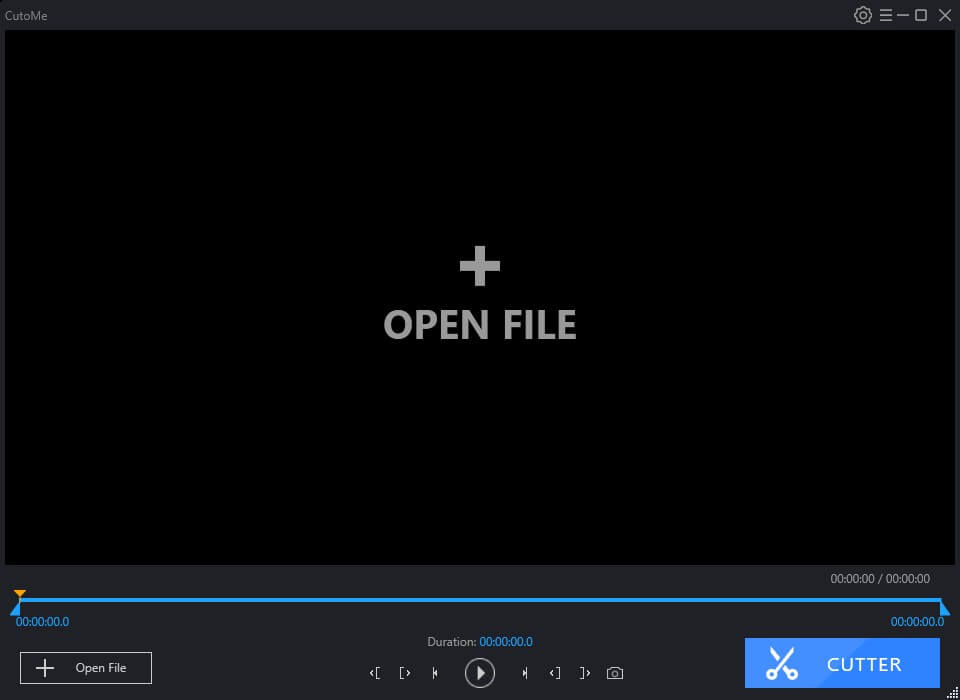 Step 1: Launch the program after installation, click "Open File" button to add the video you want to converter, if the video is too long, then you also use the cutting feature to cut it into short pieces. you can drag and drop to cut the video using the two cut buttons, the click "CUTTER" button and your video will be trimmed.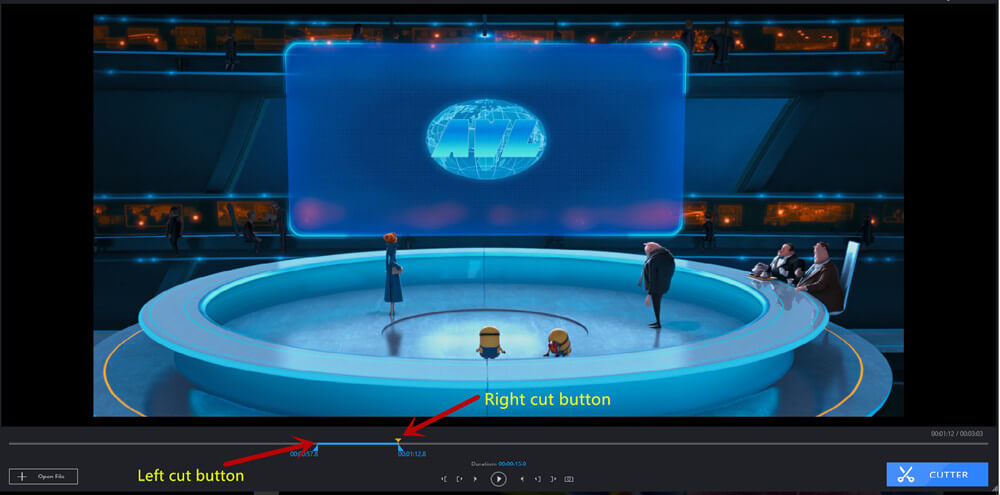 Step 3: Next, just set up the output mode to "Gif", then CutoMe will convert it to gif image and save it to your computer desktop.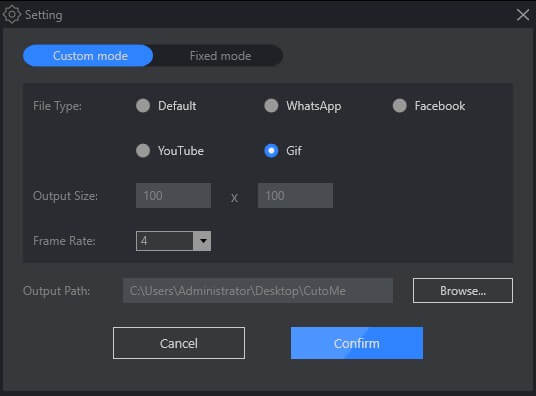 Method 2: Convert a Video into An Animated GIF Using Photoshop
You can also use Photoshop to convert video to animated GIF if you are a Photoshop enthusiasts. Below is how it works:
Open your version of Photoshop and you do not select and open the video file yet.
Click on File>>Import, then select Video Frames to Layers from the menu box. In the options that appear, make sure the "Make Frame Animation" checkbox is ticked, then click "OK" when done to start your conversion.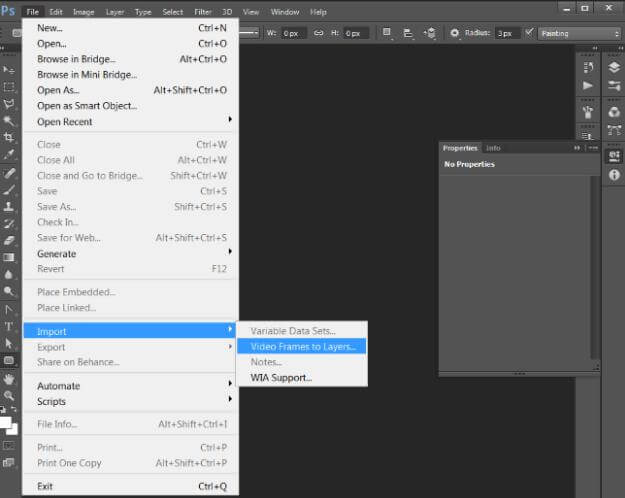 Go to the File>> Export >>Save for Web, choose one of the GIF options in the dropdown list underneath the presets in upper-right corner and adjust the options based on your needs.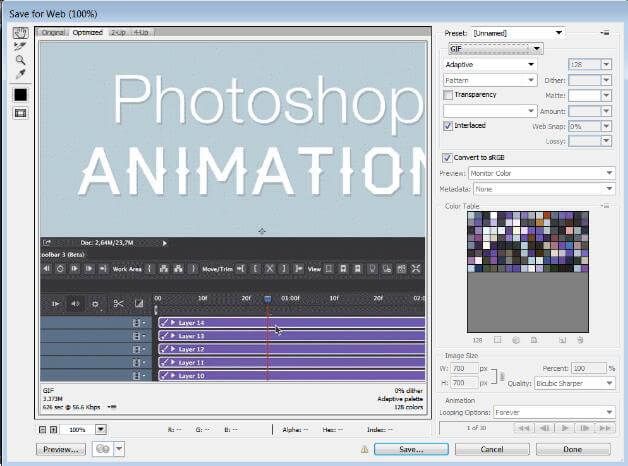 Please note that Photoshop may not be able to fully import a video that is too long. Use the options in the Import window to limit the amount of frames imported. You can select to import the entire video, or choose just a segment of the video.
I believe you have learnt how to turn a favorite clip into an endless looping GIF by following these 2 simple methods, now you can enjoy your silent picture films now!