iMovie, as a world-famous video editing software application designed by Apple Inc, allows people to browse their clips easily, instantly share their favorite moments, and create Hollywood style trailers and beautiful movies at stunning 4K resolution. The magic tool makes most director dreams come true, and far beyond imagination. But sometimes we may find obstacles in format and device compatibility. Converting MP4 to dvd/mov iMovie for Mac is essential in this sharing-based Internet. Keep on reading to get know how to make it.
1. Why Do We Have to Convert MP4 Video Format to iMovie?
2. How to Perform MP4 Conversion to iMovie on MacBook/MacAir?
1. Why Do We Have to Convert MP4 Video Format to iMovie?
As a quite hot file type, MP4 is broadly used for saving media information and can be found in lots of places online or off line, that is, you may download MP4 videos from video sharing sites such as YouTube and Fox, or get some MP4 videos from other friends. Sometimes we may get stuck when we import MP4 format video to iMovie to edit or beautify. Clue is that iMovie supports certain kinds of video formats as the table listed below.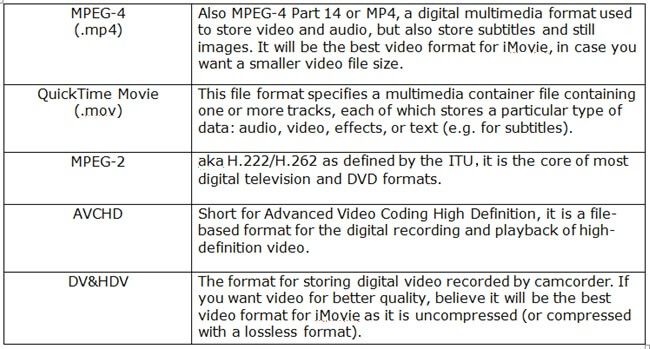 From the above we know that iMovie supports MP4. You can try importing the file in iMovie directly without converting. If it doesn't work, (this is due to the MP4 files codec: iMovie prefers MP4 formats with MPEG-4 and H.264 codecs instead of others). Now download and install remarkable mp4 to imovie converter Adoreshare iMovie Video Converter for Mac. It helps you easily change MP4/AVI/FLV/WAV, etc formation to iMovie for youtube, facebook and instagram for entertainment.
2. How to Perform MP4 Conversion to iMovie on MacBook/MacAir?
1. Start the program iMovie Video Converter, click "Add" button and go to the folder saved with iMovie videos and add those files to continue. Also you can directly drag files to the program.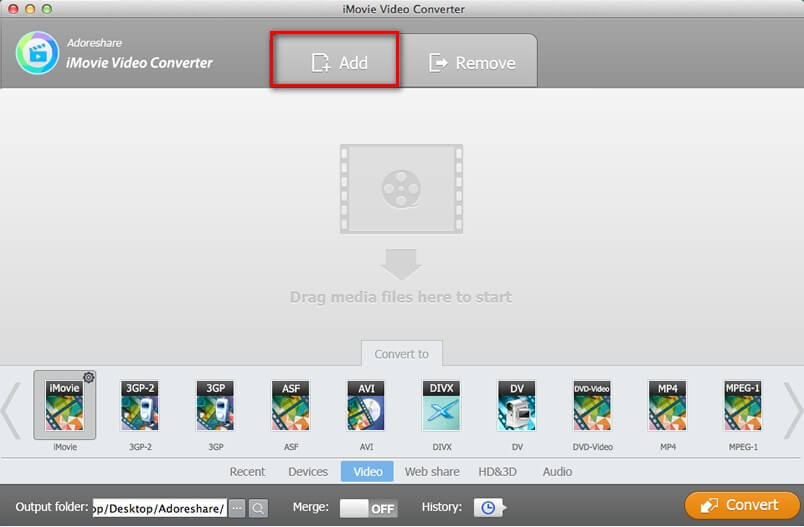 2. A series of converter options are presented here. Choose preferred output formation on the bottom of interface.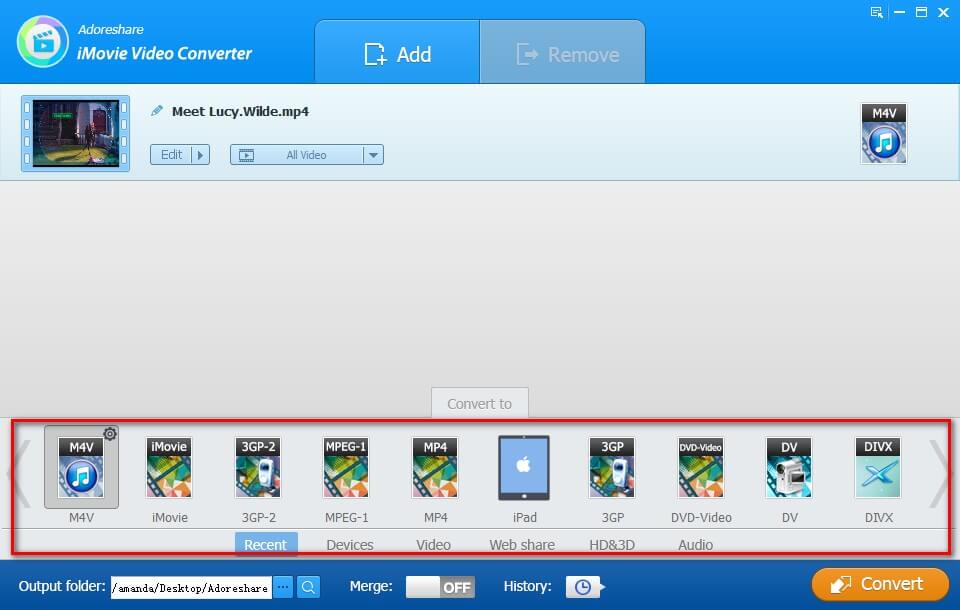 3. Specify an output location on Output folder as picture below showed. Then click Convert button to start process.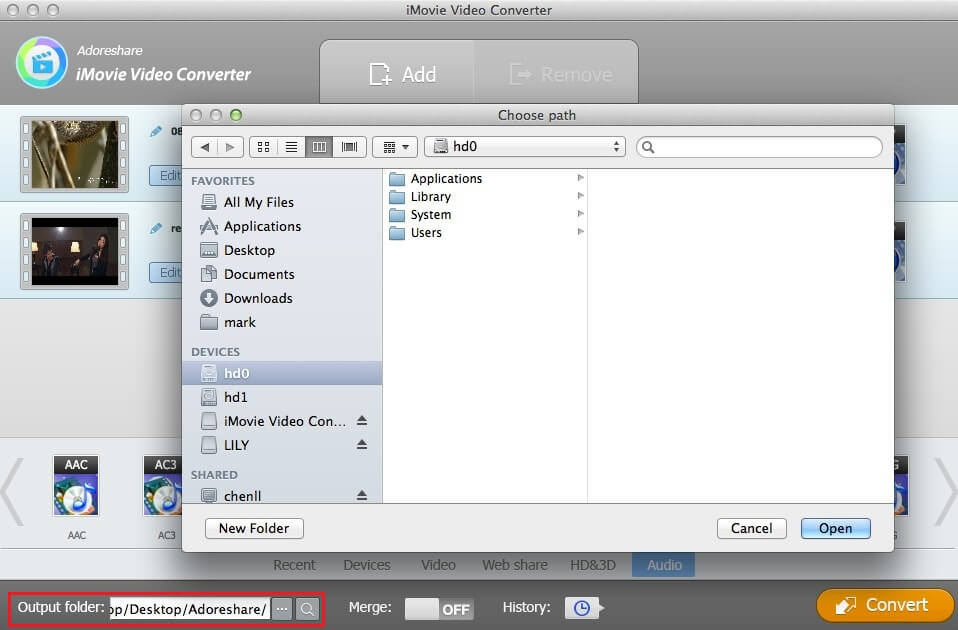 Now the article has provided you with the method to convert MP4 videos to iMovie with the reputable third-party-tool Adoreshare iMovie Video Converter. If you find it useful, you are welcomed to share it with your friend. Thank you for your reading and wish you all the best.