Many people are keen to share their videos on Internet like YouTube, Facebook, etc. We can upload most home videos to YouTube except videos that you downloaded or purchased from iTunes. These M4V files are all copy protected by Apple's Fairplay DRM technology and we can only watch the iTunes purchased videos in Apple's devices like iPhone, iPad, iPod, ATV, etc. What should we do if we want to upload a video from iTunes to YouTube? Read on and we will show you how to upload iTunes videos to YouTube by removing DRM protection and converting M4V to YouTube preferred formats. To achieve this, we need a M4V to YouTube converter and M4V Converter Genius is professionally designed to do this.
M4V Converter Genius is an innovative DRM remover tool for iTunes purchased and rental M4V movies and TV shows. Furthermore, it supports to convert M4V files to most common and HD formats to play on PC/Mac, other portable devices or web sharing.
How to Remove DRM from iTunes Videos and Convert to YouTube Format
M4V Converter Genius is available on both Windows and Mac. Please download and install this program to your computer and then follow the steps below to get rid of the DRM protection and convert iTunes videos to YouTube format.
Step1. Open the program and import M4V video files.
After launching M4V Converter Genius, you'll see an Add button on the main interface. Click the Add button, the program will detect all M4V files on your computer. Select the files that you want to get DRM removed and click "OK" to import.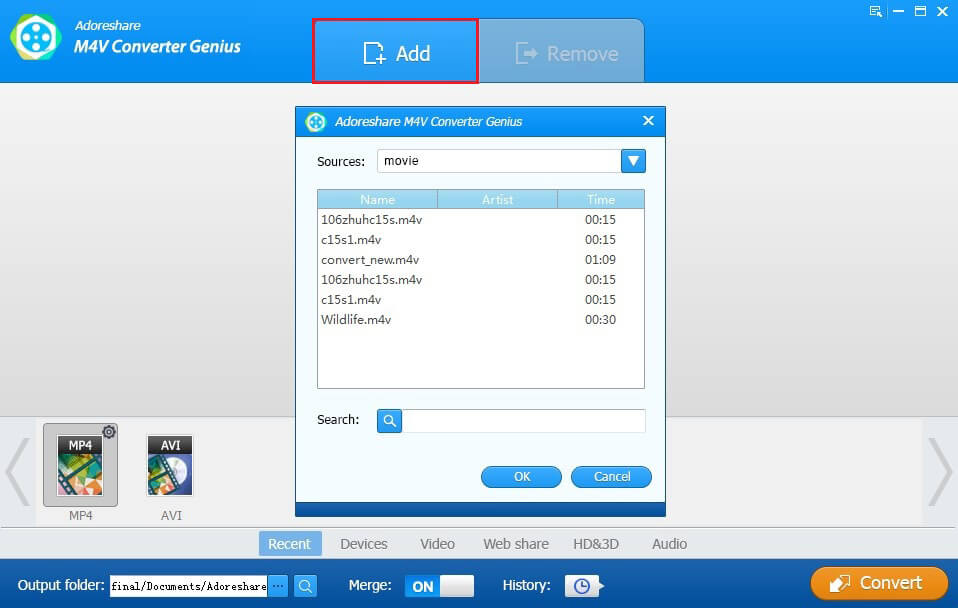 Step 2. On the format section, please select an format to convert. The YouTube format locates in Web share classification.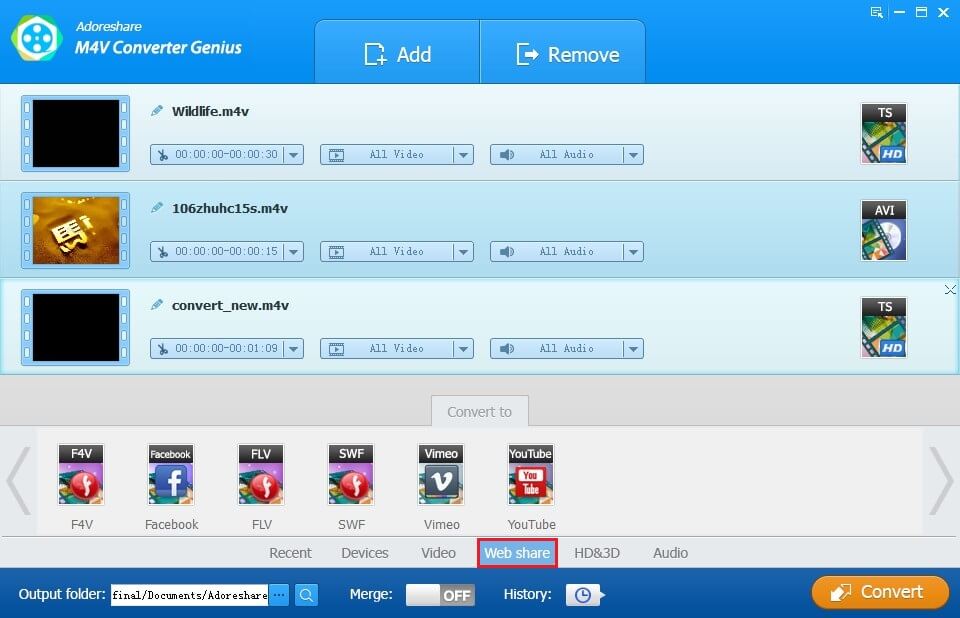 Step 3. When everything is done, just click Convert button to convert. The converted video is DRM-free and YouTube compatible. Now you can upload your iTunes video to YouTube freely.
How to Upload iTunes Video to YouTube
Now that you've converted iTunes M4V files to DRM-free YouTube format. Just follow the steps below to upload it to YouTube.
Sign in your YouTube account, and click Upload icon on the top right corner. Now you'll see the option to select files to upload. Or just drag your converted iTunes video files directly.

So, it is the best way I've tested to share and upload iTunes DRM M4V files to YouTube. It is the same procedure to upload iTunes video to Facebook, or other devices that are not made by Apple.